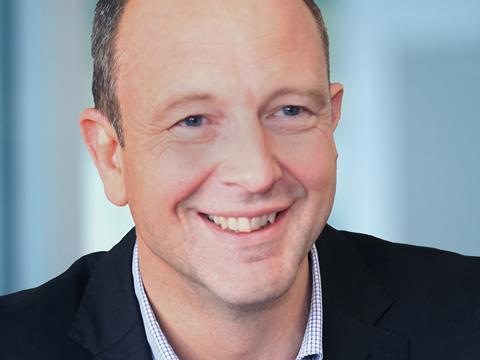 Dave Lewis said the Adjudicator took a year to find out what you already knew. Is that not the same as saying her probe was a waste of time, and if not what good has come of it? We commissioned our own investigation [in 2014] and produced a set of findings with potential breaches. While developing a number of initiatives to address them we also passed the regulations on to the GCA. The fact the Adjudicator drew the same conclusions shows we're on the right track, that we focused on the right things. I'm pleased that's the case.

What about her potential remedies? The Adjudicator said Tesco still had several issues to respond to, including a commitment to give suppliers 30 days to challenge deductions and that if challenged no deductions could be made. We identified 14 areas where change was needed. Directionally I do think we are on top of it. We've already acted on the findings. We've made progress against each of the recommendations. There are some elements where we need to refer back to our own [corrective] work and make sure we look to build specific requests in, though.

One of Tacon's requirements was that Tesco corrects pricing errors within seven days. How are you getting on with that? In terms of pricing errors we've set up a data input team. No cost price is set up without them. This includes info from the supplier pertaining to cost price, and we notify the supplier so they have the opportunity to come back. We haven't currently got a seven-day rule if there is an issue with a cost price we change, but that's one of the finer details we will look to address.

What else is on your to-do list? There are two bits we still need to do. The first is automation to avoid late payments. We've made a clear commitment and spelt out our new terms in unprecedented detail, but there's quite a lot of manual labour involved to keep our promises, and mistakes are made. Automating will take time. The second is training in the GCA's recommendations but they're only just out. But we have trained them on GSCOP, on our new code of conduct, on our new terms and conditions.

The Adjudicator has asked the CMA to investigate whether Tesco has breached CMA rules by not having all its supply agreements in writing. How do you plead? It's a good question. It's been a requirement from a CMA perspective for some time. We have developed a Supplier web form in which we capture our supplier agreements and set out terms and conditions. We've put the two together and that's created a problem. Some suppliers are not willing to commit to our terms. Things like returns policy. Force majeure. And by the way they never have. They will say you need to sign ours, not the other way round. So we're breaking it into two. We have a plan to complete it by the end of the financial year.

You claim Tesco no longer accepts payment for category captaincy or range reviews. Yet you admitted today that suppliers can still influence range reviews. Can you explain? We focus primarily on delivering the right range for customers. Where we do make some choices, if one brand is largely substitutable, we negotiate around that. Suppliers can influence reviews by sharing insight and helping us to understand customer and category dynamics. We don't charge for this. Charging suppliers for category captaincy is not in our plans for the future.

Have you finished talks on the new relationship with suppliers? You mentioned 3,000 being involved. What did that entail? We undertook a review of the way we worked with them, and have invited them to send us feedback via our supplier viewpoint survey. We also had face-to-face meetings with over 100 suppliers, a mixture of small and large businesses.

The GCA report says some suppliers still report a hostile relationship. Lewis has asked Tacon for the names so he can try to solve issues. Is this a serious offer and do you expect Tacon to agree given her duty of confidentiality? Dave and I want to hear from suppliers whether their feedback is negative or positive. We wouldn't ask anyone to break a confidentiality if they didn't feel comfortable.

You have to report back to the GCA within 28 days. And then there will is a requirement for quarterly updates. Do you feel like you're on parole? I've had regular meetings with the Adjudicator over the course of the investigation and the relationship is positive and constructive. I expect that to continue.