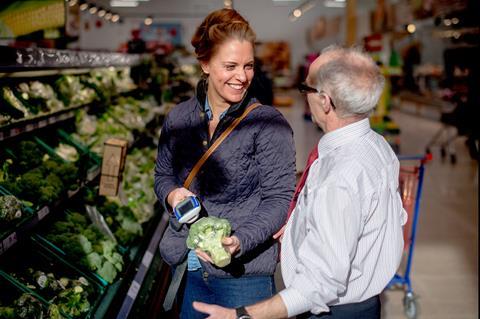 Tesco's turnaround may be complete in the eyes of CEO Dave Lewis, but the brand journey is not over. It will need to continuously evolve to remain distinctive to shoppers in a volatile and ever-changing world.
Understanding the customer was central to Tesco's turnaround and helped it remain relevant to shoppers in an age of disruption. Under Lewis' leadership the supermarket successfully returned to its original purpose of helping shoppers save a little every day, while campaigns like 'Food Love Stories' – which highlighted customers' favourite recipes and quality produce – reinvigorated the emotional relevance of its brand beyond price and convenience.
Indeed, Kantar's BrandZ research shows that Tesco – now seen by shoppers as a trusted friend – has rebuilt trust with customers after the various scandals that pushed consumer confidence to an all-time low. It has knitted itself into the fabric of consumers' lives and is both more meaningful and talked about than any other supermarket brand.
Reflecting the progress of the turnaround, Tesco's brand value in the BrandZ 2019 Most Valuable UK Brands ranking increased by 1% to $9.2bn making it the most valuable retail brand in the UK. Other big four retailers are growing their brand values faster than Tesco. Ocado grew its value faster than all of them, rising 35% to $2bn.
Tesco, like any long-established brand, must avoid complacency if it wants to avoid the same fate as an increasing number of 'lost' famous brands, the latest being Thomas Cook.
Grocery is a highly competitive market. Aldi and Lidl continue to carve out more of the pie and improve their brand credentials faster than any of the big four – BrandZ data highlights a steady increase in their brand equity over the past decade.
These disruptors – who Lewis insisted on referring to as German retailers to avoid aiding their marketing – are seen by shoppers as more trusted, innovative, disruptive and dynamic than all other supermarkets.
Meanwhile, the big four are also lagging behind Aldi and Lidl in terms of having a distinctive offer – which in brand terms is a strong future indicator of growth or decline. It is notable that lack of differentiation was the spanner in Thomas Cook's wheel. Even the biggest brands can topple.
Competitive disruption is not the only challenge in town – and neither are the German retailers the only disruptors. Retailers must also keep pace with changing consumer needs and expectations, which have evolved in the past few years. Shoppers are more price-sensitive and expect companies to have their best interests, as well as those of the planet, at heart.
All of the big four retailers have revamped or relaunched loyalty schemes this year – an encouraging sign they will continue to evolve and remain relevant to shoppers.
But Tesco and the rest of the big four will have to keep evolving if they want to survive. Brand building is a continuous and ever-changing process. Monitoring behavioural and attitudinal insights about their customers is critical if organisations want to be the disruptors, not the disrupted.