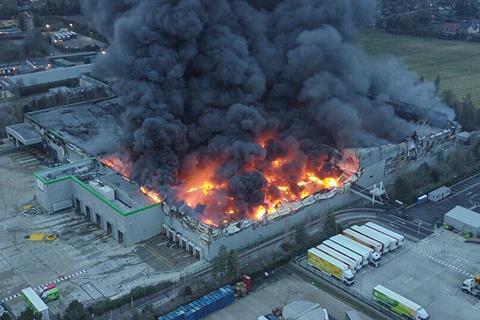 Seeing Ocado's cutting-edge factory razed to the ground was genuinely shocking. On the morning that CEO Tim Steiner announced the launch of Ocado Zoom, a fire broke out at Ocado's 240,000 sq ft automated Andover warehouse. An early announcement by Ocado said it had started on one of the grid platforms used by its army of silent robots and damaged part of it, but no one was injured. The situation appeared to be under control. It wasn't. The building, with its cuboid robots whizzing round a fully automated grid like swarming bees – was not meant for humans, and that included firefighters, who struggled to gain access to its highly automated nooks and crannies. Overnight the fire spread. A section of roof collapse. By day three there was no Ocado Andover warehouse to speak of. Thankfully, no-one was hurt, though local residents had to be evacuated at one stage. The fire also resulted in a 16% fall in Ocado's share price over those three days, and reduced Ocado's delivery capacity by 65,000 orders a week. Remarkably, however, Ocado's service wasn't as badly affected as one might have expected. A spoke – one of Ocado's smaller warehouses served by its full-size fulfilment centres – was quickly set up at Andover, distributing orders picked at the Erith CFC. And though Ocado agreed to loosen its contract with Morrisons as a further interim measure for the next two years, crucially, it was able to reassure its international partners that there were no inherent safety issues with the overall system (Steiner later revealed that some "decorative plastic" that had been "unhelpful in the spreading of the fire" had been stripped off the robots). Within two months it had signed its fifth international partnership, with Australian retail giant Coles, and weeks later, went on to form a £750m joint venture with Marks & Spencer.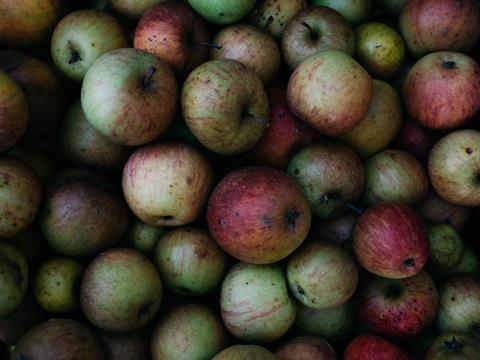 We all know modern slavery is a risk in some international supply chains. Just look at Tesco, which recently had to pull Christmas cards from sale and suspend a Chinese supplier after a six-year old girl found a note inside a card from inmates in Shanghai Qingpu prison claiming they were being forced to work against their will. But it was a huge shock when eight members of a human trafficking gang in Britain were jailed in July after luring hundreds of victims to the UK and forcing them to work on farms supplying major supermarkets. In what was described by the judge as "the largest conspiracy of its type ever known", five men and three women lured vulnerable people – including the homeless, ex-prisoners and alcoholics – with the promise of employment, money and accommodation. On arriving in the UK, they were made to work long hours on farms, rubbish recycling centres and turkey gutting factories and paid as little as £20 per week by the traffickers. Conditions were horrific too: they were housed in vermin-infested accomodation and fed out-of-date food by the gang, which made an estimated £2m between June 2012 and October 2017 on the back of their victims' suffering, it emerged. None of the farms involved were aware the workers had been trafficked or were being abused. Police said the gang had an insider working for a Worcester employment agency, who advised the gang-masters on how to train victims on what to say to avoid suspicion. The "most ambitious, extensive and prolific" modern day slavery network ever exposed in the UK was only uncovered after two victims broke free from their captors and went to slavery charity Hope for Justice for help. Sadly, while this was the biggest case of its kind to come to light, it wasn't an isolated incident. Modern slavery and human trafficking is more prevalent in Britain than most consumers - and many businesses - realise. Indeed, in an even more shocking incident just four months later, 39 migrants from Vietnam were found dead in the back of a refrigerated trailer attached to a lorry in an industrial park in Grays, Essex.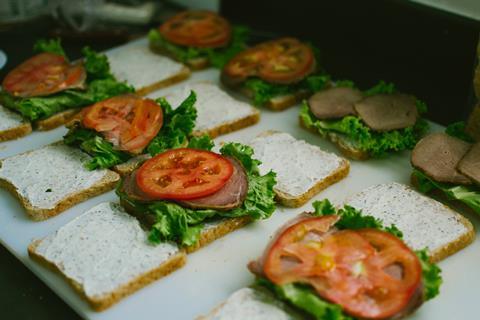 The tragic death of six hospital patients in a UK-wide listeria outbreak linked to sandwiches and salads sent shockwaves through the chilled foods sector. Especially when it emerged the dangers of serving chilled food to seriously ill patients had been highlighted five years previously in a FSA report. The outbreak was initially traced back to sandwich producer The Good Food Chain, which was forced to suspend production for four weeks during an FSA investigation, and eventually fell into liquidation. Despite being cleared of any wrongdoing by the FSA, the impact on the company had been "too great for the business to remain viable", said owner and founder Martyn Corfield. The FSA's attention subsequently turned to "suppliers further up the food supply chain", with The Good Food Chain's former supplier North Country Cooked Meats also closed pending investigation after the listeria strain was found in its sliced meat products. However, industry experts also warned that poor temperature controls in hospitals might be to blame. They pointed to a 2014 FSA report, which found food safety at ward level was "repeatedly a contributory factor" in hospital outbreaks of listeria. There was evidence of serious breaches in cold chain integrity at the hospitals involved in listeria outbreaks, including sandwiches being left outside after delivery rather than being put straight into fridges, inappropriate storage of food in patients' bedside lockers and chilled display units in coffee shops operating at above 8°C, the report warned. In the wake of the scandal, health secretary Matt Hancock ordered a "root and branch" review of NHS food. There has, however, been no update on its progress since it was launched in August 2019, suggesting it might have fallen by the Brexit wayside. In the meantime, vulnerable patients are still being served sandwiches in hospitals.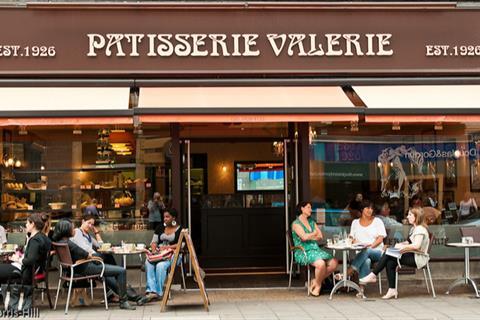 The collapse of Jamie Oliver's Restaurant Group was sad but not entirely surprising. It first ran into trouble in 2017 and its eponymous owner spent the next two years ploughing millions into the business in a desperate attempt to turnaround his restaurant empire. It was all in vain, and in 2019, over 1,000 further staff lost their jobs as KPMG were called in as administrators, with Oliver blaming Brexit and business rates for the bloody conditions on the high street. The collapse of Patisserie Valerie, on the other hand, was a major surprise. A darling of the AIM alternative stock market, its shares were still flying high in October 2018 when a £20m fraud-related black hole opened up in the accounts of the cafe chain. Over the next few weeks it became clear that the Luke Johnson-backed business had been a victim of a major fraud and while it was 2018 when the fraud was uncovered, it was 2019 when the scale of the shortfall was laid bare. In January, the chain appointed KPMG as administrators and immediately shuttered almost 50 stores and a further 25 concessions with the loss of 920 jobs. A report by the administrators subsequently found that the black hole was in fact as much as £94m. The chain was saved by a £10m MBO backed by Irish private equity firm Causeway. But the drama didn't end there, with a management buy-in turnaround team that backed and led the business through the rescue soon dispensed with by the new owners. A further 50-odd cafes have since been closed, leaving just 73 remaining, and further closures are possible pending rent reviews, while four bakeries have been shuttered. Meanwhile, five arrests were made in June, as the Serious Fraud Office continues its investigation into the collapse of Patisserie, with a trial expected later this year.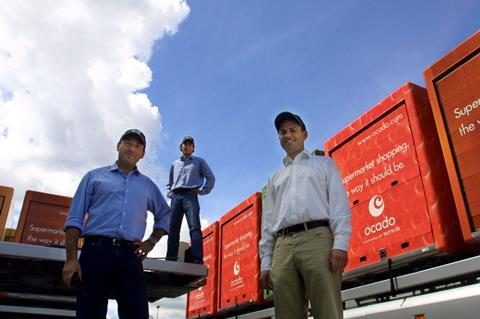 This story was like something out of a movie. It started in May, with the sensational announcement from Waitrose that it had struck a deal with Today Development Partners, a then-unknown company (with no office) headed up by Jonathan Faiman – the same Jonathan Faiman that co-founded Ocado with Tim Steiner in 2000 – to help Waitrose triple its online revenues in three years, following the loss of its Ocado contract. Within days, Jonathan Hillary, Ocado's logistics development and engineering director, handed in his resignation to join TDP. There then followed a hiatus of several months in which updates on the transformational deal went notably silent – until September, when Waitrose quietly admitted that its plans to work with TDP had been shelved. If the circumstances seemed odd, we didn't have to wait long to find out why. A week later Ocado announced that it was suing Faiman and TDP for corporate espionage, having issued a search warrant in July against TDP that recovered "highly confidential" Ocado documents, which Faiman had "no legitimate means of acquiring", and which, according to the claims, Hillary smuggled out of Ocado's HQ in his rucksack.) Faiman is countersuing Ocado for "hundreds of millions" over the loss of the Waitrose deal. And the case continues to escalate, with Ocado last week starting contempt of court proceedings against Faiman's solicitor, Raymond McKeeve (one of the City's most senior lawyers) alleging that he instructed TDP's IT technician to "burn" the contents of a WhatsApp-style messaging system he had used with Hillary and Faiman to share information. McKeeve has asked for the decision to be deferred until after the trial against Faiman and Hillary. That's not expected to take place until 2021. The suspense may yet kill us.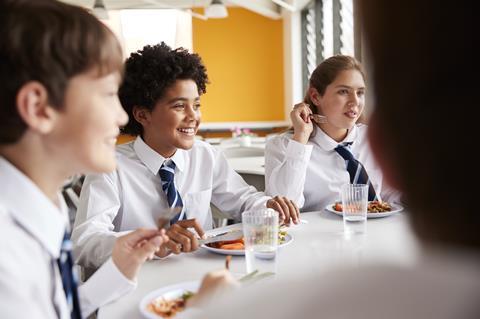 Much talk in the industry has been about whether prime minister Boris Johnson will put what he called "stealth sin taxes" into the shredding machine, considering his outspoken comments in the Tory election contest. But the real sin is surely what has happened to the original tax, the soft drinks Sugar Levy. In August The Grocer revealed there were fears that the £1bn-plus expected to be raised from the levy over the next four years would not all be spent on children's health, with evidence already emerging to show that funds were already being used to make up for shortfalls elsewhere in the Department for Education's budget. In September, our worst fears were confirmed, when we revealed that chancellor Sajid Javid and his Treasury beancounters had backtracked on earlier commitments to ringfence the money raised by the levy, effectively limited the fund to a single year and enabling the Treasury to pocket the taxes instead. Forecast to raise £340m in 2020/21, the move attracted fury from health campaigners but was a great "I told you so" moment for industry bosses, who always claimed the tax was a financial raid on the industry, rather than a serious effort to help improve the health of the nation's kids.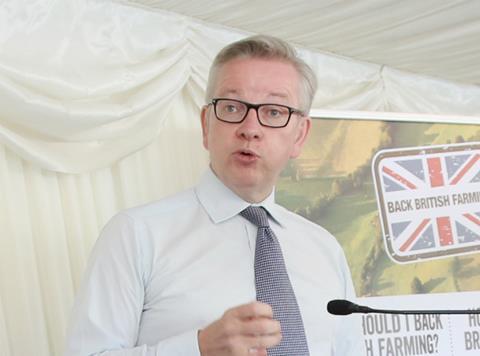 It was not so much the predictions of food shortages and chaos at Dover that was a shock amid the revelations of the Operation Yellowhammer fiasco. Industry leaders had been predicting for at least two years that a No Deal Brexit would plunge the major ports and the food industry's "just in time" supply chain into crisis. No, what was more shocking than the document itself was the way ministers, led by Michael Gove, tried to deny it had any substance. Gove, the former Defra boss, turned Brexit tsar, was supposed to be the friend of the food industry. He had certainly given every impression that he understood its concerns as a receptive secretary of state. But after rehabilitating himself and talking a good game at Defra about the dangers of a No Deal outcome, his obfuscation and lying over Operation Yellowhammer was blatant. "Everyone will have the food they need" was among the more noteworthy (and downright sinister) quotes of the year but he had also claimed that the report, first revealed in leaks to The Sunday Times, was old, which turned out not to be true either. When it was finally published in September, the document, dated August (ancient history in Gove talk), set out government fears of food shortages which would reduce availability and product choice and increase prices, threatening vulnerable groups. Gove stressed the report was a "reasonable worst-case scenario" but that did not stop the government expecting retailers and suppliers to spend millions stockpiling ahead of the logistics nightmare it forecast, to get ready for No Deal – and it was asked to do so three times.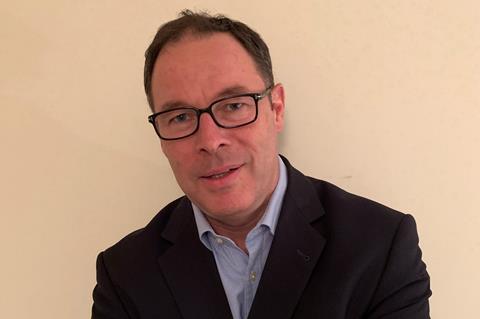 Tesco's announcement in October that CEO Dave Lewis was to step down as boss of the UK's biggest retailer was huge industry news of course, but not necessarily the biggest of shocks. Having won almost universal respect from staff, suppliers and the City for his turnaround of the Tesco tanker, Lewis had been rumoured to be lined up for new challenges for some time and in fact later admitted he agreed to stay on at Tesco for longer than he originally hoped. The biggest bombshell, however, came in the form of his replacement. Rather than internal candidates like Jason Tarry, Andrew Yaxley, Tony Hoggett and Matt Simister (deemed too inexperienced for the top role, according to Tesco chairman John Allan) – or even industry veterans such as Kate Swann, Justin King or Sean Clarke – he turned instead to a virtual unknown in the shape of former Walgreens Boots Alliance boss Ken Murphy. The Irishman may be a veteran of 15 years at Boots, and with experience in retail dating back to being on the tills as a 15-year-old, but he will arrive in the summer without any experience of UK grocery and has never run a public company before, having been commercial director before moving his family back to the UK last year. Those who know him say Murphy is an intelligent and charismatic leader, but there is no question his appointment is something of a gamble. Lewis, who we must also remember was criticised for lacking retail experience when he was parachuted in, nevertheless arrived at a time when the only way was up for Tesco and with a handy cupboard full of skeletons ripe for clearance. Murphy arrives with Tesco's reputation salvaged but with market conditions and the threat from the discounters as fierce as ever – and it will be interesting to see if he can inherit Lewis's Midas touch.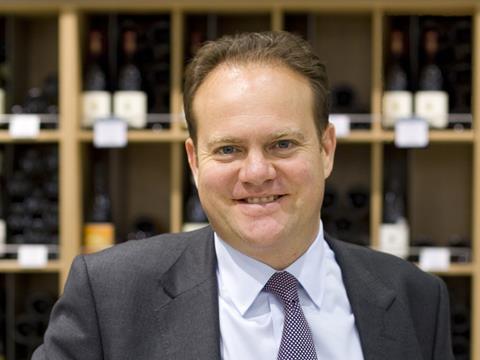 Something had to be done. No question. In September the John Lewis Partnership posted its first-ever loss half-year loss, following three years in which profits tumbled at an ever-increasing rate. It's a situation in which the future of the department store model is under threat as the growth of online shopping reshapes the retail market. What we didn't expect was for John Lewis to appoint Sharon White, a senior civil servant with no experience of retail, or even business, to lead the remodelling of the Partnership. White, who was made a Dame in the New Year's Honours for her public service as CEO of media regulator Ofcom, was announced as the successor to chairman Sir Charlie Mayfield in June, and will take up her new role in February. But in October the Partnership made the even bigger decision to merge its John Lewis and Waitrose businesses in a restructure devised over the past 18 months, called Future Partnership. It's essentially a cost-saving exercise, eliminating a third of the combined group's most senior roles. And the biggest casualty is Waitrose MD Rob Collins, who will leave next month after 26 years with the retailer. Collins was actually a driving force behind the plans, admitting there wasn't a role in the new structure that was right for him personally. "I have been closely involved in the planning of the FP programme and I'm very confident the new structure is the right one for the future," said Collins magnanimously. "It will enable the business to continue its long history of successfully adapting to changing times." Mayfield heaped praise on Collins for his "unwavering commitment to the right course for the Partnership, despite his own role being removed in the new structure". Waitrose supply chain director Wim van Aalst was another early victim of the restructure but many further casualties are expected by the end of this month as roles are merged and departments streamlined.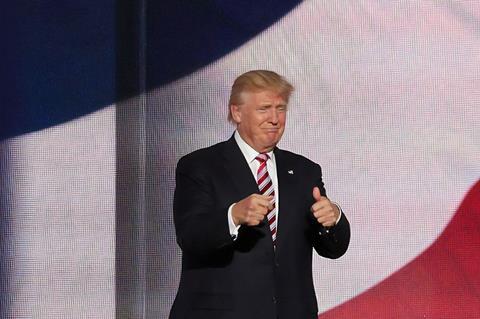 Worse than Brexit. That was the message from suppliers, spanning categories from scotch to shortbread, affected by US president Donald Trump's trade dispute with the EU. Of course, it's dwarfed by Trump's trade wars with China, but the opening of a second front and its escalation in 2019, supposedly over the EU's support for Airbus, is at the same time petty and a threat to the wider global trade system. Launched in October, the imposition of a further $7.5bn in tariffs was designed to cause the utmost damage, putting jobs and businesses at risk in sectors that had nothing to do with Airbus – and not a single thought spared for its casualties. And it was the precision with which the dispute targeted valuable exports that was most shocking. In the case of the UK, it's meant targetting valuable sales of whisky, cheese and shortbread, while in other EU markets, further casualties include wine and olive oil. The EU is expected to introduce further retaliatory measures of its own (it already imposed a 25% tariff on bourbon whiskey in 2018) this year. Of course, this isn't really about the EU's support for Airbus. Trump's beef is with EU subsidies of any kind. In a 2018 test case, for example, the US imposed a tariff of over 50% on Spanish-grown olives, in a move purportedly claiming to protect US businesses against cheap imports that were subsidised by the EU's Common Agricultural Policy, it claimed. And with the World Trade Organization's (WTO) appellate body - the referee of international trade - simultaneously paralysed following Donald Trump's refusal to appoint new members to its board last month, the prospects of a global slowdown or recession only grows.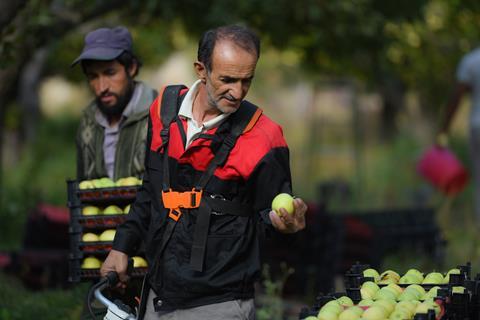 Labour. It's been one of the industry's biggest concerns ahead of Brexit. So it was a big shock when newly installed home secretary Priti Patel in August pledged to end free movement immediately in the event of a no-deal on 31 October. Patel's abrupt plan was immediately rounded upon by opposition MPs, who pointed out EU nationals living in the UK legally, but away from the country at the end of October, could end up being refused entry to the UK. Having previously receiving assurances from Theresa May's government that EU nationals arriving in the UK before Brexit would be given a three-year temporary leave to remain, growers and food industry recruiters were also (justifiably) enraged. "We are beyond bamboozled because we had reassurances under Theresa May's administration that the transitional period would pretty much happen come what may," said director of Hops Labour Solutions, John Hardman. "It is potentially catastrophic for horticulture because we do not have a scaled-up fully functioning seasonal workers scheme, we have a pilot (of 2,500 people)." With growers alone needing in excess of 80,000 migrant workers each year, British Growers Association CEO Jack Ward warned crops would be left rotting in the ground, while NFU horticulture and potatoes board chair Ali Capper said the government had "lost its marbles". By the start of September, Patel was forced to perform a somewhat embarassing U-turn following repeated warnings from lawyers and policymakers that the proposals would be impossible to implement in such a short space of time and could be open to legal challenge. The government has since pledged to quadruple the number of workers on the Seasonal Agricultural Workers Scheme pilot to 10,000 in its election manifesto. However, with thousands of tonnes of crops already left to rot this autumn due to labour shortages, the issue will likely continue to dominate the headlines in 2020. Speaking at the Tory party conference in October, Patel said the government wanted an immigration system that welcomed the "leading people in their fields". Whether it will ensure there are enough workers in fields is another matter.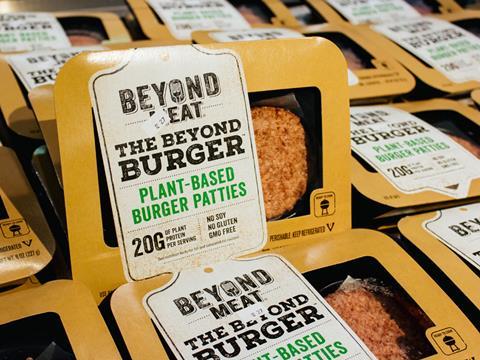 No-one does hype like the Americans, but even by its standards, the valuation of Beyond Meat was extraordinary. The $25 per share valuation seemed decent enough ahead of its May listing. But as investors scrambled for exposure to the high growth sector, it opened on its first day of trading at $46 and ended the day at $72.95. And that was just the start. Shares in the meat substitute manufacturer went from strength to strength, peaking at $239.71 in July – a rise of almost 860% -- valuing the company at a staggering $14bn. Investors were seduced by surging sales, with revenues set to more than treble year-on-year to around $270m in 2019, as well as significant momentum across retail and food service channels, including partnerships with McDonald's and Dunkin' Brands. However, momentum has waned for Beyond Meat in recent months, amid concerns competition is hotting up in the sector. This year a number of bigger players with more financial muscle than Beyond Meat – including Nestlé, Kellogg's, Unilever and Tyson Foods – have moved into the space, potentially limiting Beyond Meat's growth potential. Also, doubts have begun to emerge about the early results of its much-hyped trial with McDonald's in North America, potentially limiting scope for mass rollout across the fast food giant's restaurants. As a result, Beyond Meat's shares have fallen back to $77.30 from their summer peak – though early investors are still sitting on a profit of 210% on its initial IPO price. Also, Beyond Meat posted its first quarterly profit in October as sales jumped 250%, suggesting the company remains well placed to take advantage of the continued surge in demand without burning through a bottomless pit of cash to fund growth. And it's estimated that the market for plant-based will be worth as much as $100bn in just 15 years' time. So perhaps Beyond Meat is a good long-term bet as a share -- so long as you're prepared for a bumpy ride.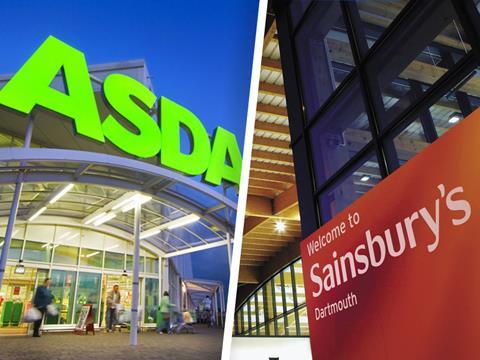 Sorry. The rejection of the Sainsbury's/Asda merger just wasn't a bombshell. The whole process -- estimated to have cost £46m -- was dogged with disaster from the outset. Being captured singing "we're in the money" as he prepared to face the TV cameras to explain the deal was a start from which Sainsbury's boss Mike Coupe never really recovered. He went on to suffer a mauling at the hands of Neil Parish and MPs investigating the merger, who gave short shrift to his claim that consumers would be £1bn better off as a result. Last Christmas (which perhaps is a suitably festive number for Mike Coupe's repertoire) Sainsbury's even took the CMA to judicial review, a move guaranteed to rile the watchdog, moaning it needed more time to respond to concerns over its proposed mega merger with Asda, despite having previously urged the CMA to move straight to a Phase Two review. As to the CMA's decision, it was outright. Even after rowing back from its original estimate that 629 stores would need to be disposed of to make the deal viable, the final figure of 537, announced in its final report, in April 2019, was still as comprehensive rebuttal of the Sainsbury's/Asda proposition as it's possible to imagine. The decision left Coupe raging that the CMA had "moved the goalposts, changed the shape of the ball and chosen a different playing field". And it was clearly headline news. But in addition to some obvious own goals, Sainsbury's biggest mistake was surely reading too much in to the CMA's decision to allow the Tesco/Booker merger, along with a misguided assumption that the competition authorities would see the rise of the discounters as putting them on an equal footing with the supermarkets when it came to competition. In its defence, it also believed the CMA would be wooed by the consumer benefit of that £1bn sweetener it promised through lower prices. But the CMA wasn't buying it, not least since the cost savings were limited to a three-year period.