We asked 18 industry movers and shakers to look back on an often turbulent 2017 – and to gaze into their crystal balls and predict what 2018 will hold. And? Brexit bluster, plastic pollution and even food shortages are on the cards

Theadora Alexander
founder, The Young Foodies
What was the most memorable event of 2017? The Young Foodies Christmas party. Everyone walked in with a huge smile on their faces ready to meet as many people as they could. It showed what a powerful, passionate and downright wonderful group of people sit behind the food and drink space and was a chance to toast all the people behind the scenes making things happen.

Do you have any industry predictions for 2018? I think 2018 will be the year of the small brands. We'll see a lot more M&A activity as successful smaller brands get snapped up by the bigger ones but also more shelf space for independent, startup brands as supermarkets realise the consumer wants them. We're also expecting further consolidation following the Tesco-Booker deal.

On the NPD side, I think we'll see a lot more non-alcoholic adult drinks coming to market. I also expect to see lots more meat and savoury snacks, continued growth in the veganism category, more of a spotlight on food and packaging waste, and a renewed focus on our impact on the oceans. It will be interesting to see how the packaging waste versus food waste battle plays out.

What are your new year's resolutions? To be there for small brands whenever they need us the most and to listen to their needs.




Joanna Blythman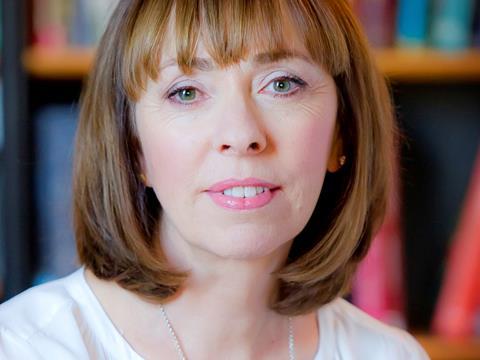 food journalist and author of Bad Food Britain
What was the most memorable event of 2017? Hearing 'the secretive chicken king' Ranjit Singh of 2 Sisters being grilled by the House of Commons Environment, Food & Rural Affairs Committee, and FSA boss Jason Feeney trying to explain why the agency didn't spot this malpractice. A coup for investigative journalism and whistleblowers, more alarm bells ringing around 'big chicken' and the FSA's inability to police it. The chair, Neil Parish MP, angrily said: "All you do is talk about process, process, process. The process didn't work. Is that loud enough and clear enough for you?"

Do you have any industry predictions for 2018? Stormy waters ahead for the Scottish salmon farming industry. There has been one salmon scandal after another with shocking levels of sea lice infestation, a doubled tonnage of dead fish that had to be disposed of due to rising levels of parasites and infection, and news that the Scottish government put pressure on its environmental watchdog not to ban the use of the toxic pesticide emamectin. This has energised the anti-salmon farming movement. Fewer chefs are putting salmon on their menus and more disgusted consumers no longer want to buy it.

What are your new year's resolutions? Not to buy products that come in unnecessary plastic packaging, and to work with environmental groups to name and shame supermarkets that encourage and enable pollution by overpacking in plastic, usually to add value. M&S and Waitrose are the worst offenders, but they are all culpable.




Bonnie Chung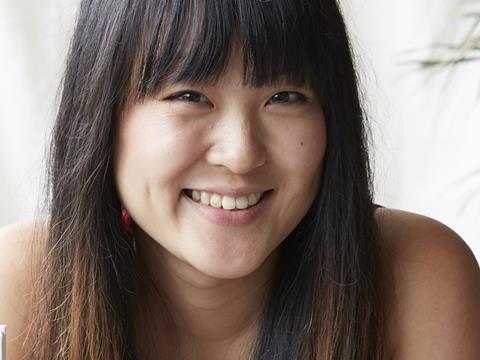 founder, Miso Tasty
What was the most memorable event of 2017? Switching on the TV and seeing Jamie Oliver holding a jar of Miso Tasty cooking paste. We saw a real boom in sales and awareness. Also our crowdfunding campaign. While we were confident it would get off to a great start, nothing could have prepared us for the speed in which we funded our business; in under 36 hours, we had hit our target. The success of the campaign allowed us to expand our product range.

Do you have any industry predictions for 2018? I think the trends will see people making more conscious decisions around what we are buying and putting into our bodies. Concern around standards in farming and dairy will encourage consumers to ask more questions around where their food is coming from. More consumers will want to eat less but better quality meat, fish and dairy and explore the alternatives. The rise in veganism suggests this has already started.

What are your new year's resolutions? Our brand is going to push itself into new categories and new countries. Having run Miso Tasty for four years now, I have begun to learn the importance of pacing myself and to encourage better work-life balance in my team. For Christmas, I bought the team a copy of 'Ikigai: The Japanese Secret to a Long and Happy Life', which encourages more balanced habits in eating, exercising and working in moderation. I am hoping we can all practice what the Japanese preach.




Professor Chris Elliot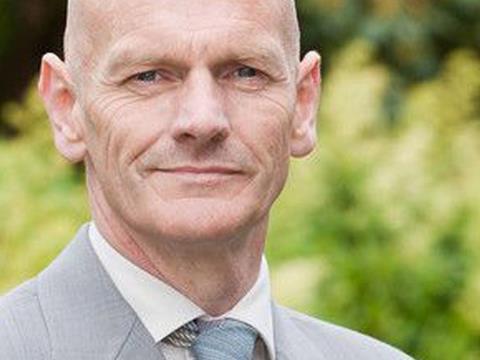 Pro Vice Chancellor, Faculty of Medicine, Health & Life Sciences, Queen's University Belfast
What was the most memorable event of 2017? Meeting one of my heroes. Professor William Campbell, Nobel Prize winner for Medicine. He was born about 40 miles from where I live and I was one of a team of scientists that worked on his discovery [of avermectins, a series of drugs and pesticides developed for the treatment of parasite-based illnesses such as river blindness and lymphatic filariasis/elephantiasis], back in 1983! I spent a day with him at Queen's University and will never forget it.

Do you have any industry predictions for 2018? Unexpected shortages of some food commodities due to crop failures caused by climate change in various parts of the world. This may foster more meaningful discussions about food security in the UK.

What are your new year's resolutions? Eat less, drink less, work less, travel less and potentially exercise a little more.




Hywel Evans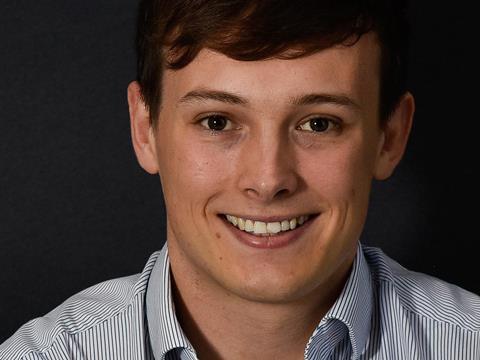 seasonal confectionery buying manager, Asda
What was the most memorable event of 2017? A fantastic opportunity to innovate in my role as craft beer buyer. Craft beer has seen phenomenal growth over the past year and the UK continues to follow US beer trends away from macro brewed beer and into smaller independent breweries. In May 2017, Asda launched a reinvented beer aisle that included an increased focus on craft beer. This year we brought over 100 new beers to our shelves, which saw us grow our market share from around 5% to 15% as a result. I think the craft craze is here to stay.

What are your new year's resolutions? I am from Swansea originally and a family man at heart, so though the train journey home is not short I aim to get back to Swansea more often.




Cat Gazzoli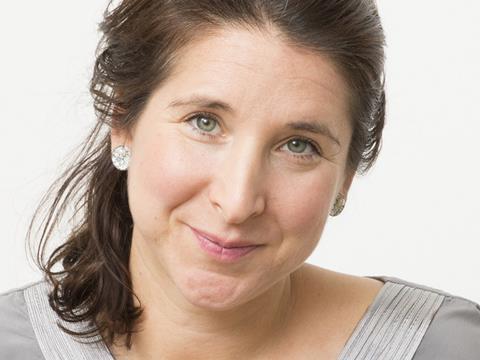 founder, Piccolo Foods
What was the most memorable event of 2017? The launch of our One for One initiative. Our research into food poverty for children found an estimated 2.7 million UK parents are less than a month away from not being able to put food on the table. I've met many mums who have been directly helped by our campaign.

Do you have any industry predictions for 2018? Parents want to make sure they're setting their children up with a lifelong, positive relationship with food, which is why we see so many 'adult' trends following quickly in to the children's market. A focus on gluten-free products and using trendy, new ingredients will become commonplace in babyfood.

What are your new year's resolutions? Taking my small daughter Juliet to taste recipes 'on site' in the Mediterranean, and cooking huge Sicilian lemon drizzle cakes to take to meetings.




Tom Kirwan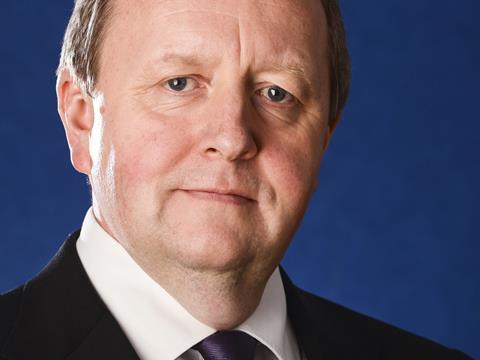 managing director, ABP UK
What was the most memorable event of 2017? The progress we made against our 2020 sustainability targets and independent recognition of this from the Carbon Trust. Another highlight has to be our collaboration with Men's Health Magazine and the launch of a range of health-focused meat products.

Do you have any industry predictions for 2018? Brexit will be at the top of everyone's minds, While it will present us with challenges, there is a once-in-a-generation opportunity to shape UK agricultural policy so it can address the challenges the world faces, including climate change and the needs of a growing population. If we get it right, it will play a major role in shaping the development of a competitive agri-food industry that will be the cornerstone of a vibrant rural economy.

What are your new year's resolutions? To encourage talent. A focus will be at apprenticeship level where we want to develop talent in butchery, engineering and technical.




Janet McCollum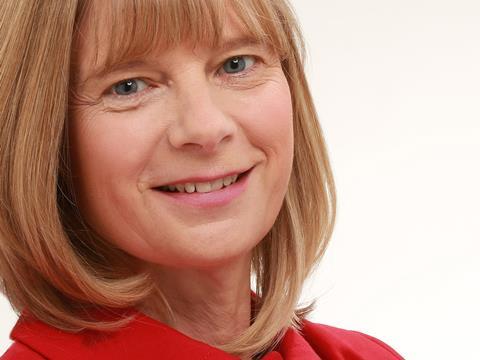 chief executive, Moy Park
What was the most memorable event of 2017? The opening of our new £20m state-of-the-art hatchery at Newark, the largest single-build hatchery in the UK and surely one of the largest investments in British agriculture this year. Joining Pilgrim's, now the largest poultry company in the world, was also a historic moment.

Do you have any industry predictions for 2018? Strong and growing demand for poultry across more frequent meal occasions shows it satisfies consumer demand for food that is healthy and versatile. We are also likely to see a continued rise in 'free from' options in supermarkets and innovative packaging. And we could see more experiential retail spaces beginning to emerge.

What are your new year's resolutions? To make sure Moy Park is prepared for the changing environment in which we operate, while continuing our growth trajectory.




Harriot Pleydell-Bouverie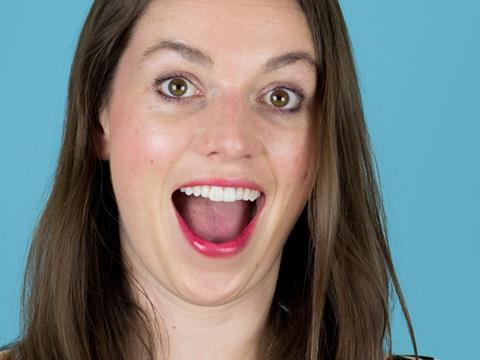 founder, Mallow & Marsh
What was the most memorable event of 2017? Our team has doubled in size and it was great to finish the year with such an amazing group of people. We also launched our new Mallow & Marsh sharing pouches. There is a need for innovation that is meaningful to consumers and the feedback was overwhelmingly positive.

Do you have any industry predictions for 2018? Consumers are becoming more demanding when it comes to the sweet treats category. Natural ingredients, interesting flavours and options for personalisation will continue to drive premiumisation in the category.




Sean Ramsden
founder and CEO, Ramsden International
What was the most memorable event of 2017? The approval by Nisa members of the Co-op takeover. It puts Nisa's members in a much stronger position in today's UK convenience sector, which is almost unrecognisable from when Nisa was founded 40 years ago. UK convenience retailers have survived against the odds, with countless changes in legislation - minimum wage, the tobacco display ban - as well as rising rents and the entrance of larger competition. What is best for the sector is reinvigoration through partnerships that respect independence but provide greater presence, buying power and lower prices.

Do you have any industry predictions for 2018? Brexit presents a multitude of opportunities when it comes to export, aided by favourable exchange rates and talk of free trade agreements with markets outside Europe. The government has already announced that UK Export Finance, the UK's credit agency, has partnered with five high street banks to help businesses access financial support for export more easily. The opportunities for smaller UK food and drink brands that may not, pre-Brexit, have been able to entertain the idea of exporting are genuinely exciting. Markets including China and Asia are becoming popular for exporting UK products, due to the increasing number of ex-pats living and working there as well as local demand. Legislation can be complex, but there is a lot of potential.

What are your new year's resolutions? Our focus is to try and simplify our business model, and where we can, automate using new technologies. We've now grown to £50m turnover and ended up with too many manual processes that fail to add value.




John Stapleton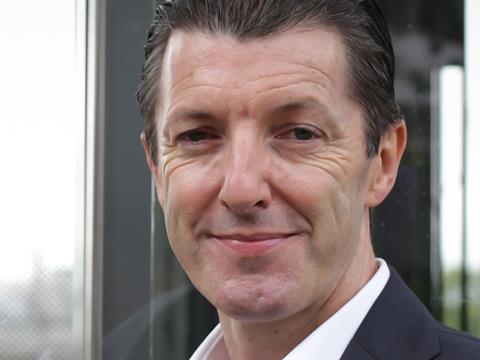 entrepreneur and co-founder of New Covent Garden Soup Co
What was the most memorable event of 2017? The confirmation of the introduction of the sugar levy. Either an estimated £1bn revenue will be raised (to be spent by the DfE on school sports) or the food industry will engineer significant quantities of sugar out of current high-sugar drinks. Hopefully its success will show it should be applied to foodstuffs.

Do you have any industry predictions for 2018? The personalisation of lifestyle choices and nutrition intake. We've seen a development, personified by the Instagram generation, of the trend for "looking good" to now also embracing "feeling good" through wellness and clean eating.

Further innovation and NPD to facilitate personal choice could come in free-from, paleo diets and reduction in sugar and alcohol consumption. I imagine flexitarian, vegetarian and vegan developments will grow significantly as the real and received benefits of plant-based food products take more mainstream hold. The industry will need to do more in response to a demand for greater transparency.

What are your new year's resolutions? Over two years ago I resolved to drink more water. However, I was staggered to hear that by 2050, estimates suggest there will be more plastic in the sea than fish. I'm now trying to rehydrate without contributing to this statistic, but it is proving quite difficult. My new year's resolution should be matched by one from the government - the introduction of a national deposit-back system designed to encourage a greater emphasis on a recyclable/reusable glass supply chain.





Jason Warner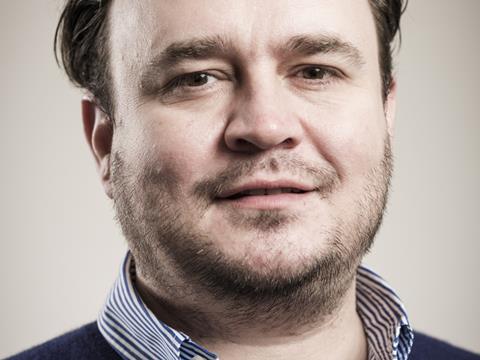 president, AB InBev North Europe PIC
What was the most memorable event of 2017? I was sat in traffic in London and saw a bright blue Bud Light double decker bus fly by. I thought 'we made that happen'. And Bud Light was a huge bet for us. In the middle of a craft beer boom, with standard lager in decline, we went big. While I live by shopper data and repeat purchase rate, Bud Light has tapped into something more tangential - it's modern, co-ed and speaks to the younger generation of drinkers. It's refreshed the category and brought millennials back to beer.

Do you have any industry predictions for 2018? This year will be all about the power and pull of brands. Retailers are rationalising their ranges to give busy shoppers choice rather than duplication and brands with powerful stories, cultural relevance and who give consumers compelling experiences will win out. We are operating in a highly-competitive marketplace, where consumers vote for our brands with their wallets every week. Cost pressures are intense and this is where the strength of a brand counts. This will be a Darwinian year - survival of the fittest.

What are your new year's resolutions? Not to take things for granted. One of my favourite projects from last year has been Buy a Lady a Drink, the Stella Artois partnership with the charity water.org. Thanks to over 800,000 limited edition packs and chalices, £597,541 was raised to help give 122,761 people in some of the poorest parts of the developing world access to clean water. Women often have to walk for up to six hours a day to get their families water. That fact blew my mind and made me realise how much I take for granted.




Ian Wright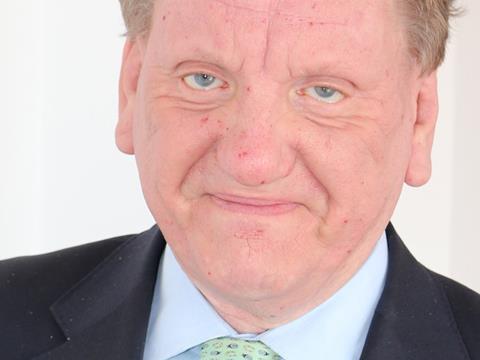 director general, Food & Drink Federation
What was the most memorable event of 2017? FDF has lobbied hard for a Food and Drink Sector Council over many years. Its announcement in the government's Industrial Strategy white paper was fantastic news. It is even better news that one of the Council's first priorities will be to build on FDF proposals for a sector deal in food and drink manufacturing. Watch this space!

Do you have any industry predictions for 2018? Negotiations with the EU around a transition period will prove more complex than the government has suggested. The debate around diet and nutrition will be thrown into sharper focus. Food waste will be a major issue for all parts of the industry.

What are your new year's resolutions? To make FDF the go-to organisation for the industry by helping deliver the best possible Brexit deal for food and drink. Personally, I'll be tackling my own obesity crisis by aiming to lose a stone!
Lindsay Boswell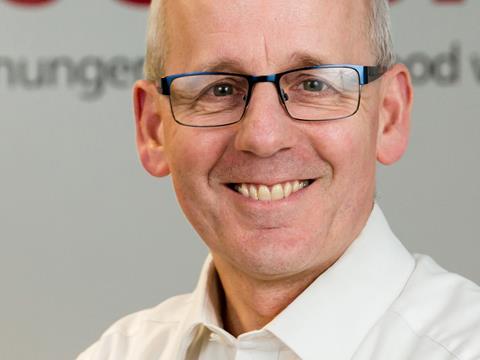 CEO, FareShare
What was the most memorable event of 2017? One of my personal highlights is our store-level surplus food model FareShare Go rolling out to 100% of Tesco's 1,800 stores, starting in Waitrose and now piloting with two more key retailers.
FareShare Go has enabled over 7,000 charities and community groups, who deliver vital grass-roots services, to collect good quality end-of-day surplus from a supermarket near them.
Do you have any industry predictions for 2018? I expect people will begin to challenge the food industry and the government about the volume of surplus food. They will ask why this food is not available to the 8.4 million people who need it, when charitable food redistribution is a proven solution.
Food becomes surplus at every stage of production, from the farm to plate, for lots of reasons - seasonal gluts, over-production, damaged packaging or incorrect labelling, forecasting errors and changes to customer orders. While the industry is highly efficient, it still produces 270,000 tonnes of surplus food that is fit for human consumption. While many supermarkets and manufacturers have come a long way in reducing their food surplus, we still need to do more. We need politicians to be bold and to come and speak to the charitable sector and the food and drink industry about removing the barriers around charitable redistribution.
What are your new year's resolutions? My resolution is the same as last year and the year before that: I want to feed as many people as possible who would otherwise go hungry with good quality surplus food. I also want to harness the momentum generated by The Grocer's Waste Not Want Not campaign and will encourage everyone I meet to sign the petition, asking the government to introduce a tax incentive making it more appealing for food businesses to redistribute their food to charity, than it is to send it to landfill or turn it into biofuel.
Tomas Pietrangeli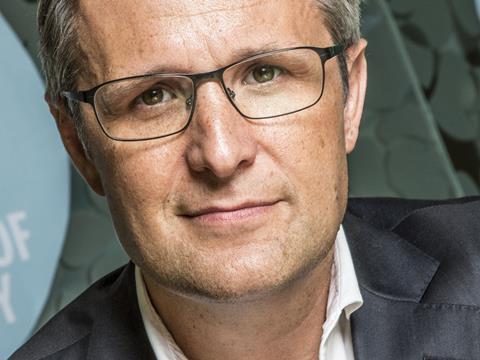 managing director, Arla Foods UK
What was the most memorable event of 2017? It was a great year for Arla UK, with continued growth. In a low margin, volatile market, it makes me proud of our farmer owners and the team that of the leading dairy companies, we are the only one growing branded revenue. The most memorable moment was when Arla was recognised as the fastest growing brand (in absolute value) on The Grocer's Britain's Biggest Brands index.
In 2017, we saw value sales growth in yoghurt of over 50%. We are now a credible player in the market, are growing fast and have big ambitions.
Our unique proposition of farmer owners gives unprecedented access through the supply chain, dedicated farmer groups for retailers and the ability to influence and evolve production methods. It is driving added value to both retailers and Arla and they are relationships we hope to continue to grow and nurture in 2018.
Do you have any industry predictions for 2018? There is no doubt Brexit is a conversation at every board table in the UK and, as a business with co-operative members on both sides of the divorce, it will be a conversation that will continue through 2018.
Younger generations are engaged with food, its content, its origin, its production. The demand from consumers for companies to show transparency of supply, ingredients and production will continue.
What are your new year's resolutions? As the leader of the UK's biggest supplier of butter, cheese and milk (by volume intake) it would be too easy for me to sit back. But we live in unprecedented times where Brexit, the speed of digital revolution, the evolution of the convenience sector and the volatility of the milk commodity market drive a need for agility and change. So in 2018, my colleagues and I will continue playing to win, which is why we will anticipate more, adapt faster and fight harder to remain the champion of British dairy.
Amelia Harvey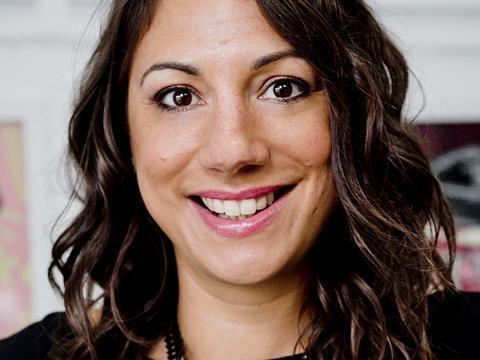 co-founder, The Collective Dairy
What was the most memorable event of 2017? It has to have been the impact of Brexit. We are constantly juggling our business model due to the exchange rate fluctuations affecting our input costs and there is uncertainty with consumers and retailers on how it will look. As a small business, we can flex to ensure we can continue to get our products to market without compromise on quality and service.
A big launch for us this year was Pro-yo pouches, containing the same protein as two eggs and easy to consume on the go, which consumers want. We also moved offices into a vibrant, shared office format, Huckletree West, so we now work among tech and fashion businesses, giving a new injection of inspiration to our business.
Do you have any industry predictions for 2018? In 2017, it has been more apparent than ever that consumers are changing their eating habits at pace and they are demanding more from both the products they consume and businesses they buy their products from. Provenance, sustainability, waste, taste, honesty and transparency are all top of their agenda.
Across many categories, it's challenger brands that are driving category growth. The businesses that are baking in quality into their offering and have an honest story to tell, are succeeding. They aren't slicing their product offering back to hit a price point. In 2018, brands and own label products that tick the healthy indulgence box with clean ingredients, transparency and are packed full of taste will win.
What are your new year's resolutions? In a high growth, entrepreneurial business, we have no shortage of ideas on products and ways to market them. The big challenge in a business like ours is not going after every idea, and forcing ourselves to filter hard on what to go after. Having razor-sharp focus on the big projects and their execution is key to our success.
Christine Tacon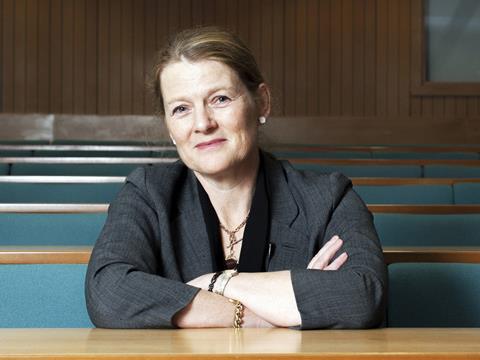 Groceries Code Adjudicator
What was the most memorable event of 2017? Not including personal highlights, my GCA conference in June, when I produced charts for the first time looking at the main issues suppliers had raised with me in 2014 and how they perceive them now. Every single issue had got better: the most prevalent issue was forensic audit claims which went from 45% saying it was an issue to 12% in 2017; and consumer complaints from 37% to 12%. I do this job because I want to make a difference and am proud of the improvement that my focus has produced in retailer behaviour. Such progress, and the positive feedback I get from the suppliers wherever I go in the UK, drives me to keep going.
Do you have any industry predictions for 2018? All the retailers I regulate are working hard to improve their compliance with the Code and the way they deal with suppliers. I expect to see continued progress in overall compliance and changes in the ranking of compliance as they all vie to be at the top of the league table. Unfortunately, I hear regularly from suppliers who deal with retailers who do not come under the Code about the difficulties they face. I don't know yet what the BEIS call for evidence on remit extension will conclude, but I hope those retailers will think much more carefully about how they deal with their suppliers.
What are your new year's resolutions? I always learn something about retailer behaviour when I meet suppliers. With that in mind, I resolve to increase my attendance at supplier events to make sure I know what is going on and want to strongly encourage suppliers to invite me. And I will also encourage trade associations to do more to represent their members's issues to me, so I can do something about them. Finally, on a personal level, while I enjoy my job, I resolve to plan my weeks better so that I spend more nights at home with my husband, garden and dogs, all of whom miss me.
Akeel Sachak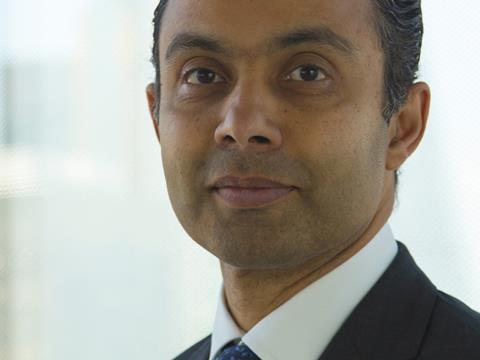 global head of consumer and managing director, Rothschild
What was the most memorable event of 2017? Kraft Heinz's "hostile" £114bn approach to Unilever in February that exploded on to the news screens on a Friday, sending shockwaves across the entire global food industry. It was dead in the water by the following Monday after Warren Buffett seemed to pull the rug from under Kraft Heinz.
Do you have any industry predictions for 2018? I see mega-caps continuing to slim down and focusing on portfolio optimisation and divesting non-core businesses. This started, at scale, with the Nestlé divestment of its ice cream business into the Froneri jv in partnership with PAI's R&R ice cream, which I actually helped broker. Since then, Nestlé has continued with the current process of divesting its US confectionery business and Unilever's response to the Kraft Heinz approach was to launch a process to sell its global spreads business. Both these divestitures would have seemed unimaginable even 18 months ago as they are businesses going back to the origins of their respective parents. I believe that the trend among the mega-caps to shed underperforming businesses even if historically identified with the parent companies will become a recurring feature. It will have implications both for sellers and divested businesses, which end up in homes better equipped to realise their potential.
What are your new year's resolutions? To focus more on carve-out opportunities from the mega-caps, especially where activist investors have parked their tanks on their lawns. I believe that there are opportunities for all stakeholders to leverage the skillsets of private equity and large corporates to build and grow better businesses for the benefit of all stakeholders and indeed the wider economy. What matters is the impact that our work in the food and drink space has on the supermarket shelves in terms of better products that are aligned with what people want from food producers.
Andrew McInnes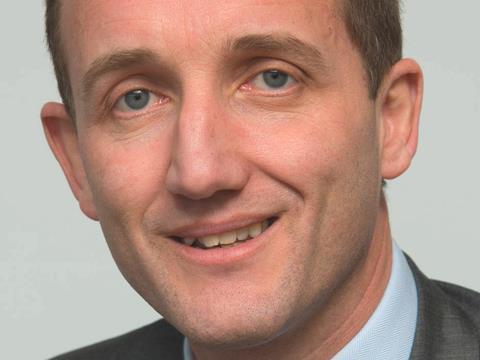 managing director, Müller Milk & Ingredients
What was the most memorable event of 2017? It was a watershed year for Müller Milk & Ingredients. The business is now established as Britain's largest producer of fresh milk, cream, butter and ingredients following the acquisition of Dairy Crest's dairies operation. Make no mistake, bringing two of the country's biggest dairy businesses together has been no picnic. But our team has responded magnificently, nailing each step of an ambitious roadmap plan whilst never forgetting the needs of our customer partners. Over and above bringing these two large businesses together, we have placed a hard focus on investing in the capabilities we need to add value to the milk we buy from British dairy farmers. We are ready to power growth within a part of the dairy category which in relative terms, has been starved of fresh thinking.
Do you have any industry predictions for 2018? With annual sales of £10.4 billion, the dairy category is a hugely significant part of the retail and food service landscape. In 2018 we'll continue working with our customers to build distinctive private label dairy products whilst leveraging the Müller brand across milk, flavoured milk, butter and cream. All of this will be underpinned by our customer service, our manufacturing and logistics capabilities across Britain and partnerships throughout the supply chain. I am excited by pushing the Müller brand more broadly across our portfolio. Müller exists to bring everyday moments of pleasure. We can do this with great products made with milk from British dairy farms.