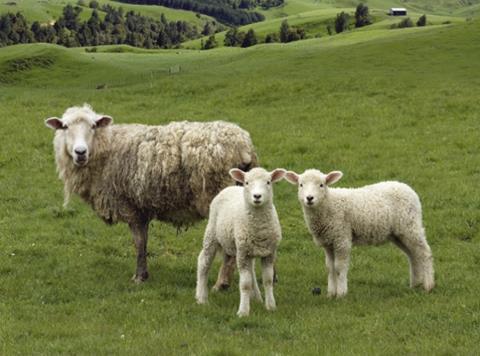 With both the Conservative and the Labour manifestos now out, policy wonks and industry experts have started poring over both documents to assess the differences between both parties as far as grocery is concerned.
The most immediately striking difference, however, is not one of policy but of style. While yesterday's Labour manifesto was rather minimalist – big on broad, emotive umbrella statements; sparse on precise policy pledges and very little overall on food and drink specifically – today's offering from the Tories served up some eye-catching nods towards food and, particularly, farming.
Few of these are genuinely surprising – most continue themes already well established under the coalition government. These include the Great British Food Unit, a new proposed body charged with trademarking and promoting local British foods around the world. Driving food and drink exports as a way to boost the UK economy has been a key mantra of the coalition government, and today's Tory manifesto suggests that focus is here to stay.
The pledge for a Farm Inspection Taskforce also continues a familiar theme – of cutting red tape and streamlining farm assurance and inspection efforts by "involving farmers themselves and using data from existing industry schemes, such as Red Tractor".
Including a specific commitment to removing red tape for farmers, coming on the back of the proposal to let farmers smooth their balances out over five years for the sake of tax, drives home just how crucial Conservatives believe the rural vote could be in the election. Indeed, eagle-eyed readers will have spotted the carefully placed, rather prominent picture of a sheep farmer in the pages of the Conservative manifesto.
British dairy suppliers, meanwhile, will be cheered by the explicit commitment to push for clearer country-of-origin labelling on dairy products.
Though dairy farmers have recently been calling for the powers of the Groceries Code Adjudicator to be expanded to cover dairy producers – and the Labour manifesto contained an explicit pledge to extend the GCA's remit - the Tory manifesto remains rather more coy on the issue: "We will champion our new Groceries Code Adjudicator, so farmers receive a fair deal from supermarkets".
How, when and through what powers this is supposed to happen isn't clear.
Elsewhere, the Conservatives' "pro-science" stance on GM (already well established under this government, particularly through former Defra Secretary of State Owen Paterson) is reiterated; plus there are nods towards sustainability, including a rather baffling pledge to "ensure all at-risk fish, including cod, haddock, seabass and plaice, are sustainability farmed by 2020" – a worthy ambition, though it is not clear precisely what its parameters are (UK-caught fish, one presumes?) or how it might be implemented.
And that is, of course, the key issue with manifestos – and not just the Conservatives'. They are about selling broad ideas and ambitions; not for setting out actual plans.
The devil will be in the implementation.