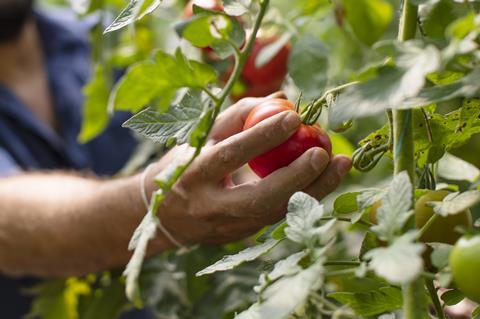 Not all canned tomatoes are the same. From a consumer-facing perspective, the quality and taste varies from one product to another. But there is another crucial difference only visible further up the supply chain: the way people who grow tomatoes are treated.
In Italy, the third-largest tomato producer in the world, migrant workers continue to face exploitation, driven by illegal 'gangmasters' – known as caporale – and the unethical practices of some processors and growers who use their services.
High demand for seasonal, temporary labour, particularly in southern Italy, attracts vulnerable economic migrants in search of work to provide for their families back home. They are often recruited by the caporale and exploited through a combination of illegal wages, poor working conditions, a lack of contracts and forced labour.
According to recent research from Italy's National Labour Inspectorate, such practices are on the rise throughout the country, with over 68% of companies in southern Italy found to be using irregular employment practices from 2020 to 2021. Today, the agriculture industry remains the most exposed sector.
Beyond labour challenges, there are also other issues of illegality in the industry. Recent reports have called into question the strength of the 'Made in Italy' brand as products were found to be using non-Italian tomatoes. Despite this being a well-documented problem, it is disappointing to see these products still making their way on to UK supermarket shelves. As inflation bites, the risk of these practices only increases further, so now is the time for extra vigilance and attention.
These are long-standing and complex challenges, which can't be solved overnight, but there are important actions that processors, retailers and consumers can take to support the fight against exploitation and food fraud in the Italian tomato supply chain.
This starts at the source in southern Italy, where the prices that farmers receive for their tomatoes are often too low to cover the costs of production. In fact, according to Italian agricultural association, Coldiretti, for every euro spent by consumers on items such as canned tomatoes in a supermarket, Italian farmers receive only six cents on average.
Seasonal labour is one of the few areas where a farmer can try to reduce costs, making the services of illegal gangmasters an appealing option. By committing to pricing that reflects the actual costs of production and signing contracts in advance of the harvest season, processors can play an important role in enhancing financial stability among growers and reducing the risk of unethical practices that allow caporale to thrive.
Raising awareness around modern slavery risks, labour rights, ethical practices, and safety at work through training is also crucial to mitigating these risks. Politicians, local agricultural organisations and bodies such as the Ethical Trading Initiative, for example, have supported us in hosting ethical forums and training sessions in Italy over the years, while regular in-field inspections and the use of technology is vital to maintaining visibility over the movement of tomatoes during the annual harvest.
Technology such as GPS enables processors to track tomatoes to the exact field they were grown in, while blockchain and on-pack initiatives such as QR code traceability can create opportunities to trace tomato products from farming co-operatives to supermarket shelves. Through transparency and proof of impact throughout the supply chain, manufacturers can provide customers and consumers with meaningful assurance that the products they are buying positively contribute to the lives of those who produce them.
Naturally, developing and implementing effective social sustainability approaches takes time and investment. However, a fair and transparent price for tomatoes, while guaranteeing a 100% ethical, 'Made in Italy' product – in my view – is unquestionably one worth paying for.