Fmcg giants are betting big on regenerative farming to boost sustainability and win over consumers. But the definition is vague. Will the concept hold up, or is it just fertile breeding ground for greenwashing?
The fmcg giants are betting big on regenerative farming. For Nestlé, it's the subject of a CHF1.2bn (£1bn) investment across its supply chain. Carlsberg Marston's has pledged for 30% of its raw ingredients, such as barley and hops, to come from regenerative methods by 2030 (and 100% a decade later).
Meanwhile, General Mills has promised to take a regenerative approach on one million acres of farmland by 2030 – and PepsiCo has set a target of seven million acres by the same date.
Already, we're seeing products labelled as regenerative hitting the shelves of Waitrose and M&S. It's easy to see the appeal. Those who practice the methods can both win on sustainability – regenerative farming works to actively improve the environment – and win over consumers.
This potential could also create a problem, though. At a regenerative agriculture and food systems summit held last month in Amsterdam, greenwashing was mentioned inside the first two minutes.
One of those mentioning the term was Pascal Chapot, group head of sustainable agriculture development at Nestlé. "We need to prevent greenwashing because that will kill everything," he said. "We need to be focusing on action on the ground."
For some, even Nestlé's participation in the movement is a sign regenerative farming is going in the wrong direction. Outside the summit, a small group of protestors had gathered to voice their concern about corporates stealing and diluting the concept.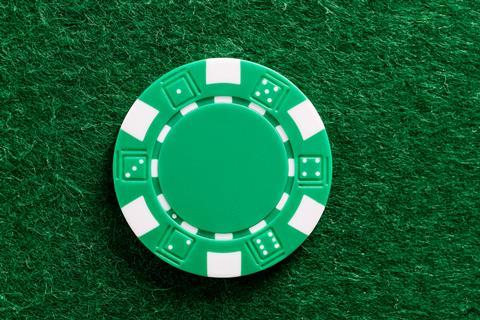 So, why are these fears surfacing? Will companies play fair with regenerative farming? And what safeguards are in place to stop a free-for-all?
The key issue is, regenerative farming is a tricky concept to communicate to the public. Essentially, it means using methods that improve the environment – which is open to interpretation.
The Groundswell Farmers Show outlines five key principles: don't disturb the soil; keep the soil surface covered; keep living roots in the soil; grow a diverse range of crops; and bring grazing animals back to the land. But it's not exactly an easy-to-digest concept – and there is no legal definition.
So, it's perhaps unsurprising that, in a 2021 survey by AHDB, only 14% of consumers had heard of regenerative agriculture. Research by McCain Foods, which has run ads about the work it is doing with potato growers as part of its '100% regenerative by 2030' commitment, backs up this lack of awareness. In its poll with Demos, seven in 10 respondents were unfamiliar with regenerative farming (although a similar number supported its widespread adoption).
It was a problem highlighted by Sainsbury's agriculture manager Jocelyn Robinson at the Amsterdam summit. "I think we need to get much, much better at communicating all this," she said. "We have so many stories to tell, but sometimes we can be a little bit ahead of where consumers are."
With that in mind, many of the fmcg giants are running educational marketing on the concept. Diageo is focusing communications on "building understanding of what regenerative agriculture is" and the pilot it's running with 44 farmers in Ireland.

Nestlé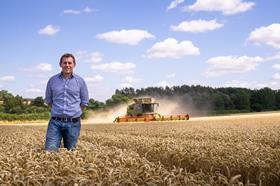 Nestlé Cereals has unveiled the Nestlé wheat plan, which aims to offer "a consumer-friendly interpretation of regenerative agriculture". The company wants to "show rather than tell" shoppers what it's doing, by highlighting tangible benefits in their local communities. It's working with the Landscape Enterprise Networks scheme, which aims to bring "private and public-sector organisations together around a common interest".
Nestlé's on-pack messages for its cereal, meanwhile, include details of its wheat plan – which the company's regeneration lead Matt Ryan calls "a consumer-friendly interpretation of regenerative agriculture".
And Kraft Heinz has done outreach work on its website detailing some of its projects involving soil health, while dabbling in gamification to bring regenerative to a younger audience.
The kicker is, even if consumers don't understand what regenerative agriculture is, they still see it as a plus. Arla global VP agriculture Graham Wilkinson says "the concept of regenerative agriculture tends to test positively". Fellow dairy company Danone says the term resonates well with shoppers – but there is little comprehension of what it means.
These positive associations can translate to extra sales. In 2021, focus groups run by Alpha Food Labs for Beef + Lamb Zealand and New Zealand Winegrowers showed 36% were prepared to pay a 20% premium for sustainably produced food. After hearing about regenerative agriculture, the number willing to fork out more jumped to 56%.
The claims at stake
What claims can you legally make around regenerative agriculture? Technically, it's easy to talk about the practice on pack. After all, regenerative agriculture has no legal definition – so those making the claims can easily argue their approach falls under the term. As a result, environmental law expert Jill Crawford from Irwin Mitchell says there is a "high possibility of greenwashing". However, the lack of legal parameters can also cause problems for well-meaning brands. The open nature of the term means there is also more risk of falling foul of regulators, who want companies to be more specific in the environmental claims they are making, warns Dominic Watkins, partner at law firm DWF.
And the watchdogs are likely to be on the lookout following warnings from scientists over the hype surrounding regenerative agriculture. The Intergovernmental Panel on Climate Change has flagged up "overly optimistic claims" on the ability of conversation agriculture and regenerative annual cropping practices to reduce emissions.
Misleading claims
This halo effect, coupled with a lack of understanding, could be fertile ground for misleading marketing claims around regenerative agriculture. For companies that have the movement at their heart, it's a worry.
"This is one of the most important movements in fmcg," says Anomarel Ogen, executive baker at Bertinet Bakery, which has launched three sourdough lines made from regeneratively farmed wheat into Waitrose. "It's a philosophy and value-driven system. For us, it is not a fad or a marketing ploy."
The good news is, fmcg giants such as Nestlé seem equally determined to uphold the principles – publicly, at least. And one UK supermarket source says they are wary of misusing the term. "We don't want to get it wrong and we don't want to risk losing any credibility," says an agriculture lead.
The bad news is, not everyone is putting positive talk into action. That's exemplified by last month's research from Fairr, an investor consortium that represents over $70tn in combined assets.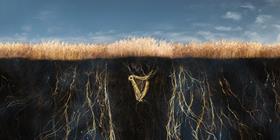 Guinness
Guinness is part-way through "one of the most ambitious regenerative agriculture pilots to take place on the island of Ireland", involving some 44 farmers. To highlight this work, the brand has run its first-ever TV commercial in Ireland to feature a sustainability initiative. Diageo says early results from the pilot show decent yields and lower emissions from the barley produced (with the added potential to reduce emissions by a further 30%).
Of the 79 global agri-food businesses it assessed, 50 (63%) referred to the potential of regenerative agriculture as a solution to the climate and biodiversity crises. Yet 32 of those had not put in place any formal quantitative company-wide targets to achieve those ambitions.
"Corporate disclosure is part of what makes a company's image with people, whether it's intended or not," explains Max Boucher, senior R&E manager, biodiversity and oceans, at Fairr. "I think substance is key to build trust with both investors and consumers."
That's especially true given the growing backlash against greenwashing – which has come under increased scrutiny of both the ASA and CMA. Many brands have fallen foul of the watchdogs with environmental claims that were either too vague or downright misleading. This can damage a brand's reputation: a KPMG study suggested 54% of consumers would boycott a brand for greenwashing.
So, if regenerative agriculture opens the floodgates to vague and misleading claims, the concept could be damaged before it even gets off the ground.
"Even the sales people at these companies find it hard to explain regenerative agriculture to me, so how will they explain it to consumers?"

Cyrille Filott, Rabobank
To introduce a level of rigour to the concept, regenerative certification programmes have cropped up. There's the Regenerative Organic Alliance, which has certified more than 150 farms and 750 products.
Or Certified Regenerative, a scheme run by A Greener World that requires an approved plan for the land being farmed. The site says it is about "more than soil carbon; it must mean healthier food, healthier, more biodiverse ecosystems, cleaner air and water, and better treatment for workers and animals".
Then there's wheat grower Wildfarmed, which has developed regenerative standards that promise no pesticides, increased biodiversity, higher farmer welfare and carbon negativity. When opening the regenerative conference in Amsterdam, Wildfarmed co-founder George Lamb said its scheme could be a "gateway drug" for companies into "full regenerative transformation".
He pointed out the difference such a transformation could make – in everything from biodiversity loss to climate change and food and farmer security. What's more, his movement is going mainstream. Marks & Spencer has recently started using Wildfarmed-certified wheat for its in-store bakery sourdough loaves.
Certification isn't a silver bullet, though. Some fear any 'codification' of the regenerative food system – which in its purest sense should span everything from food production to fair treatment of farmers and improved public health – could damage the concept.
McCain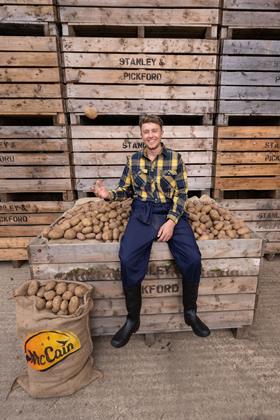 This summer, McCain Foods launched a 'Let's all chip in' consumer-facing campaign to highlight the "positive impact of regenerative farming on the environment and the food we eat". A TV ad features dopey urban celebrities Roman Kemp and Iain Stirling touring the farm of spud grower Imogen Stanley. It's a bit simple, and doesn't go into the complexities of regenerative agriculture, but that seems to be the point.
"A relentless focus on single outcomes, such as carbon, coupled with industry's instinct to define and standardise, threatens the transformative potential of agroecology," wrote Philip Loring, a human ecologist with an interest in food policy at the University of Guelph, Canada, last year.
Adele Jones, executive director at the Sustainable Farming Trust, is also wary of labelling. "People often come at it the wrong way around," she explains in an upcoming report, which is due to be published soon by sustainability platform Footprint. "They think of a label and then work backwards." As her report notes, there is also wariness of the movement being co-opted for commercial gain.
Another issue is the sheer number of eco-labels in existence. A regenerative label only adds to this multitude. Maria Coronado Robles, Euromonitor global head of sustainability insights, suggests the "mish-mash" of labels and claims could confuse shoppers.
There is also the question of whether to group regenerative with organic, as in the case of the aforementioned Regenerative Organic Alliance certification. This has become a particularly common tactic in the US. Research by Robles and her team found a number of 'organic regenerative certified' products available on the market there, especially in babyfood and plant-based dairy.
Blending organic with regenerative certainly makes sense, given the shared values. The flip side is that it risks making regenerative a niche, in the same way as organic. That's something Martina Henry, Kraft Heinz director of agriculture sustainability, wants to avoid.
"I think consumers want everything to be produced regeneratively," she told the conference in Amsterdam. "It should just be how food is produced."
Matthew Orman, executive director at the Sustainable Soils Alliance, similarly says regenerative should be seen "as a baseline". And although it shouldn't be a premium, Orman stresses it should be factored into the prices paid to farmers.
Lamb is also passionate about regenerative becoming a mainstream concept. Sustainability can't only be the "preserve of the middle classes", he stressed at the conference.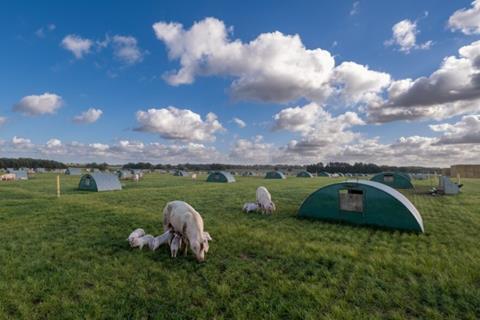 Befriend the marketers
To truly get this concept into the mainstream, Lamb encouraged attendees to "make friends" with marketing teams. Whether the concept resonates with consumers, or simply becomes a byword for greenwashing, may well depend on them. As Lamb put it, these teams "carry a lot of clout".
Recent research by the Chartered Institute of Marketing shows how easy it could be for them to suffer the pitfalls of greenwashing. As many as 45% of marketers said they felt pressure to communicate their company's or client's sustainability credentials.
The problem is, this communication can be vague. There have been reports of teams starting to ramble when quizzed on specific definitions, with talk of soil health, mimicking nature, cover crops and fertiliser.
"Even the sales people at these companies find it difficult to explain regenerative agriculture to me. So how will they explain it to consumers?" asks Cyrille Filott, global strategist for consumer goods at Rabobank.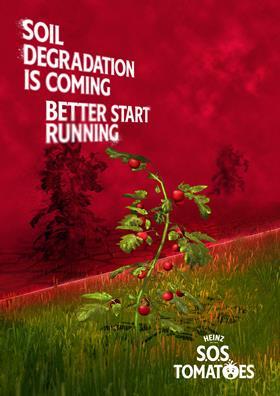 Kraft Heinz
What better way to communicate regenerative agriculture than through a game? That's the tactic at Kraft Heinz, which created an 'SOS Tomatoes Island' in Fortnite. On the virtual island, the soils are at risk and could be gone in as little as a generation. Players are tasked with outrunning 'The Storm' to reach a shrinking safe zone of soil, which showcases "just some of the regenerative practices Heinz supports in the real world".
This is perhaps why certain brands are taking the time before pitching their regenerative credentials to the public. Arla, for example, hasn't done any consumer marketing on the four-year pilots it's running. It wants to take time to "explore regenerative farming methods in a structured and co-ordinated manner".
"We need to look at how we bring consumers on a journey," says Arla's Wilkinson. "There has been more differentiation on shelf in the past five years and there is more to come. Whether regenerative agriculture plays a part in that, time will tell."
Matt Dight, head of sustainability at Pilgrim's UK, similarly wants a clear message before making any marketing claims. He hopes to work with supermarkets to help engage shoppers with "accurate" data, insights and messaging. But "an iron-clad definition" of regenerative agriculture agreed by the sector must come first, he says.
That could come sooner than expected, thanks to the Sustainable Agriculture Initiative Platform – an alliance of large fmcg, farming and co-ops including PepsiCo and Danone. Together, they have come up with a definition for regenerative agriculture that identifies four key areas of impact – water, soil, biodiversity and climate – plus a framework for measurement.
It's a sign that larger companies could actually bring clarity to the movement – rather than diluting it – if they are committed to doing things the right way.
It's a sentiment that was summed up by organic dairy farmer Felix Riecken at the Amsterdam conference. "The bigger the company, the bigger the opportunity there is to bring this solution – regenerative agriculture – 'through the roof'," he said. "But they "cannot f*** it up. Humanity cannot afford that."