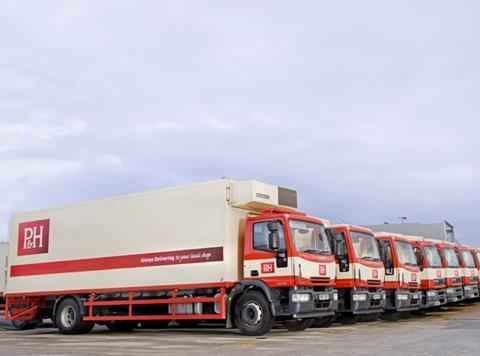 The Freight Transport Association has taken the issue of the lorry driver crisis to Westminster.
David Wells, the representative body's chief executive, gave evidence on Monday (18 January) to the Transport Committee, which is investigating factors affecting recruitment and retention and the effectiveness of measures by industry and the government to solve the driver crisis.
The industry says it is short of 45,000 drivers of heavy goods vehicles, and it is also having problems recruiting in other areas such as engineering and warehousing.
The FTA pressed the urgent need for improvements to driver facilities in the UK, and called for the removal of barriers to encourage prospective drivers to take up the profession.
It urged MPs to consider the inclusion of driver training in the industry-led apprenticeship Trailblazer scheme ahead of imposing the apprenticeship levy.
Wells said the FTA welcomed the opportunity to give evidence to the Transport Committee. "We were pleased to see that it took the time to consider the importance of the subject of the shortage of professional drivers."
He highlighted the vital role the freight and logistics industry played in supporting the economy. And he said the FTA would continue to encourage the government to fully understand how truck drivers contributed "in literally delivering the goods".
Sally Gilson, the FTA's skills policy manager, told The Grocer she hoped Westminster would follow Wales's lead - last autumn it announced £500,000 to train 180 unemployed people to become HGV drivers.
The FTA is also talking to Holyrood about a similar scheme.

Gilson explained that logistics companies always made do, with managers frequently driving lorries to try to make up for the shortages.

The Midlands was particularly badly affected, she added.

A report from The Chartered Institute of Logistics and Transport last summer said the logistics industry must take responsibility for solving its own driver shortage, rather than expecting the fix to come from government or other outside sources.

The report said the driver shortage was a UK-wide issue and that 51% of members had failed to recruit drivers over the past year.