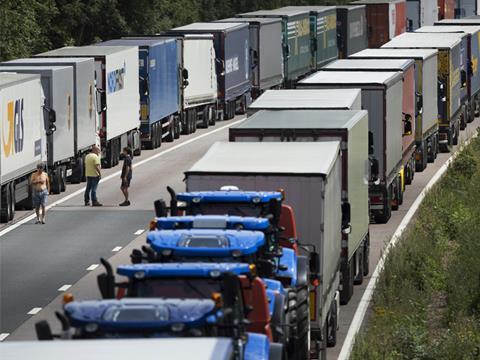 The Freight Transport Association has warned the government not to hammer foreign heavy goods vehicles in its review of the HGV Road User Levy because of the potential impact on food prices in shops.

The Department for Transport introduced the HGV Road User Levy in 2014 for HGVs of more than 12 tonnes to reflect the wear and tear to roads and emissions relative to other vehicles.

It is now consulting on updating the levy so it rewards the most efficient operations, such as avoiding congested areas or reducing empty running, and supports the government's air quality ambitions and climate targets.

Speculation had been rife of a national road-charging scheme for HGVs, a formal policy of Alistair Darling when he was transport secretary between 2002 and 2006.

But the DfT denied it had any such plans currently. "The government has no plans to roll out road pricing," a spokesman said.

James Hookham, deputy chief executive of the Freight Transport Association, said the DfT had given the same feedback after it, too, queried press reports at the end of last year.

"Although a much talked about economic technique for raising money, it's never been developed beyond that," said Hookham.

He explained the Road User Levy on all HGVs of more than 12 tonnes using UK roads meant foreign vehicles were charged for the first time. UK HGV Vehicle Excise Duty rates were reduced so they were not adversely impacted.

Hookham said: "I think the secretary of state [Chris Grayling] has expressed a view that foreign vehicles should be paying more to use British roads. I think any increase would inevitably be passed on through the chain, from haulier to retailer to consumer ultimately. We would want to ensure the increase wasn't enough to have an impact on food in the shops.

"Our message to the secretary of state is to understand why these foreign trucks are in the country. They are delivering goods for British consumers and should be handled with care."

The DfT spokesman said: "HGVs cause greater wear and tear to road surfaces than many other vehicle types and are responsible for a significant proportion of transport emissions, which is why we are reviewing the levy."

The closing date for all evidence for the DfT review is 26 January.