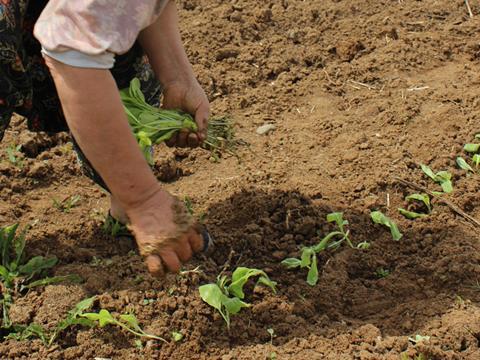 Delays in payments to food producers have increased to 45 days according to new research, adding to pressure on suppliers already facing commodity inflation and consolidation amongst supermarkets.
Despite widespread pressure to reduce payment times, the average period for payment has increased over the past two years, rising from 42 days in 2015, to 44 days in 2016 before reaching 45 days this year.
The research by online business finance supermarket Funding Options revealed the increase, and suggested delays are a result of the supermarket price war and attempts to improve their cash position.
The increase comes despite numerous major supermarkets, including Asda, Tesco and Sainsbury's, being signatories of the Prompt Payment Code set of standards which require companies to pay suppliers within 60 days, while working to bring the average payment date to 30 days.
Supermarkets became the particular focus of payment scrutiny when Tesco was ordered to make "significant changes" in the way it deals with suppliers by the grocery market watchdog in 2016, after it found supermarket had deliberately delayed payments.
Last year, Aldi reduced payment terms for suppliers by more than half, ensuring producers received payments, up to £250k, within 14 days.
The move came amidst pressure from the Federation of Small Business, which claimed in a report last year that 50,000 companies go out of business because of late payment.
The increase of payment delays has added uncertainty and pressure upon suppliers, campaigners say, while currently being squeezed by a number of factors including commodity inflation and consolidation in the market, particularly the proposed Sainsbury-Asda merger.
One supplier, which asked not to be named, told the Grocer payment times have not been an issue, but said that general consolidation in the market was its "biggest worry".
"Since starting contracts with most of the mults we haven't had too many problems with payment. With one particular retailer, initial payments were unpredictable, but was certainly better than 45 day," it said.
"Overall, we've found most retailers good to deal with and paying on time. I understand that it will concern people though.
"The pricing pressure of consolidation certainly worries us more than any late payment problems at the moment, but this will clearly continue to press on pretty measly margins."
Another supplier was keen to highlight the support from supermarkets as a small brand, particularly Sainsbury's but that slow payment could cause "shortages in capital".
"As a strart-up we have found a huge amount of support from the mults. We have never felt like they have ever tried to take advantage or stall payment – but I understand why it is a problem.
"The way our supply chain is, week delays could result in shortages of capital. We've tried to shield ourselves from that, but it can be hard for really small producers to do that.
Conrad Ford, CEO at Funding Options, said: "Food producers are suffering from longer waits for payment as the supermarkets wage a price war amongst each other.
"The M&A activity we are seeing in the supermarket sector will worry food producers who rely on healthy competition between retailers to win more sensible contract terms. Food producers are at risk of losing any negotiating power they had left."
In response to the report, a Sainsbury's spokeswoman said: "Sainsbury's has a strong track record in terms of supplier relationships and this will not change.
"For example, Advantage Mirror Surveys, independent reports which rank supermarkets based on feedback from their own suppliers, shows that we have been the leading supermarket for four of the past five years when it comes to payment processes."