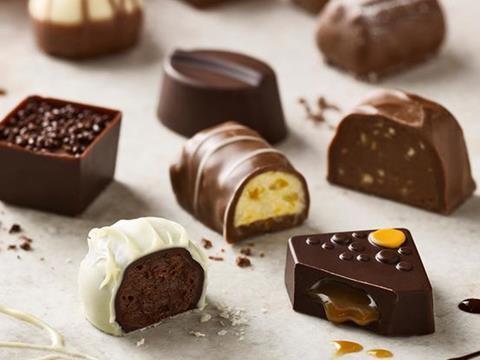 In an arguably unfestive move, Which? has today called out brands and retailers for using excessive packaging on their Christmas chocolates.
The consumer group analysed 13 of the bestselling boxes to "unwrap the reality of festive packaging", and found some were encased in packaging weighing almost as much as the chocolate inside.
Ferrero was fingered as the worst offender, with its 359g Ferrero Rocher Collection box wrapped in a hefty 272g of packaging, just 11% of which was recyclable, according to the study. Thorntons and Cadbury came in second and third in terms of packaging as a percentage of total weight, but the recyclable components of Thorntons' 284g Continental Selection and Cadbury's 360g Milk Tray were 87% and 93% respectively.
In fact, Which? found it was possible to recycle 80% of the packaging of the majority of popular chocolate boxes, with the Ferrero Rocher box and the Marks & Spencer The Big One Selection (71.4%) the only outliers. I'd argue that's actually a pretty impressive achievement.
So while the nationals have seized on this story with outrage, I think we should celebrate the brands and retailers hitting the over 80% mark for recycled materials in their festive choc boxes.
As Ferrero points out, manufacturers rely on packaging to maintain the freshness and quality of their products, and they are battling with the UK's limited recycling infrastructure – which makes finding easily recyclable materials a headache.
That 11 out of 13 brands have managed to make the vast majority of their festive chocolate box packaging recyclable is a big achievement when you consider the complexity of individually wrapped assortment boxes.
In fact, the most worrying part of the study wasn't to do with brands and retailers – it was about the confusion among consumers over recycling symbols. Which? found almost half (48%) thought a green dot meant the packaging could be recycled – when in fact it means the manufacturer pays into a recycling scheme, but the packaging may not be recyclable.
I very much doubt many would know foil wrappers are recyclable – but that you need to make a bundle of at least 4cm for it to be identified at a recycling centre – either.
The food and drink industry knows it has a packaging problem, and it is trying to address it. But unless the UK's recycling infrastructure is addressed, and consumers are properly educated, brands and manufacturers could find their efforts are all in vain.