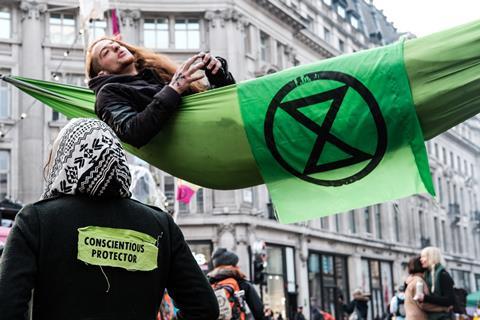 It seems every week brands are coming up with new means to boost their sustainability image. Just this week, Adidas has made a running shoe that you can return to be fully recycled into a new shoe.
The recent spate of brands investing in more sustainable packaging solutions is an interesting reflection on how powerful sustainability has become as a means to build brand loyalty, but also how thorough the brand approach must be for this to be authentic.
As the youth climate protests and the Extinction Rebellion have shown us, nowhere is consumer scrutiny towards sustainable corporate practices more intense than among young people. Our data shows that almost three in 10 Generation Z (aged 16-21) in the UK do not feel positive about the future of the environment. This is no wonder, considering how this generation have spent their most formative years being bombarded with messages surrounding the degradation of the natural world.
This discontent has clearly affected their shopping behaviour too – over half say they have reduced the amount of single-use plastic they use in the past 12 months.
Almost 40% of UK Gen Zers say products that use recycled/sustainable materials are important in their day-to-day purchases, but this is still overshadowed by the over 70% who say affordability is a key consideration in their daily purchases. While affordability and choice remain key concerns – especially among the cash-conscious youth – the real challenge lies in education.
Our data shows that youth perceptions of environmentally friendly packaging first and foremost revolves around recyclability, with substantially less awareness and demand for plastic alternatives or reusable packaging that could go much further in addressing the current single-use plastics crisis. Even for recycling, over a third of Gen Z do not feel they have sufficient information about which packaging can be recycled from the products they buy.
But education is as much a challenge as it is an opportunity. Many household names are realising the potential in pairing sustainability initiatives with strong brand messaging. This gives relevant audiences a sense of coalescence in the values they hold and the brands from which they buy. It's a powerful source of loyalty.
For companies, it's no longer a case of whether to join the sustainability movement; it's a case of how. Two thirds of Gen Z think brands that make a public promise to be sustainable are more trustworthy, and over half say that if they realise that a brand/product isn't environmentally friendly, they're likely to switch to one that is.
Packaging is an important means of articulating a company's values, and with such a profound discontent towards the future of the environment, there's never been a better time for companies to be proactive in their packaging solutions.