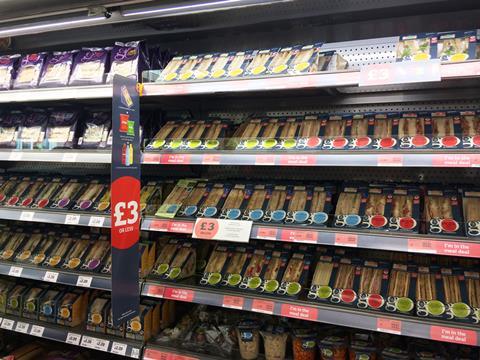 The British Sandwich Association has slammed local authorities for their lack of a cohesive approach to handling waste, saying it prevents consumers and businesses from recycling effectively.

Consumer confusion over where to throw away food packaging and an absence of collection infrastructure meant only a small fraction of all paper cups were recycled, the association added.

The BSA advocates a national recycling standard where all local authorities operate the same systems for waste collection, as well as introducing a universal colour code linking packaging to the corresponding bins.

It also backs a national levy on all packaging, providing ring-fenced funds for investment in recycling.

"While the industry supports recent initiatives by the Mayor of London and the government to reduce packaging waste, particularly in the food industry, the lack of consistency in packaging disposal makes it almost impossible to move forward," said British Sandwich Association director Jim Winship.

"Almost all food to go packaging is carried out of shops for consumption elsewhere and most of this is disposed of randomly, making it very difficult for recycling. Even where packs are fully recyclable, more often than not they never get recycled as they should be because of disparate waste collection systems. Furthermore, there is ample evidence to show that consumers are confused about what can and cannot be recycled.

"We also need a transparent system where consumers can clearly see which types of packaging are the most recyclable - they will then put pressure on retailers and the packaging industry to drive change," he added.