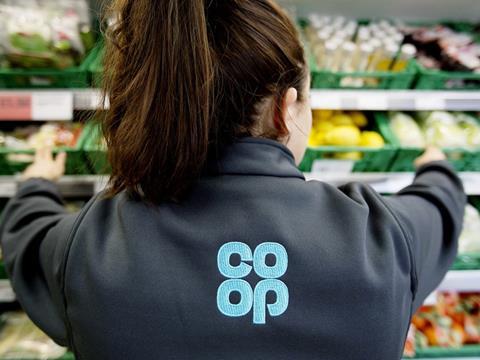 The Co-op has become the first retailer to back the Plastics Industry Recycling Action Plan (PIRAP) and has urged others to follow its lead.

Co-op environment manager Iain Ferguson said all organisations in the supply chain had to do whatever they could to recycle more of the plastics they used.

"We are proud to support this initiative as we recognise it is essential that everyone plays their part in increasing plastic packaging recycling," Ferguson said.

"We are committed to significantly increasing the recyclability of our packaging, but know that so much of the change needed must come from working together as an industry.

"We may be the first retailer to sign up to PIRAP but we also want to use this opportunity to call on other retailers and suppliers to move with us."

Ferguson said the Co-op was working on packaging innovations and had a history of making recycling easier for its customers. However, PIRAP set it new targets to focus on.

PIRAP is being promoted by the British Plastics Federation and Plastics Europe and has 47 supporters so far that have committed to increase plastic packaging recycling by creating more end markets, extending the range of plastics collected from homes, improving engagement by householders, and considering end life in packaging design.

It was launched 15 months ago and is an industry-led strategy resulting from work by Wrap, industry and trade associations to agree what everyone in the supply chain must do to meet tough plastic recycling targets set by the government in 2012.

The targets include increasing recycling from 32% to 57% by 2017 and require businesses obligated by the government's Producer Responsibility Regulations for packaging to almost double recycled to nearly 1.1 million tonnes per year.

"PIRAP was launched in 2015 to provide a collaborative approach to meeting the government plastic packaging targets," commented Helen Jordan from the BPF.

"PIRAP was the first time that the whole plastic packaging supply chain was brought together and shows how each stage of the supply chain can impact on recycling.

"There are 47 supporters of PIRAP and progress has been made by all parts of the supply chain. We encourage more companies and organisations to get involved in PIRAP."

To sign up to PIRAP or to find out more visit wrap.org.uk/pirap.