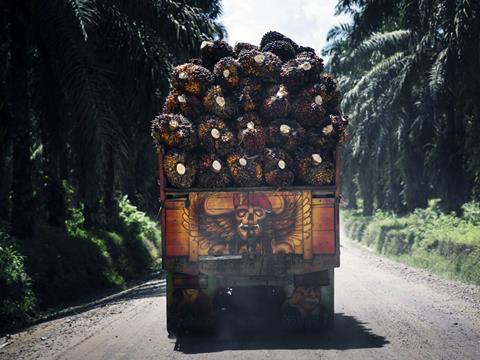 As Iceland unleashed an animatronic orangutan on the streets of London to drive home the "devastating effect" of palm oil production last week, members of the Roundtable on Sustainable Palm Oil were gathering in Malaysia to decide the future of the sustainability standard.

What happened next has been hailed by Iceland MD Richard Walker as an "amazing step forward for rainforest protection".

With a vote of 212 to 19, the RSPO general assembly adopted a new set of Principles & Criteria stipulating no deforestation, no new development on peat and better workers' rights.

The new rules are the result of "probably the most inclusive review process any sustainability standard has ever gone through", claims Stefano Savi, RSPO's global director for outreach and engagement. But can brands and retailers rely on RSPO certification to keep their supply chains sustainable?

Deforestation has always been a major sticking point for the RSPO, with NGOs repeatedly slamming the initiative for not doing enough to stop rainforest destruction. The standard previously used the High Conservation Value approach, which is designed to protect pristine forests of high biological, ecological and social value. However, it permitted clearance of 'secondary' forests, with potentially grave consequences for climate change.
So the RSPO's decision to incorporate the High Carbon Stock Approach, which also takes into account the carbon value of forests, is a "significant improvement", says Robin Averbeck, agribusiness campaign director for the Rainforest Action Network (RAN).

The change makes the RSPO the "first no deforestation commodity standard in the world", claims Savi. A joint HCSA-RSPO steering group has also been formed to explore "how minimum development can be allowed for underprivileged stakeholders in countries where most of the territory is covered in forest", he adds. "This has never been discussed before."

The "strict" ban on new development on peatland is also something campaign groups have been pushing for. The clearing and burning of Indonesia's peatlands for palm oil is currently releasing around two billion tonnes of carbon into the atmosphere every year and means the it is the world's third biggest greenhouse gas emittor behind only China and the US. "The peatland issue is really critical in terms of global climate change," says Averbeck.

The new standard stops short of requiring the restoration of peatlands that are already under development, but existing plantations on peat will now be subject to a robust drainability assessment. This should eventually "lead to options for rehabilitation and protection of peat or changes of land use to suitable commercial alternatives other than oil palm", according to WWF.
Labour rights
WWF, RAN and the Palm Oil Innovation Group (POIG) have also welcomed the new "stronger safeguards" against exploitation of workers. These include a new requirement for a decent living wage, as well as more rigorous requirements to prevent forced labour, such as restrictions on recruitment fees and retention of passports.

However, POIG warns there are still "weaknesses" in the standard (see box, below). And even more worryingly, it claims there are still "critical flaws" in the RSPO's assurance systems and complaints mechanism, which must be "urgently addressed" if its claims of certified sustainable palm oil can be trusted. It's a point echoed by RAN, which points to the recent Indofood case as evidence of the "failures" in its processes. The Indonesian palm oil giant was sanctioned this month by RSPO, which suspended one of its palm oil units - a mill and three estates - after finding evidence of serious labour rights violations. However, Indofood itself was not suspended from the scheme, despite fears the violations are more widespread.
"The RSPO enforcing its own standard by choosing suspension was a critical test. They have not chosen to do that and the reality is the RSPO is allowing labour exploitation to be certified as sustainable even though it has been proven again and again," says Averbeck. "So we have serious concerns over whether it will enforce its new standards."

The RSPO insists its commitment to transparency and fairness means punitive sanctions can only be imposed "upon clear investigation and backed up by conclusive findings of breaches". In the case of Indofood, its investigation was limited to one unit, so it could only suspend that unit, it claims. However, it has ordered that Indofood's other certified mills and plantations be re-audited. "The RSPO takes allegations of breach of labour rights by some of its members very seriously and remains committed to transparency and accountability," it says.
POIG criticisms
Lenient transition period on new traceability requirements to ensure legality of fresh fruit bunches will allow "indirect sourcing of illegal palm fruit oil for a full three years"
Lacks strict standards on working hours and overtime, a cap on precarious labour, and a clear methodology to define a decent living wage
Stops short of total ban on use of highly toxic, bio-accumulative and persistent pesticides
Doesn't prohibit genetically modified organisms (GMOs)
Savi admits the RSPO is "not perfect", but insists it has already made big improvements. "In the beginning we only had third-party auditors, and now we have accredited third-party auditors," he adds. "We also have a monitoring and investigation unit using satellite technology and we recently partnered with a company which will help us to better analyse labour issues in plantations. We also have a taskforce looking at improving areas where gaps have been identified in the certification and assurance process."

At any rate, he argues, "perfection is the enemy of good". Market transformation is an incremental process, and the RSPO will only be able to achieve its goal of "making sustainable palm oil the norm" if it has the full support of the fmcg industry. "The more support there is for the system, the more there will be funds and resources to look into better, tightened systems," he says. "It is going to be very difficult for us to continue improving if there is little demand for sustainable palm oil," Savi adds.

Indeed, while most major brands and retailers are RSPO members, many are using mass balance, and book and claim to top up their segregated supplies, so they are still using a mix of certified and non-certified palm oil. A 2016 report by WWF suggested just three brands - Arnott's, Danone and Ferrero - were using 100% segregated certified sustainable palm oil (CSPO) in 2015.
Sourcing 100% segregated sustainable palm oil isn't easy. Just 19% of the world's palm oil production is currently certified sustainable palm oil (CSPO). Most of that certified oil is coming from big estates and plantations, says Benjamin Ware, global head of responsible sourcing for Nestlé, who argues the next step will be to bring more small farmers into the scheme. The new RSPO standard should be a "game-changer" in this respect, he claims, with farmers more likely to see the benefit of certification now the standard is "fit for purpose". The reform should also convince more fmcg companies to dedicate their time to helping the RSPO improve its assurance mechanisms, he adds.

However, the fmcg industry cannot rely on certification alone to solve the palm oil sustainability crisis, says Ware. Brands and retailers must also embrace other tools, such as satellite monitoring, workers' helplines and smallholder inclusion projects, to improve the sustainability of their palm oil supply chains, he argues.

It's a sentiment shared by NGOs, who argue the RSPO should be the starting point, not the end point, on palm oil sustainability.