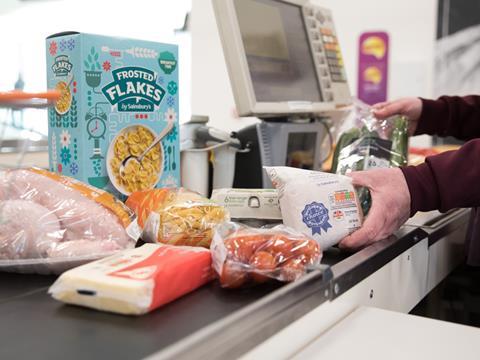 Sainsbury's has come under fire from customers for its "wasteful" and "unnecessary" use of plastic bags for its online deliveries.

The supermarket has been criticised by customers in a series of posts on its Facebook page. One customer pleaded with Sainsbury's to stop placing her shopping in single-use plastic bags for home deliveries when she has specifically asked the retailer not to, calling the experience 'extremely frustrating'.

Another had a similar experience, and asked why it places fruit and veg in plastic bags for home deliveries, saying that it is 'a waste of plastic'.

Sainsbury's responded to the post saying that using plastic bags for fresh produce stops items "getting lost" and "avoids cross contamination" between products.
The retailer's use of plastic in stores has also been slated by several customers. For instance, the label on its two-litre bottle of Basics brand carbonated spring water is not recyclable, and a customer questioned why on Facebook.

Sainsbury's said it was being reviewed internally due to feedback, emphasising that its buyers review products and packaging regularly to "ensure they are making the best decisions" for the items it stocks. It also reiterated that it is a member of the UK Plastics Pact and has committed to pledges such as eliminating problematic or unnecessary single-use plastic packaging through redesign, innovation or alternative delivery models, and making 100% of plastic packaging reusable, recyclable or compostable by 2025.

"We offer loose fruit and veg where we can, as long as it doesn't compromise the quality and shelf life of the product, and use small produce bags for different loose fruit and veg for hygiene reasons," a Sainsbury's spokeswoman told The Grocer. "These can be sent back with our drivers to be recycled or recycled along with our carrier bags in store. Where we can't offer a recyclable alternative for packaging, we'll look to use as little of it as possible."

The spokeswoman emphasised that Sainsbury's has reduced overall packaging on its own brand products by 35% since 2005, with 83% of packaging for all items it stocks classed as widely recyclable, and almost 40% of its packaging using recycled elements.