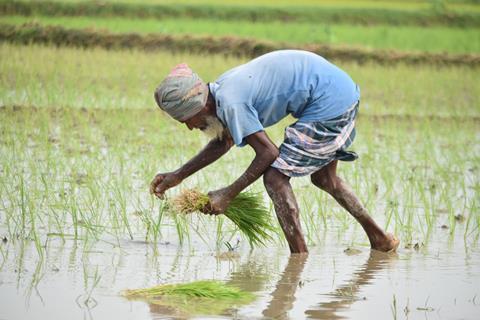 With brands racing to burnish their social and environmental credentials, coupled with increasingly frequent impact scandals, it's no wonder that a growing number of consumers are sceptical of claims of good social practices. Indeed, values-driven shoppers are now gravitating towards brands that go a step further, with tangible data that shows they are making a positive difference.
Research by Deloitte found more than 40% of UK consumers value brands that commit to ethical working practices. The research also suggests that a third of consumers have stopped buying products because of ethical or sustainability concerns. In response to these trends, many consumer-facing brands have resorted to adding more labels and certifications, often two or three at a time, that aim to signal their environmental and social commitments.
But the existence of these certification schemes – in some cases self-issued by the brands themselves – may or may not mean that the people working in their supply chains are actually benefiting. This is for two reasons. First, many logos describe compliance standards that minimise the risk of bad practices and are not designed to improve livelihoods. Second, where certification schemes do aim to make a difference to wellbeing – for example, by including price premiums – there is an almost total absence of comparable data showing the social impact of one certification against another from the farmers' perspective.
A logo might mean a company has a good general set of practices in place, but what does this mean for the farmers they work with? And which of these logos is 'best' in terms of social impact?
The rising tide of consumer expectation makes labelling without tangible supporting data an increasingly risky strategy. At the same time, the most forward-thinking brands recognise this social transparency gap as an opportunity. They are gathering specific data that goes beyond the letter of their policies and focuses on tangible social impact. It's a shift from talking about intentions to sharing actual results.
We expect this trend – social impact backed by quality, verifiable data – to become more widespread, because it's getting easier to gather data directly from farmers and suppliers. The massive increase in mobile phone ownership in the poorest communities, coupled with smart survey design and advanced data science, yields actionable, comparable data directly from workers about their lives.
Over half of the calories we consume today are produced by small-scale farmers in developing countries. Despite our deep reliance on them, it's all too easy to overlook their voices. The ease of gathering accurate social impact data addresses this information gap.
By shelving labels and seizing data, brands can reimagine their own stories and points of differentiation. Consumers will reward them in return, meaning greater benefit both to brands and to some of the world's poorest communities.