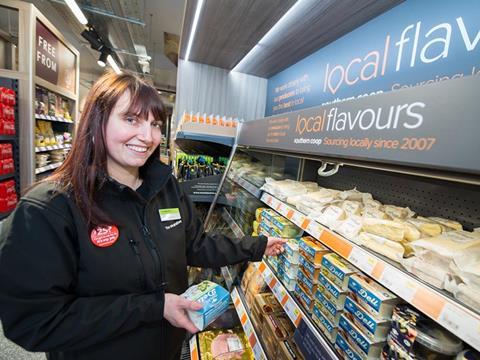 Southern Co-op has launched a plan for a sustainable business that sets out its strategic direction and mid to long-term objectives over the next five years.

Our Plan 2019-2023 sets out the purpose, vision and values of the Southern Co-op, which trades across 11 counties.

It acknowledges that what has worked for the society in the past may not be right for the future.

The plan says the society sees itself as a "responsible local business contributing to wider global impacts", playing its part in the world's sustainability agenda, including the United Nations Sustainable Development Goals.

These cover action to end poverty, protect the planet and ensure universal peace and prosperity.

The society has aligned its plan to support the delivery of these goals by 2030.

"As well as making our own sustainability commitments, we will collaborate with existing partners, such as Business in the Community, to champion responsible business and promote this agenda regionally," it says.

It has evolved its business objectives for the next five years in light of "rapid changes" taking place around it.

"We want to transform the end-to-end experience our customers have with us, whether that's in-store, online or face to face," it says.

This will include its digital transformation programme, new products and services, developing new operating models and continued investment in new stores.

Its second objective is to evolve to stay relevant and competitive, and its third is to champion responsible business.

"We've evolved our overarching business objectives. These will ensure we maximise the performance of all our existing businesses over the next five years and that we remain relevant and competitive and seize the opportunities to transform our customers' experience, enabling sustainable business growth and profitability," said chief executive Mark Smith.

The society would not lose sight of what it stood for as a co-op and its core purpose - to work together for the benefit of its communities, he added.

"Underpinning this is our commitment to championing a responsible way of doing business, one that has a positive impact on society, the economy and the environment and plays its part in creating a fairer society and sustainable future," Smith said.

The society has 220 company-owned stores, 25 franchise outlets and 3,500 staff.