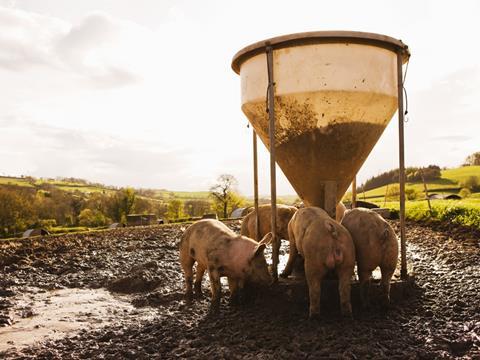 The row over feeding catering waste to pigs has been re-ignited by a new study claiming the EU swill feeding ban is unnecessary and costly.

Pig Idea founder Tristram Stuart, who has been campaigning for the ban to be lifted for almost three years, claimed the Cambridge University research offered the "independent, academic assessments" the pig industry had asked for.

"It doesn't answer all their questions, but we hope over time we will build up enough evidence to give pig farmers confidence that using catering waste as feed can be done safely with robust use of technology and regulation," he said.

But the National Pig Association, which has branded swill feeding as "cannibalistic" and "fundamentally unsafe", dismissed the study.

The research, published last month, claimed the EU ban on swill feeding, introduced in the wake of the 2001 foot-and-mouth disease outbreak, was unnecessary now countries such as Japan had developed a "working model" for safely recycling heat-treated food waste as a "low-cost pig feed with a low environmental impact".

Lifting the ban would reduce the amount of land needed for EU pig production by almost a quarter (21.5%), saving 1.8 hectares of valuable agricultural land. It would also cut pig feed costs in half, it claimed.

But NPA CEO Zoe Davies said pig farmers were concerned over how controls would be regulated to prevent another disease outbreak, and who would pay for waste collection and treatment.

She questioned whether treated waste would be a cheaper source of protein, claiming Japanese treatment plants were "highly subsidised" by government.

AHDB Pork said the potential savings from legalising swill feeding were "negligible" when compared with the cost of disease outbreak.