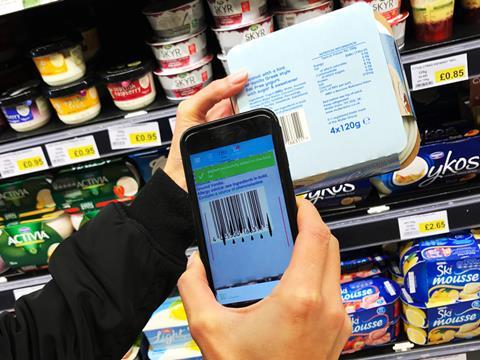 Retail app Ubamarket has launched 'plastic alerts' - a new feature that allows supermarket shoppers to easily identify environmentally-friendly products.

Ubamarket allows customers to scan their shopping as they go, guiding them to the products they need in store and letting them skip the till queues by paying for everything within the app.

The new feature displays the plastic content of all items shoppers scan and tells them if the plastic is recyclable.

Ubamarket launched the new feature after a national representative survey it commissioned across more than 2,000 UK adults found 82% believe the level of plastic packaging on food and drink needs to be changed drastically.

It found 57% think plastic pollution is the single-greatest threat to life and the environment in modern history, 77% believe manufacturers and supermarkets cause the most plastic pollution - no matter how much they recycle, and 44% actively buy products that have less of an impact on the environment, even if more expensive.
Ubamarket said its research highlighted the growing sentiment among British consumers that the amount of plastic wasted was no longer acceptable.

"However, that sentiment is accompanied by a certain level of cynicism, that their efforts are somewhat in vain when compared with the vast tonnage of plastic waste produced by supermarkets and their suppliers," said Ubamarket chief executive and founder Will Broome.

"This brand new plastic alerts feature will empower consumers to make well-informed and educated decisions about the food they purchase. This easy-to-use feature will effortlessly display the plastic content of all scanned items and give shoppers the information necessary to choose more environmentally-friendly alternatives."

The new feature comes a month after Ubamarket launched an allergen alerts feature.

Retail users of the app include Warner's Budgens which has now rolled out the app across its estate.

Broome said: "It is important that consumers do not undervalue their own purchase power, as the power to influence suppliers and supermarkets definitely lies with the one buying the goods.

"Ubamarket is continuously developing to incorporate changing consumer demands and this research shows that reducing plastic wastage is a priority for British shoppers."