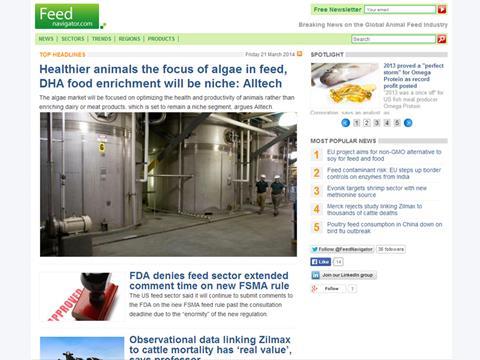 Feed manufacturers have a brand new online resource from this week with the launch of FeedNavigator.com, designed to provide real-time news and analysis on the animal feed sector.
The breaking news site will focus on R&D developments, help feed manufacturers navigate the evolving regulatory landscape, and ensure they are kept up-to-date with the latest grain price movements.
FeedNavigator.com is free-to-air and provides two weekly newsletters to subscribers. It is owned by William Reed Business Media, publisher of The Grocer.
Last year saw the $500bn animal feed sector reach nearly one billion tons in terms of feed production output. China is the number-one country producing feed at 189 million metric tons, followed by the US and Brazil.