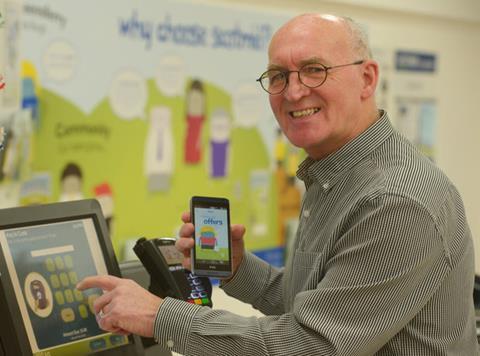 Scotmid has launched a new smartphone app for its members.

Available to download on Apple and Android from 25 January, the Scotmid App will allow members to view special offers and membership benefit details from their phones.

The app also includes information and registration details for Scotmid events, a news feed, social media updates and a store finder.

"As well as providing more regular, tangible benefits, it's hoped that the app will allow for greater direct engagement between the society and our membership and also show Scotmid as leading the way as a consumer co-operative by using new technology to improve our membership offering," said Scotmid app project manager Laura Paterson.

"The administration of the app has been integrated with the Scotmid website so both can be operated quickly and easily from the same place. This also means that Scotmid members who have already registered with our online Membership Hub can use the same log-in details for the app."

Scotmid head of corporate communications Malcolm Brown added: "Mobile technology really is the future and as a co-operative society with a history spanning more than 150 years, Scotmid has never been afraid to move with the times.

"Co-operatives have undergone a great deal of modernisation in recent years and we need to consider how we continue do this. It's not just the younger generation that enjoys the ease and simplicity of using smart phone applications - I'm sure this app will appeal to our broader membership too. I am really looking forward to seeing how the app is received and what the future holds for technology in co-operatives over the coming months and years."

The app was created by mobile developers, Waracle who will also monitor the popularity of offers for optimisation following the launch.