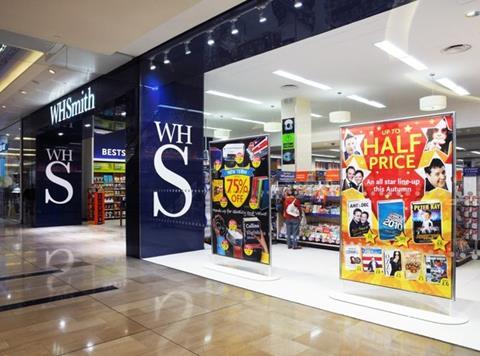 WH Smith has signed a multi-year deal with retail technology company Aptos to upgrade software on its self-service tills in more than 900 stores across Europe.

The retailer says the modern point of sale technology will improve customer experience and increase productivity in its outlets.

The new suite of managed services software includes helpdesk and second to third line support, and hardware maintenance.

"Investment in our IT infrastructure across our high street and travel channels is key to our development strategy," said WH Smith CIO Ian Windsor.

"We need solid and reliable in-store technology to support our expansion plans and we are confident that Aptos can provide this along with the required support."

Aptos, which includes Monsoon, Karen Millen, and Wagamama among its clients, provides point of sale technology and in-store wi-fi in shops and restaurants.

"We're delighted to partner with an iconic and growing retailer like WH Smith," said Aptos EMEA managing director Steve Towe.

"By leveraging Aptos for its industry-leading point of sale solution and managed services offering, WH Smith will spend less time developing and managing IT solutions, which will free up additional resources to focus on innovation and continued expansion in the UK and internationally."

The software is expected to be fully deployed in WH Smith stores by early 2019.

Aptos would not comment on the terms of the deal.