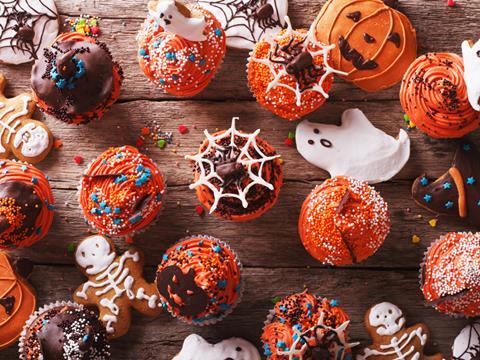 The quarter four shopping season is upon us with Halloween, Fireworks Night, Christmas and New Year looming large. As usual, tensions will be high among all those in the grocery market. It is a critical time of year, with many of the decisions about upcoming trends, items to stock, margins and price points made months ago. Now those decisions will be tested in the most cut-throat and intense trading period of the retail year.
For most grocers, they will have already made or broken the results of their trading period, they just don't know how the dice has landed yet. And it is not simply about those earlier buying decisions, but about how they use the data at their fingertips to operationalise and manage the businesses throughout the season. It is easy to think of that data as simply revenue or customer footfall, but actually the goal is really to influence those outcomes through the manipulation of other more granular data points and parameters and understanding the triggers for positive impact.
Some of these triggers are focused on the operational needs of the business: are we going to missell through targets for seasonal products? Is there a high-demand line that we are not going to have enough stock of? Do we need to start return to vendor negotiations for certain SKUs? Others relate to external data points: how is the wider market performing, and what promotional activity is taking place that may impact us? And finally, how is the customer reacting to our promotional activities?
All of this data should exist in every grocery business already. The issue becomes how easy that data is to get to, and how much effort it takes for it to be massaged in a way that allows you to undertake predictive forecasting, and model decisions before taking them. If it takes a week to assemble a dashboard, it's too long. Arguably, every day lost to preparing analysis is a lost opportunity to improve the performance of the business.
Effective personalised marketing can also make or break a season. If a grocer can see what is exciting their customers, they can present them with products and promotions they want, at price points that positively impact buying decisions. Critically this wins trust, and of course increases revenues, but the same analysis can be used to highlight where promotional activities are falling on deaf ears and enable them to be improved or replaced.
If a grocer is already using these technologies and approaches then they can influence the outcome of this season – if not then the outcome is already decided, and it's out of their control. But remember, no technology is a silver bullet. It takes hard work to get the best out of them, with the right people, processes and corporate culture in place. Would you rather put that effort into positively influencing the profitability and success of your business, or fumble frantically around in the dark? Start thinking about how you can have better control of your 2019 seasons now.
Channie Mize is partner and head of global b2c industries at Periscope by McKinsey