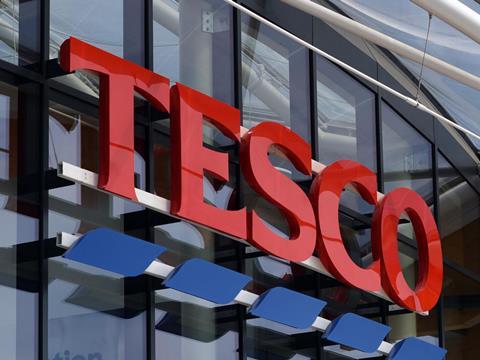 Top story
Tesco (TSCO) is set to embark on a fresh round of aggressive cost-cutting to its UK supermarket business which could eliminate up to 15,000 jobs, according to reports.
The Mail on Sunday has reported that the retailer is set to announce the major cull to roles across its meat, fish and delicatessen counters.
Tesco is considering an overhaul of in-store bakeries, using frozen instead of fresh dough, and replacing staff canteens in some stores with vending machines, industry sources told the newspaper.
The painful review comes after one of the toughest trading period on record when many retailers struggled to grow sales.
Closing the fresh-food counters would reduce the need for skilled staff and would affect the majority of Tesco's 732 larger stores, often branded as Tesco Extra.
Closing fresh food counters or scaling some back to open on fewer days each week could prove to be an unpopular move with customers, industry sources said.
The harsh cuts are part of Dave Lewis efforts to reduce costs by £1.5bn by 2020.
The Guardian reports that Tesco is also considering stripping out yet another layer of senior staff from its store management as part of its cost-saving plan.
A spokesman for Tesco said: "We're always looking at ways to run our business more simply and efficiently. Whenever we make changes in our business, colleagues are always the first to know."
Unions have been quick to criticise the retailer and have demanded meetings with Tesco over the reported job losses.
Unite and Usdaw, which represents shop workers, have said the plans are concerning and have called for clarification on the plans.
"Reports in the media about significant job cuts are distressing for Tesco staff and it is appalling that they should hear about the future of their jobs in this way," commented Pauline Foulkes, Usdaw national officer.
Morning update
Elsewhere, Ocado (OCDO) has entered talks with Marks & Spencer (MKS) to launch a £1bn food delivery service.
The planned deal, also initially reported by the Mail on Sunday, could see an end to Ocado's long-standing tie-up with Waitrose.
The discussions are the latest move by M&S chairman Archie Norman as he looks to turn around the £11 billion retail giant's fortunes amid ongoing cuts and plans to close 100 stores by 2022.
If the deal is successful, M&S would buy key distribution centres, delivery vans and lorries from the online food retailer.
Talks between top executives at the two companies have been conducted over the past few weeks, the weekend paper reported.
The Ocado brand has been intertwined with Waitrose for the past 20 years but the current supply deal between the two businesses is set to end in September 2020.
The two-businesses, which have had a reportedly "stormy relationship", are exported to part ways according to city analysts.
John Lewis Partnership, which controls Waitrose, no longer has any ownership of Ocado, which is separately quoted on the stock market.
The retail group was one of the earliest investors in Ocado but sold its holding for around £150m in 2011.
A tie-up with M&S is likely to results in the Ocado dropping Waitrose as a key grocery supplier, although the move will not leave Waitrose customers without a delivery option following the growth of Waitrose.com.
However, Waitrose shoppers would be 'up in arms' about the potential severing of ties, an industry source told the Mail.
A tie-up with M&S is not expected to affect a separate Ocado service agreement with Morrisons, which uses Morrisons branded vans.
The FTSE 100 has dived 0.4% to 6,780pts in early trading as it is impacted by the resurgent value of the pound.
Early risers this morning include Ocado Group (OCDO), up 3.7% to 981.6p, Carr's Group (CARR), up 3.7% to 171p, Purecircle Limited (PURE), up 3.1% to 248.1p, and Coca-Cola HBC (CCH), up 2.1% to 2,541p.
The early fallers include Stock Spirit Group (STCK), down 3.2% to 210p, British American tobacco (BAT), down 1.6% to 2,353p, and Imperial Brands (IMB), down 1.6% to 2,382p.
This week in the City
As Brexit uncertainty continues, Irish headquartered own label manufacturer Greencore (GNC) will update shareholders on its performance over the past three months in a trading update on Tuesday.
The same day will see household products supplier PZ Cussons (PZC) provide its own interim results announcement.
Domino's Pizza Group (DOM) will provide a fourth quarter update on Tuesday as it looks to highlight aggressive sales growth.
German-listed meal kit supplier HelloFresh is looking to match rival Blue Apron and highlight profitability in its full-year results for 2018.
On Wednesday, fast-food giant McDonald's will reveal its results for the past 12 months in an update. On the same day, US-based consumer giant Mondelez will also reveal its full-year results.
Thursday is a busy day for UK consumer firms, with the highlight Unilever's (ULVR) full-year results, as Alan Jope looks to put his stamp on its growth strategy.
Booze giant Diageo (DGE) will provide an interim results update on the same day.
Elsewhere, Dairy Crest (DCG) is another grocery supplier to announce a trading update on Wednesday, alongside soft drink manufacturer Britvic (BVIC).
In the US, Amazon will reveal its full-year results, as it finally reveals how well it performed in the run up to Christmas. Tobacco giant Altria, which recently heavily invested in fast-growing vaping brand Juul, will also show its figures for the year.
In economic news, the monthly GFK consumer confidence figures are released on Thursday.