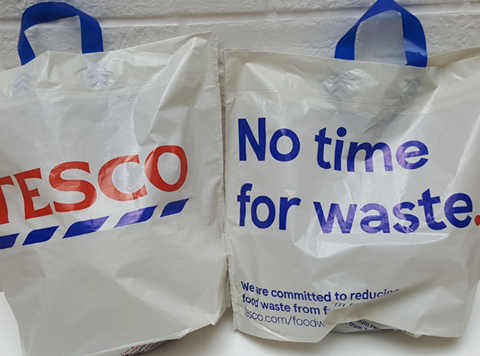 The Marine Conservation Society has expressed cautious support for Tesco's move to scrap 5p single-use plastic bags in favour of reusable Bags for Life.

The seas, shores and wildlife charity, which focuses on reducing plastic pollution, said it was "encouraged" by Tesco's switch to Bags for Life but expressed doubts about the 10p price point. The initiative is due to hit all Tesco stores this month after a 10-week trial in Tesco's Aberdeen, Dundee and Norwich branches.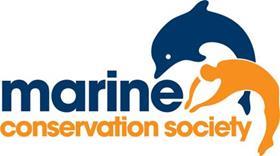 "Charging for bags has proved to significantly reduce the numbers of bags provided by retailers, clearly shown in figures across all four UK regions recently," said Dr Sue Kinsey, senior pollution officer at the MCS. "We welcome this move by Tesco to try and reduce bag usage further, and are encouraged that Tesco's brief trial appears to suggest a significant reduction will be achieved."

"We are concerned that the difference between a 5p and a 10p charge may not be sufficient to change buyer behaviour further, given the volume and longevity of the material used in a plastic bag for life. We keenly await the results of the change across the business to see if customers will be using their bags again and again."

She added: "Other retailers are likely to be awaiting the results of the scheme at Tesco and if it proves successful they may well follow - 10p might not be enough of an incentive to encourage people to reuse a bag time and time again."

Last year, Sainsbury's removed single-use carrier bags from its stores and replaced them with stronger reusable bags made from 100% recyclable material for a 5p charge, donating the profits to charity. In September, Lidl also stopped selling single-use carrier bags for a 9p resusable bag option, reduced to 5p in July.

However, other supermarkets have expressed a reluctance to follow suit.

Aldi, Iceland and M&S told The Grocer they have no plans to scrap their 5p single-use carrier bags.

Waitrose said it would continue to monitor the situation but was not convinced that replacing single-use carrier bags with bags for life would reduce the amount of plastic used overall, while Morrisons said it would listen to customers on the issue. Meanwhile, the Co-op said it was considering its approach, and added it was the only UK retailer to sell EN13432 compostable carrier bags in 400 stores.