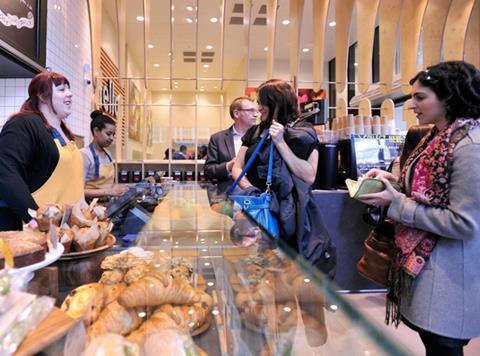 Harris + Hoole, the coffee chain part owned by Tesco, is to embark on a major expansion in the South East that will see it almost double its workforce to more than 1,000 staff.

Harris + Hoole currently employs about 550 people across its 30 stores, but plans to recruit a further 500.

The company would not reveal how many stores it planned to open, but the number of planned staff suggests it could almost double its estate.

"Harris + Hoole takes an opportunistic approach to expansion - when we see a site where we feel we can provide a really high-quality offer, we will go for it," a Harris + Hoole spokeswoman said.

New stores will open as standalone high street coffee shops and also within Tesco stores. New roles created will include baristas, shop managers, assistant managers, ­drivers and kitchen personnel.

"We have huge expansion plans and need shop managers who are keen to develop their skills and grow with us," the spokeswoman said.

She confirmed it was looking to open "a number of sites" this year.

Harris + Hoole is a key feature in Tesco's ongoing store revamp programme and its coffee shops are already in some of Tesco's new generation stores, including Tesco Extra in Watford.

The brand is seen as having a halo effect on the Tesco stores it is in. Last year, in a blog post, Tesco CEO Philip Clarke wrote: "Some people have asked why it's not branded Tesco. The Harris + Hoole brand is part of its value - its distinctiveness and appeal. It's the Tolleys' business, their brand. Our investment helps them to take it further."

Founded by Australian siblings Nick, Andrew and Laura Tolley, the chain made headlines last year when it was confirmed that Tesco was a major shareholder.