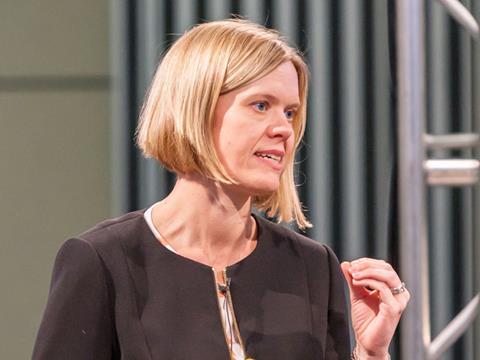 Tesco is trialling four new Express formats in order to make shopping easier for customers.

Speaking this week at the IGD Convenience Summit, Tracey Clements, MD for convenience and One Stop CEO, said the new stores would merchandise products to fit with shopper missions rather than by category.

Currently being trialled at eight Express stores, the new formats are neighbourhood simple supermarket; neighbourhood top-up supermarket; hybrid Express; and super on-the-move Express that "literally sells masses and masses of sandwiches" for lunch.

"Historically our Express stores have always been categorised as an 'on-the-move' store or a 'neighbourhood' store, and that was it," said Clements.

"So you're either always on the move or in your neighbourhood. But that's a categorisation that was done 15 years ago when things were different. So we had a look and said, 'do they really behave like that?'."

Basket analysis found stores had traded as an 'on-the-move' and 'neighbourhood' store at different periods throughout the day.

"But we hadn't designed them or laid them out or worked with the space to do that," added Clements.

"We will merchandise by mission, which has been a personal mission of mine for many years, and not by categories. Customers do not say, 'I will now go shop at the dairy section', and, 'I will now go shop at the cooked ham section'."

Clements added: "So we're pleased, they look great, they look amazing. We'll see how they do and get the reaction from customers. When they say 'you've finally put everything in the right place', you think we might've cracked it in some of these areas."

In 2014, Tesco opened two 'food to go' stores in London with 100 different sandwich options, aimed at attracting city workers.

But the sites closed just a year later, with Tesco saying customers had told them they preferred a wider range of products.