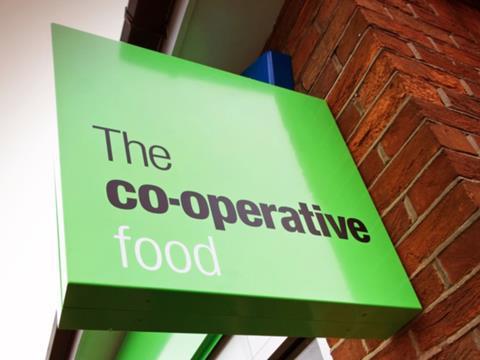 Members of The Co-operative Group have voted unanimously in favour of wholesale changes to the society's corporate governance.
At a "thoughtful and sombre" Special General Meeting held at The Co-op's Angel Square HQ in Manchester this afternoon, 100% of votes were cast in favour of a four-point resolution for reform based on the recent review by Lord Paul Myners.
"This is a highly significant moment for The Co-op Group and I am delighted that our members have made clear their commitment to far-reaching reform of our governance with this unanimous vote," said The Co-op Group chair Ursula Lidbetter.
Speaking to the press immediately after the vote, Lidbetter added that work on reform would start straight away, starting with a regional boards conference tomorrow and a group board meeting in 10 days' time. A timetable of action is expected to be drawn up by the end of May.
Interim CEO Richard Pennycook added that he hoped the 'one member one vote' principle that formed part of the four-point resolution would be actioned so that all members could attend next year's agm.
Lidbetter added: "There is a huge task ahead of us if we are to deliver the reforms necessary to restore that Group's reputation and return it to health, but the board will work hand-in-hand with our members to ensure that we seize the opportunity."
Speaking at the agm held before the sgm, in a nod to the formation of the society by the Rochdale Pioneers, Pennycook had urged those voting to be "the pioneers of Angel Square" by agreeing to reform.
"Looking back in years to come, when we have restored the pride of the movement and shown that there really is a better way to do business, you will be known as the Pioneers of Angel Square."
He also revealed that the society's banks had been closely watching developments.
"Regulators, banks, suppliers, landlords, colleagues, members and customers are all watching our every move," he said.
"Our syndicate of bank lenders are looking closely at everything we do, as is the pension regulator. To maintain their confidence in us we must demonstrate that we are taking clear and decisive action."
And he added: "The sorry state of affairs we have reached is that our banking syndicate now have considerable influence over what we can do. That hardly seems right for a member owned, democratic business like ours."
Its debts had incurred costs of around £100m in interest rates last year, he said.
"No business is sustainable with this amount of drain on its resources," Pennycook warned.
His warning was backed by Lidbetter who said: "Our bank lenders are awaiting the outcome of our governance deliberation with great interest. We may like to think that we can control our business but because of our level of debt, the banks have more say in what we can do than any of us. How tragic a situation is that?"
The four-point resolution agreed was:
The creation of a board of directors elected by members that is individually and collectively qualified to lead an organisation of the size and complexity of The Co-operative Group
The establishment of a structure that gives The Co-operative Group's members appropriate powers to hold the board properly to account for the performance of the business and adherence to co-operative values and principles
A move to the concept of "one member one vote" with appropriate representation for independent Co-operative societies
The inclusion of necessary provisions in the Rules of The Co-operative Group to protect against de-mutualisation