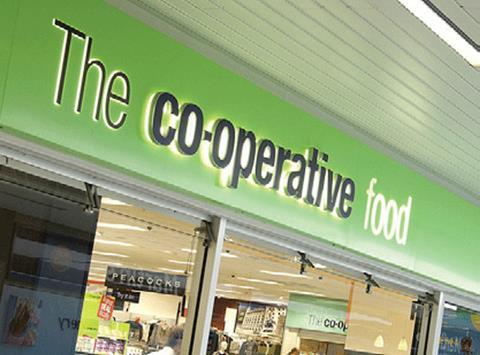 The Co-operative Group has revealed it is selling off its Co-operative Farms business and "exploring options" for the future of its pharmacy arm.
The move comes as the society's new management team continues to reorganise the business after it revealed last year it had a £1.5bn capital shortfall in its banking business.
Further reports today have suggested The Co-op Group could report a full-year loss of more than £2bn next month, compared to a £599m loss last year. It could also be planning to axe between 4,000 and 5,000 jobs by 2017.
In a short statement this morning, The Co-op Group confirmed: "As part of the wider strategic review of all of its businesses, The Co-operative Group has decided that its farms are non-core and has started a process that is expected to lead to a sale of the business.
"In addition, it is exploring options for the future of the pharmacy business; this could include the sale in whole or part of the business," it added.
The Co-operative Pharmacy reported sales of £379.3m, up 0.3% in the six months to 6 July and an operating profit of £14.3m, down from £16.1m due to government funding changes. It is the third-largest pharmacy chain in the UK, with 744 branches.
The Co-operative Farms has been in operation since 1896. It grows a variety of cereals, including wheat for Co-op packet flour, as well as fruit and vegetables such as potatoes, cider apples and peas. It also owns four packhouses – at Camoustie, Longforgan, Highland Court and Langley Brook.
In its annual report 2012, published in March 2013, The Co-op said its Farms business "suffered from poor weather and low yields across several crops, depressing operating margins".
Earlier this week, The Co-op revealed it had received an "overwhelming" response to its Have Your Say survey launched last week to find out from staff, members and shoppers how it should operate in the future.