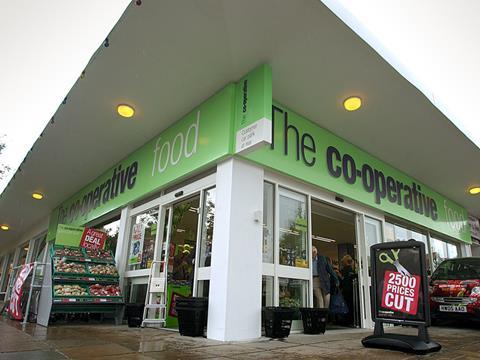 Former Labour MP Hazel Blears is vying to become a member nominated director of The Co-operative Group.
The society is looking to elect three member directors as part of its corporate governance reforms and new-look board.
Blears was elected a Labour MP in 1997 and last year revealed she was standing down at this year's general election.
In a message on The Co-op's website, Blears said: "I have been a Co-operative Group member for over 20 years. I have shopped and banked with The Co-op throughout that time and Co-op values have shaped my personal and working life.
"I have many of the necessary skills to bring to the board to help us manage this period of change and reconstruction. I have managed large budgets, delivered major projects, led and motivated large groups of people and worked with others to achieve positive change. Most importantly I am passionate about co-operating," she added.
Also standing for election are Ruth Spellman, chief executive of the Workers' Educational Association, and Paul Chandler, former CEO of Traidcraft. Their election will be put to a vote at the society's agm next month.
The Co-op Group this morning also revealed the 13 motions for its agm, including motions on whether the society should continue to make political donations to The Co-operative and Labour parties.
The society said it members should decide whether it should donate to political parties. The motion therefore has three questions: Should the society make any donations to political parties? Should the society only make donations to the Co-operative Party? Should the society make donations across a range of political parties?
A separate member motion calls on the society "To approve political expenditures, not to exceed £1 million per annum that support the objectives of the co-operative movement."