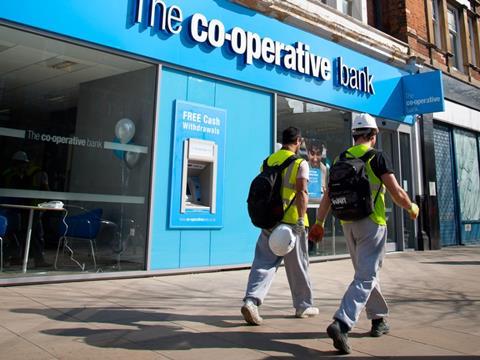 As the Financial Conduct Authority's investigation into the £263m overstatement of profits at Tesco gets underway, an inquiry into the dealings of another retailer concluded today.
This morning, the Treasury Select Committee released its report on The Co-operative Bank's failed takeover of 632 Lloyd's Bank branches. Then fully-owned by The Co-operative Group, the deal was dubbed Project Verde and collapsed in April 2013 shortly before a £1.5bn capital shortfall was discovered in The Co-op Bank's accounts.
The fallout led to a torrid 18 months for the society, involving everything from the launch of seven investigations and a complete overhaul of corporate governance, to boardroom leaks and the exposé of the after-hours antics of its former chairman the Reverend Paul Flowers.
The Treasury Select Committee's inquiry was one of the seven investigations launched, in June 2013. Its findings today pull no punches and will make uncomfortable reading for many involved.
"Each of the backstops—Co-op Bank itself, KPMG as its auditor, and the FSA as its regulator — failed to uncover the bank's capital shortfall until it was too late," chairman Andrew Tyrie MP concludes.
Though "each had a hand in this sorry tale", Tyrie says, "the former management of Co-op Bank bears primary responsibility for the calamity that has befallen it".
The Co-op Bank's governance structure up to the middle of 2013 was "entirely inadequate for a bank of any size; it is shocking that it was in place in an institution that came so close to becoming a major new challenger bank", it says.
Flowers is particularly criticised. "The deficient composition of Co-op Bank's governance was embodied in Paul Flowers, who lacked any of the requisite financial services experience to act as Chairman of a bank," the report states.
Flowers gave evidence at the Treasury Select Committee inquiry last November. During that hearing he failed to answer a number of questions about the Bank's finances.
The report concludes "an effective bank chairman should usually possess a good deal of experience of financial services. He or she should be at least capable of understanding financial issues.
"Mr Flowers lacked both the desirable experience and the minimum essential skills. He should not have put himself forward for the role. Co-op should not have selected him. The regulator should not have permitted his appointment."
And Tyrie goes on to say: "The structure and composition of Co-op Bank's board was an accident waiting to happen and badly let down Co-op members and customers. Co-op Bank's governance structure was not fit for purpose for any bank, let alone one bidding to become a major challenger in the UK market."
The Co-op Bank is now only 20% owned by The Co-op Group following a sell-off last year, and since then the Co-op Group has also overhauled its corporate governance.
It has learnt a lot, but still faces, as CEO Richard Pennycook said in September, "at least a three-year rebuild phase and further two-year renewal phase". There's also some investigations yet to conclude - by the Financial Reporting Council and an independent inquiry commissioned by the Treasury.
The Co-op Bank, meanwhile, is also reengineering itself. Now owned by investors including US hedge funds Aurelius and Silver Point, it reported half-year losses of £75.8m in August, and earlier this month launched an advertising campaign to push its ethical reputation.
Though investigations like the Treasury Select Committees allow companies to dissect what went wrong, their conclusion also marks another step towards getting back on track.
After all, it's not about finger-pointing - it's about making sure it doesn't happen again.