How does British dairy measure up against its global competitors? Four international dairy experts give their verdict on the strengths, weaknesses, challenges and opportunities for the UK dairy sector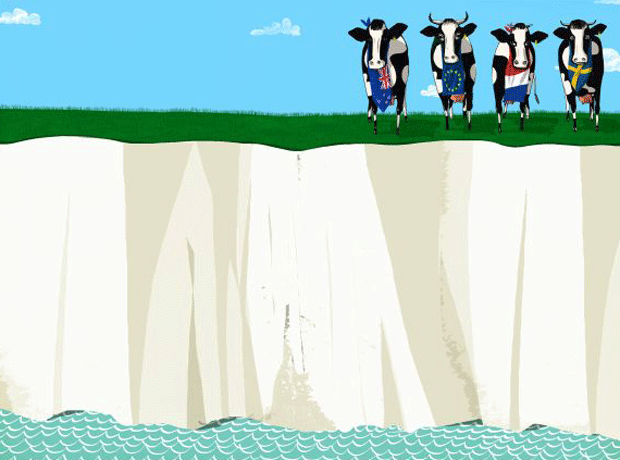 When you think of UK dairy, what is the first thing that comes into your head?
Kevin Bellamy (KB): The consolidated retail environment, and heavy dominance of the liquid milk sector. Half of all milk produced in the UK goes into processed liquid milk, which is a much higher percentage than other EU states. Liquid milk processors around the world have increasingly struggled with rising costs of raw milk and downward pressure on retail prices. In the UK, with its heavy focus on liquid milk, this has led to visible supply chain tensions.
John Luxton (JL): A domestic-focused sector is what first springs to my mind. In New Zealand, over 95% of our dairy products are exported. We are the largest dairy exporter in the world, so I guess that's the perspective I take on the industry.
Philippe Illig (PI): I think that it is an exciting industry. Milk has always been an essential household item, but the way it is consumed is evolving. Standard chilled milk will always have its place, but we are now seeing the market evolve, with new product development focused on broadening its usage.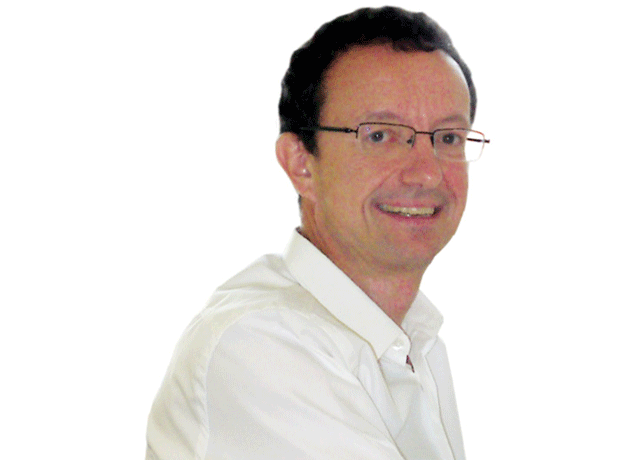 Which UK dairy products do you think are truly world-leading?
JL: Cheddar and Stilton, because they are such iconic, high-quality dairy products, known around the world. Their history and heritage shine through, and it's reflected in the values they represent to customers.
KB: The UK has a reputation for great cheese, in particular Cheddar (but also regional cheese such as Stilton), although trade outside the UK remains very small.
PI: Lactofree is a good example of a great UK-branded dairy product. It has educated consumers on lactose intolerance, with a strong innovative marketing campaign, and at the same time expanded its range across a number of dairy categories including cream, cheese, ice cream, spread and yoghurts.

What are the key challenges faced by the UK dairy industry?
JL: The Common Agricultural Policy. It has presented a significant impediment to efficient producers both in the EU and globally. It has reduced EU farmers' focus on international competitiveness, and this has come at a cost. Farmers in other countries such as New Zealand have had a greater focus on efficiency and competitiveness and are well-positioned to pursue global opportunities as a result of this.
KB: While participating and collaborating in many international associations and attracting significant inward investment in recent years, the UK industry could still be characterised as insular. At a time of rapid change, wider engagement on how others are taking advantage of the global boom in dairy and overcoming problems can only help it.

Where do the key opportunities lie for the UK dairy industry?
KB: In companies growing their share of the domestic market in terms of value and thereby redressing the balance of dairy exports versus dairy imports. While demand is growing in the global markets, it would make little sense for the UK to export commodities and import even more added-value products for UK consumers.
PI: Within Europe, we're seeing a significant amount of innovation within liquid dairy, particularly focused on added-value dairy products. This is reflected in the UK with flavoured milk products such as Fuel (a breakfast replacement product) and more mainstream protein products such as Wing-Co (produced by Arla). We expect this to broaden to more functional products and dairy juice blends in future.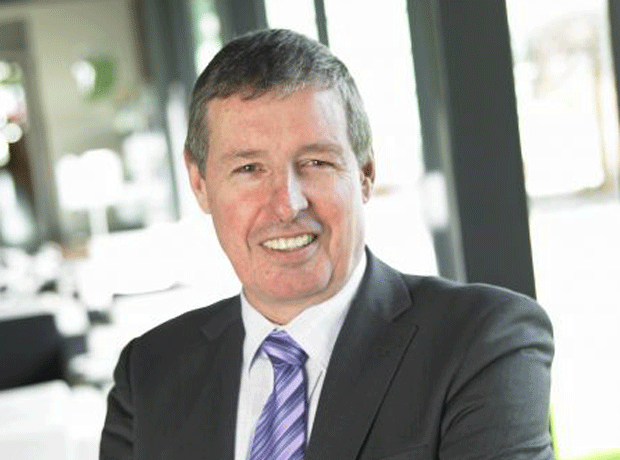 What should be the UK dairy industry's top priority for the future?
JL: The UK needs investment to drive efficiencies and innovation. In New Zealand, we invest around NZ$60m (£30m) every year in research & development, from a combination of farmers' money and government funds. The UK will also need to review farm structure and, particularly, economies of scale.
KB: The UK needs to arrive at a solution for the problems impacting its liquid milk supply chain. Those problems are not unique to the UK - the US and Australia have had similar problems recently - but with more than 50% of UK-produced milk servicing this market (in the rest of Europe it's between 20% and 25%), liquid milk has a huge influence over the UK industry's structure.
PI: Innovation and differentiation are vital to grow the market. The rise of on-the-go consumption and the need for indulgent eating and drinking are providing new opportunities for the dairy industry to extend its reach. Examples include added-value and flavoured milk products, as well as drinks that cater for on-the-go breakfast consumption and iced coffee.

What impact do you think the new Common Agricultural Policy and the ending of milk quotas will have on the UK dairy industry?
KB: The UK hasn't produced more milk than its EU quota allows since 2003/04, and subsequently the gap between production and quota has increased, so quota abolition will have little or no impact on the UK. A point often argued is that the UK will come under more pressure from imports, particularly from Ireland. While I do not see this as a major threat to the UK, it would certainly be invited if UK production continued to decline or supply chains became less competitive.
PI: UK consumers and retailers value provenance, which means that within retail, demand for British milk - as opposed to imported - should continue when milk quotas end and markets are opened up. However, in areas where provenance is not as visible, such as foodservice, imports from other markets may increase.
BM: The UK is the third-largest milk-producing member state of the EU, representing more than 9% of total milk production. The end of milk quotas is not expected to represent a major change for the UK dairy sector, as milk production has been structurally below quota in the last seven quota years, with an undersupply of around 10% in the most recent years. All the improvements brought to the CAP by the recent reform will benefit the UK dairy sector.

Do you think there will be more or less foreign investment flowing into the UK in the future? Where will investment flow from?
KB: The UK is an attractive market for foreign investment. However, the level of future investment may depend on the currency risk and the ease of movement of product to and from other geographically local markets in the EU. In this respect, the current debate around the UK's future relationship with the EU is central.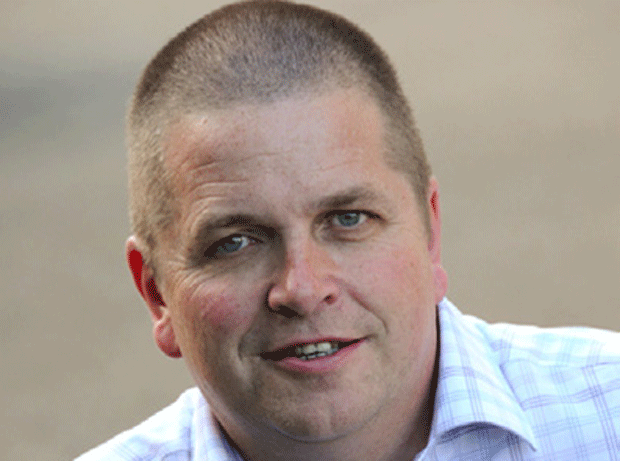 Which countries have the best reputation for dairy, and what impresses you about them and their companies?
JL: France has contributed to dairy's integration within diets and culture, through products such as cheese and yoghurts and the activities of French companies with a global reach, such as Danone and Lactalis. Switzerland is the home of the world's largest food company, Nestlé, the inventor of infant formula. New Zealand has a formidable reputation for dairy ingredient innovation and quality. The Netherlands has contributed Gouda and Edam to the global cheese plate and is home to the world's second-largest dairy co-operative, Friesland Campina. It also has some of the highest per capita dairy consumption. The US is a pioneer in large-scale dairy farming and has both a large home market and growing presence in global dairy markets.
PI: China's biggest dairy companies have been very strong in segmenting their target audience when it comes to their offer For example, Yili's QQ Star white milk was developed with a 'triple-protection system' formula, which aims to help young children with nutritional, physical and intelligence development.
Mexico's largest dairy, Lala, has developed a range of functional SKUs to capitalise on growing consumer demand for personalised nutrition. They include 'low-cost milk', 'milk for the whole family', low-fat milk products and lactose-free milk products.
Meanwhile in the US, consumers are moving towards higher-value products such as flavoured milk, drinking yoghurt and traditional cultured milk. These provide indulgence and variety to the consumer, and higher margins to the producers. We expect such trends to follow in the UK.
KB: If best reputation is defined by recognition as a global exporter, then perhaps countries such as New Zealand and the Netherlands come to the fore - but we shouldn't define reputation by exports alone. High production, product safety, innovation, profitability and market growth might be good measures that in turn lead to a good reputation, in which case the US, France and Germany would also be candidates.

Why is the UK not one of your top picks?
JL: The UK's focus seems to be very much the domestic market, with 50% of the milk being consumed as liquid milk. I think the others are more international in their focus.
KB: Although the UK is responsible for 2.3% of global milk production, it is not self-sufficient in milk and therefore does not need to be involved in global markets. With declines in milk supply in recent years, British players will struggle to maintain domestic market share. This seems unlikely to change, and in a supply-constrained global sector it is the net exporters that will be the key focus.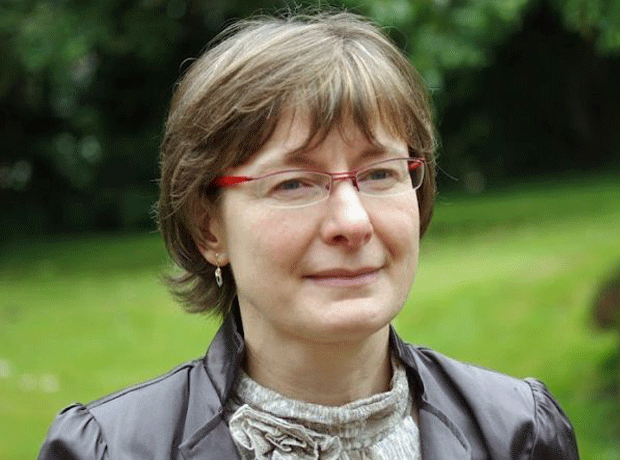 How could the UK dairy industry improve its image around the world?
KB: The UK is already well represented in international forums and is seen as a leader in issues such as research, sustainability and nutrition. As we have seen in recent years, the UK's strong consumer base makes it an attractive destination for inward investment by international companies.
JL: The best way to lift the image I think is by getting new investment and exporting value-added products. At the moment, I don't think UK products have a strong international image at all.

If the UK were to become more export-focused, which of its dairy products would have most potential?
KB: It only makes sense to export high-value products - which make better margins - than growing market share in the home market, so premium cheeses would mainly hold the most potential. But as the value of whey proteins and lactose continue to rise, the bi-products of cheese will also hold potential for export.
PI: The milk demands of a growing urbanised population in South East Asia are going to far exceed their countries' ability to match them. This means that plain white liquid milk has a significant opportunity for export to this particular region.
JL: I'd say exporting fresh milk to Europe holds the most potential, coupled with cheeses and UHT products further afield, as well as powders.