On the surface, all is well with the British love affair with Cheddar: total Cheddar sales have once again grown over the past 12 months, rising by 1.8% in value to £1.5 billion, and 1.2% in volume to 229,125 tonnes [Kantar Worldpanel 52 w/e 9 June 2013].
But scratch the surface, and all is not quite what it seems. Although total sales have continued to grow as consumers find new uses for Cheddar, there are considerable differences in how well different Cheddar formats and variants have performed.
The classic Cheddar block – the bedrock of the category, accounting for the vast majority of sales – is in decline, with sales falling by 0.2% year on year to £1.3 billion, while sales of grated are up 17.4% to £130.6m and sliced is up by 15% to £60.1m. It's a similar story on volume: block is down 1.1% (to 197,981 tonnes), compared with increases of 17.4% (to 22,409 tonnes) and 19.1% (to 8,471 tonnes) for grated and sliced, respectively.
Grated and sliced were two of the earliest ways in which the pre-packed Cheddar suppliers added value to the category, but with block in decline, what does the future hold for sales? And what are suppliers and retailers doing to add fresh growth and ensure they maintain the category's sales momentum?
"If the category can persuade even more shoppers to add sliced and grated products to their 'Cheddar repertoire', then there are real opportunities"

Mark Cloudy
The decline in block Cheddar is not a new trend for 2013 (block sales have been falling since at least 2011), and there is little sign of a turnaround. Instead, suppliers are increasingly banking on sliced and grated formats to keep total Cheddar sales looking healthy. Collier's Cheddar, for example, which already has a grated variant, plans to launch a sliced format later this year, and Arla plans to extend its new Anchor Cheddar into grated and sliced next year.
Retailers are supportive of the growth of sliced and grated, and believe there's plenty of room for growth in future. "If the category can persuade even more shoppers to add sliced and grated products to their 'Cheddar repertoire', then there are real opportunities," says Mark Cloudy, The Co-operative's category buyer for cheese.
Block's downfall is partially down to cannibalisation through the rise of sliced and grated, but there are other factors at play, says Alastair Jackson, sales and marketing director at Irish dairy Board-owned Adams Foods.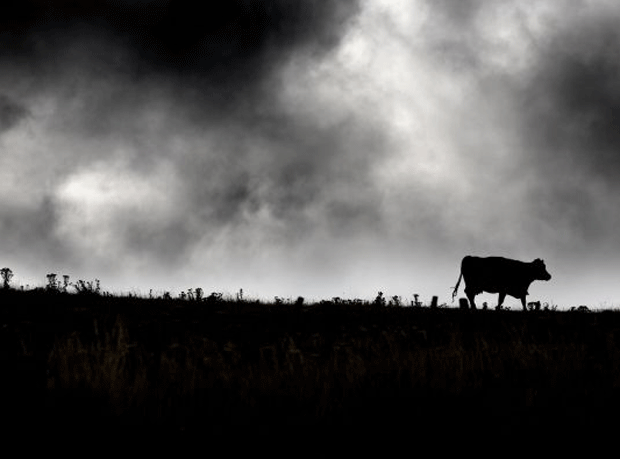 Read this
The impact of lower UK milk supply has so far had a limited impact on Cheddar retail prices. But not for much longer…
The brands downsized pack weights in 2011 and retailers followed with own label last year, and the effect of that is now starting to show in the volume and value data. But it doesn't mean consumers are buying less Cheddar, says Jackson. "The number of trips that consumers are making and the number of units they're buying is the same."
And despite its continued, marginal decline, Cheddar suppliers and retailers are united in their belief that the format has by no means had its day. "Block Cheddar tends to last longer than sliced and grated formats and has a wide range of usage occasions, from cooking through to lunchboxes and cheeseboards, so will always have a big role to play in the category," says Kate Richards, senior brand manager at Arla Foods.
Experts also point out there are limits to the growth of sliced Cheddar in the category. Richard Clothier, MD of Wyke Farms, for example, highlights that slicing is not suited to some Cheddar styles. "Good vintages and Extra Mature will not run through slicing machines," he says. And David Young, marketing director at First milk, adds that sliced and grated formats do not appeal to all demographics. "Promotional activity on block is relatively high versus sliced and grated, and that will continue to attract shoppers who are on a budget and would rather purchase one item, instead of two or three."
What's the future for medium Cheddar?
By contrast, there are considerable question marks hanging over one of category's maturity profiles – the medium Cheddar.
Cloudy at the Co-operative goes so far as to call into question its future role in the category. "Over the last few years, we have seen mature and extra-mature Cheddar increase in share as customers now prefer stronger taste profiles, and parents buy mild Cheddar for the kids," he says.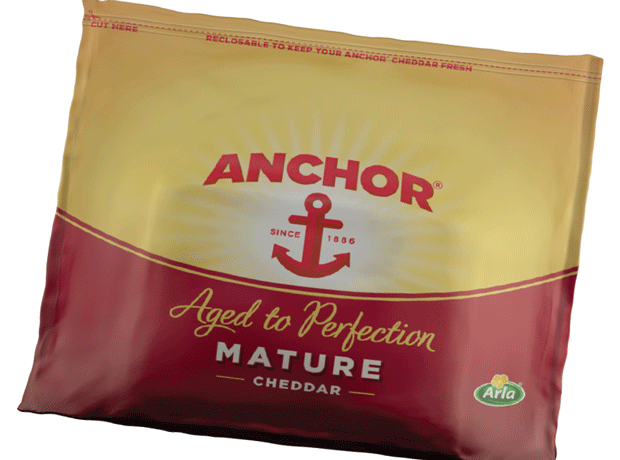 Meanwhile, Richards and Clothier both highlight the strong growth of extra mature and vintage in the category over the past year. "This shows changing tastes, more sophisticated palates and more central usage occasions," says Clothier.
For now, though, brands are still churning out medium Cheddar. Arla – which relaunched Anchor Cheddar in April after four years of being off shelves in the UK – included a medium Cheddar in its range, and Graham's the Family Dairy – which extended its dairy range into Cheddar in June – has also included a medium variant.
Health
Fuelling the demand for mature and extra mature Cheddars is the growth in lower-fat products, which typically come in mature and extra mature flavours. For example, over the past year, sales of Pilgrims Choice Lighter Mature and Lighter Extra Mature, launched in 2010, have grown by 37%, to £5.8m and by 210%, to £2.7m, respectively [Nielsen MAT 21 July 2013]. "We've done quite a good job from almost nowhere on healthy," says Jackson.
Dairy Crest's more established Cathedral City Mature Lighter, meanwhile, has grown by 34.6%, to £36.4m [Nielsen 52 w/e 22 June 2013], and in June this year, Somerset cheesemaker Cricketer Farm launched Cheeky Cow – a mature cheese that contains 50% less fat than standard Cheddar – into 70 Tesco stores across the South West as well as some Spar stores. It plans to increase distribution through Tesco in the autumn.
Read this
Mark Allen on why Dairy Crest is more a predator than a prey
In the wake of consolidation, has Dairy Crest been shaping up for a potential takeover? CEO Mark Allen would rather talk acquisitions
Playing to the health agenda in one way in which retailers can add value to the Cheddar category and ensure growth rates stay up. But that's not all: Dairy Crest believes value could be added to the category by better-signposting the 'good, better, best' tiering of the category to consumers and to differentiate the different Cheddars available.
Having firmly established Cathedral City overs the years as within the 'better' tier, earlier this year it rebranded its Davidstow range with darker, more premium looking packaging, to enhance its 'best' positioning, says Laura Downey, head of marketing for cheese. "Davidstow has a really clear role in the category. If you think of good, better, best, Davidstow is the best."
Tiering is also something The Co-operative has focused on over the past 12 months – to its benefit. Previously, it merchandised its top-tier Truly Irresistible Cheddars with standard Cheddars, but earlier this year it moved all of its Truly Irresistible cheeses to be merchandised together. "Since then, we have seen a significant improvement in performance," says Cloudy. It also moved its own-label 'named creamery' Cheddar lines back into its Truly Irresistible brand, "to create a product tiering that is in line with the rest of the category," he adds.
Read more
Improvements to retailers' own label lines, such as those made by The Co-operative, have boosted the performance of own label against branded over the past year.
Of the big four, Morrisons has done especially well, recording a 6.3% value uplift over the past 12 months, (reversing a 0.7% decline the year before), with volumes up by 11.5%. Morrisons' performance has been helped by its decision to overhaul its pre-packed cheese fixture in September 2012, rolling out a new layout, signage, ranging and packaging as well as the introduction of a flavour scale – already in use on its delis – to guide consumers.
Outside of the big four, Lidl and M&S, respectively, have performed strongly, with M&S citing the introduction of Simply M&S cheese as a key improvement to its offer. "The launch of Simply M&S cheese has helped ensure we remain competitive in the marketplace," says dairy buyer Andrew Demsey. It also introduced a year-round three-year-old 'Cornish Cruncher' extra mature Cheddar following "a very successful Christmas period for this new line," he adds.
As retailers improve their offers, existing brands expand their offers and new brands enter the fray, the growth of Cheddar shows no sign of letting up.
The shape of the future category, however, is harder to predict, but a stronger-tasting, healthier and more convenience-focused category is certainly on the cards.