How can dairy farmer and suppliers win the nutritional and welfare arguments when they face online channels giving anti-dairy lobbyists such firepower? Our experts tackle dairy's challenges
Our panellists
Andrew McInnes


Managing director, Müller Milk & Ingredients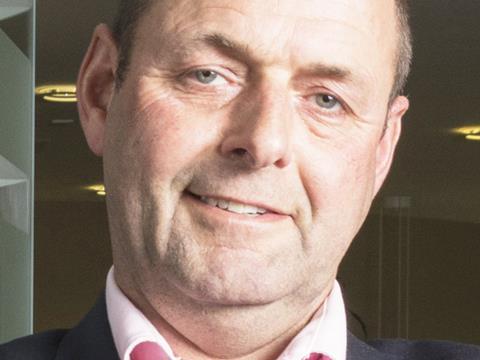 Michael Oakes
Chairman, NFU Dairy Board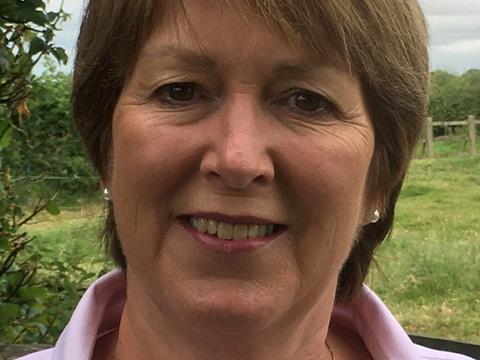 Liz Sutton
PTF chair and Delamere Dairy founder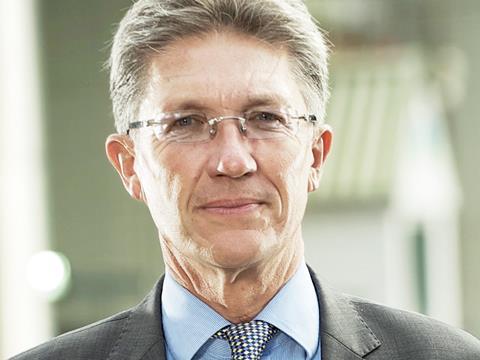 Neil Kennedy
Chairman, Crediton Dairy
We've been seeing an increase in attacks on dairy recently. Why do you think that is?
NK In the 24/7 online and social media world we live in it's all too easy for pressure groups to achieve a share of voice that's disproportionate to their size, importance and veracity. The anti-dairy lobby has been adept at exploiting this and have associated their narrow agenda with a range of genuine wider societal concerns around health, the environment and animal welfare.

AM Dairy is a 'hero' food. It's packed with nutrients that benefit us at every stage of our lives. Unfortunately, we are making it too easy for those who don't agree. We need to be more cohesive and agile as an industry to challenge the many myths and misconceptions out there.

LS It certainly isn't because of any regressive changes in the dairy industry itself. Animal welfare and production standards are arguably higher than they have ever been. Part of the explanation may lie in a more general anti-globalisation movement fuelled by social media, which makes it very easy to conduct negative campaigns.

MO It looks like they've organised themselves to work under one voice and message. They've also managed to get a number of celebrities on side as well as major newspapers. Unfortunately their messaging is extremely sensationalist and negative and bears no resemblance to what happens on UK dairy farms.


Has the industry response been sufficient? What can it do to fight back?
NK In truth, no. All too often we have been on the back foot responding to the anti-dairy lobby rather than promoting our own positive agenda for dairy. We have a great story to tell around nutrition, on-farm standards and the positive impact of dairy farming on our countryside. We need to up our game in communicating these positives to consumers in a relevant and more engaging way.

AM I see lots of organisations representing different parts of the dairy industry battling it out for share of voice. It's unnecessarily confusing for our audience and we must do better to win the arguments and cut through the noise. If we can channel the pride I see every day in farmers and people who work in all parts of manufacturing businesses, I think we are unbeatable.

LS The industry must respond by continuing to accentuate the positives of dairy, particularly as part of a healthy balanced diet. We need to be more effective in putting across our own messages using channels that hit the right audiences.

MO Unfortunately bad news sells, and within the industry we really struggle to get positive messages into the media, as they're rarely sensational enough.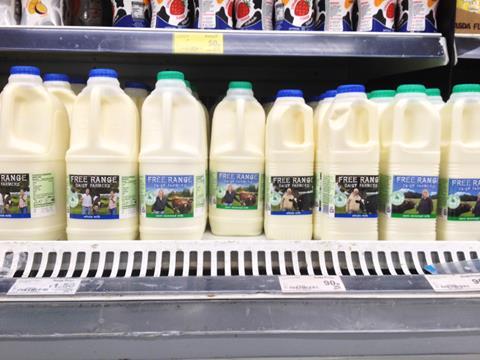 Is free-range the answer to animal welfare concerns around milk?

NK The development of free-range provides a further choice to consumers and as such should be welcomed. However, it shouldn't be seen as an acceptance by the industry that other dairy farming models are somehow less satisfactory when it comes to animal health and welfare.

LS Animal welfare is about the quality of the management within the farming system and not about the farming system itself. But without adequate information it is much easier for the consumer to engage with concepts such as free-range, organic, pasture-fed. It's important the public are on board with and properly informed about the quality of all production methods.

MO Free-range provides more variety in the dairy aisles but shouldn't be confused with providing better animal welfare. There is no scientific proof that animal welfare is better or worse in housed or grazed systems. It's the quality of stockmanship and care that matters.


How serious is the threat from dairy alternatives? What should the industry be doing about it?
NK Clearly the rapid growth in dairy alternatives has to be taken seriously. We should learn lessons from them in terms of improving our marketing, communications and new product development. In particular, we need to win the nutritional argument. Dairy alternatives have added vitamins and calcium to give the impression that they are as nutritious as milk. This is far from the truth, in particular when it comes to protein, of which most are virtually devoid.

LS Alternatives to dairy are clearly a growing part of the market. But provided that they are properly labelled to avoid confusion, the extension of choice does not necessarily represent a threat and may help to grow the market as a whole. It is up to our sector to champion the benefits of our products.

MO We need to look at concrete facts: 98% of UK consumers drink milk and 95% consume cheese. I'm not saying we ignore the threat of alternatives but we must be proud that cows milk sales remain so high.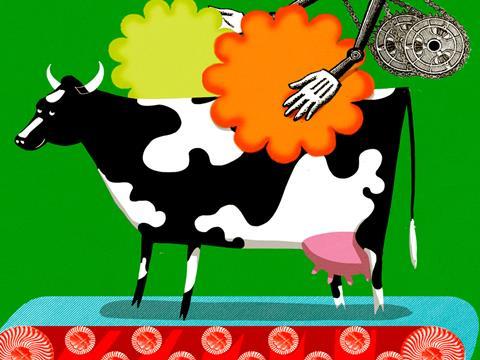 Does the anti-dairy lobby make any valid points about welfare?
NK In my experience dairy farmers care hugely about their cows, not least because they understand that good health and welfare are essential to good milk production. The UK has some of the highest animal health and welfare standards of any nation and is audited more than ever. However, we perhaps don't communicate this as effectively as we should.
AM I've never worked in an industry with so much passion and commitment for progress and getting it right. If there is bad practice, it is right that it is rooted out, but we should also recognise and leverage the good welfare practice that is the hallmark of our industry.
LS There are always examples and instances of poor practice that can be seized upon by both sides of the argument. But people need to realise that the dairy industry's most valuable asset is the livestock that produce the milk.
MO The activists are becoming more and more militant and radical - we've seen farms being broken into, covert filming and the regular use of drones. They choose to use photographs and videos from overseas, and ones that may be set up to create drama. Clearly we can't and won't condone bad welfare on any farm, but some of the claims made by the anti-dairy lobby are completely untrue. They play on the lack of knowledge about dairy farming by consumers.
Are dairy alternative brands abusing words like 'milk' and 'cheese'? Should these terms be better protected?
NK Absolutely, they have done a very good job in cloaking themselves in the hard won, positive image and attributes of dairy. But let's be clear about this - they aren't dairy and should not be allowed to position themselves as such in the market. Almond extract plus water, added sugar and flavourings is no more milk than flavoured Quorn is steak!

LS It is essential that consumers are not misled by the way foods are labelled or advertised. 'Milk' and 'cheese' have a long established history in custom and law in the UK and in current EU legislation. We need to do all we can to maintain this protection, including in future export markets.

MO The European Court of Justice's ruling that the use of the terms 'milk', 'cream', 'butter', 'cheese' and 'yoghurt' should only be used with mammalian milk was warmly welcomed by the National Farmers' Union as a win for common sense. Unfortunately we are continuing to see retailers and manufacturers sell mislabelled products, and foodservice continues to allow consumers to choose 'soya milk' to put in their coffee.


How can dairy better engage with younger generations to ensure future growth?

NK We need to be more relevant in what we communicate and how we communicate. We need to communicate with younger generations in their space (online and on social media) and in their language, and we need to develop new, exciting and relevant dairy products

AM We are investing significantly to make a new generation of products to drive growth across the dairy category and have identified the potential for £700m of category growth by 2020.

LS Innovation must be the key: in both product innovation, and innovation in the way in which we market dairy. Many younger consumers do not always see the relevance of dairy at the moment.

MO We had a great recent opportunity to better promote milk and dairy products under the new EU School Milk and Fruit Scheme, which would have offered subsidised milk schemes. For simplicity and with Brexit now a reality, Defra chose to continue with the current scheme, so the National Farmers' Union is working with industry stakeholders to ensure the post-Brexit school milk scheme delivers for schoolchildren and the industry.
Can the UK learn anything from other global markets on these issues?
NK Many European countries (Ireland and France in particular) have created a much better link between urban consumers and rural farmers. Their consumers seem better informed and as a result more enthusiastic, empathetic and supportive of the dairy industry.

LS We need to re-set our dairy industry, as New Zealand did, with a dairy strategy and core values such as: realising our strengths - like NZ we have a green, pleasant and watery land perfect for dairy; reducing our reliance on our home market; and being creative by reinventing product to pick up new generations of consumers.

MO We don't need to look too far. Across the Irish Sea the dairy industry is organised with all working collectively for the one goal - growth in dairy output and opening of new markets. That said, our industry is quite different to Ireland and many of our other traditional competitors in that we are so reliant on our home market. What we do have in the UK is a trusted and independent assurance scheme in Red Tractor Farm Assurance. There is so much more that we should be doing collectively to promote the Red Tractor in home and export markets.
A communication expert's view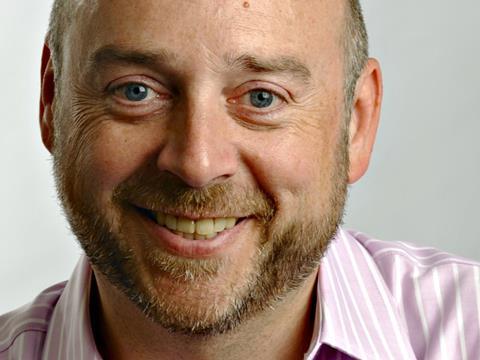 Jonathan Hemus
Managing director of Insignia, a specialist crisis management consultancy
How could the dairy industry better defend itself? What is the best way to counter negative press?
It all begins with putting yourself in the shoes of your critics. Simply ignoring or arguing with them is guaranteed to make things worse. Instead, the dairy industry must listen to their perceptions and concerns and agree an industry-wide issues management response. My experience suggests that this response will require a combination of real changes to existing practices and carefully planned communication to influence the views of stakeholders. One without the other is unlikely to be enough.
How should the dairy brands/the industry respond to the growth in dairy alternatives like coconut and soy milks?
Avoid attacking the 'newcomers' at all costs: it will only fuel greater resentment and criticism of traditional dairy products. Focus instead on communicating the unique benefits of your own products and what makes them special. Keep innovating to make sure real dairy products remain relevant, and perhaps even consider diversifying into plant-based milks to benefit from increased consumption of these products and balance the risk of consumers gradually shifting away from traditional dairy products.
What should the British dairy industry be doing to make itself more attractive to younger generations?
Traditional dairy products are competing with an array of new and 'sexy' brands for the attention of younger consumers. To succeed in this context means dairy products must be presented in a contemporary, engaging manner. Social media campaigns featuring individuals to whom young people can relate is likely to be part of the solution, as are opportunities to experience products (through video or in real life). Simply telling them about the benefits of dairy will not work.
Are there any lessons the dairy industry could learn from other industries - food or otherwise - on how to deal with this sort of negative press?
Remaining relevant is about spotting changes on the horizon and adapting before it's too late. Car manufacturers are developing electric cars to meet new environmental requirements, and the mobile phone industry has so successfully communicated the benefits of its handsets that fears over the health risks of phone masts are now almost unheard of. The dairy industry must communicate the benefits of its products (and the responsibility of its practices) if it is to continue to prosper.