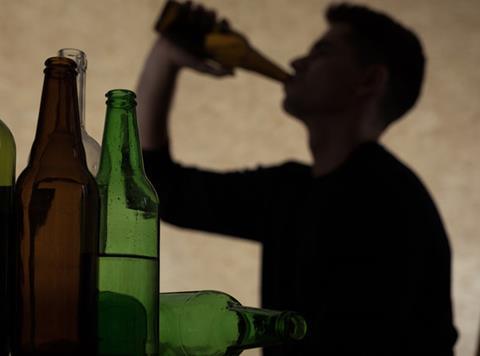 It's nearly over. Dry January, I mean. In fact, yesterday was dubbed 'Sozzled Sunday' by one newspaper – a reference to the fact that many shoppers were expected to be out yesterday stocking up on booze (14% of sales for the entire month at Sainsbury's were apparently made on the 31st last year).
You could almost hear the audible sigh of relief as Sainsbury's brand director Judith Batchelar declared: "With four weeks of good habits under our belts already, it's no wonder Britons are keen to treat themselves this weekend. Even if it does mean breaking those Dry January pledges with a few days to go."
But what if shoppers choose to keep off the sauce? This writer has stayed dry for January and is looking at staying 'on the wagon' for a sustained period of time, mainly for health and financial reasons and the fact that drinking (to excess) simply bores me these days. To maintain any kind of sobriety I feel it's better to knock it on the head altogether.
So it is with interest that I share with you new research commissioned by British soft drinks company Cawston Press.
The Cawston survey discovered that nearly a fifth (18%) of the UK population has tried to cut down their alcohol intake in January over the last five years.
And of those who did stop altogether in January, the top four reasons cited for making the commitment include:
1. Health benefits, including weight loss – 63%
2. Personal challenge – 26%
3. Because they drank too much over Christmas – 24%
4. Because alcohol is too expensive – 17%
But the most interesting statistic (to me) is that 42% of UK adults who reduce their alcohol consumption for January claim they do not resume their previous levels of drinking.
For adult soft drinks manufacturers (and the Chief Medical Officer), this has to be encouraging news. But new year resolutions are notoriously hard to live up to and most of us (including me) will probably start drinking again at some point. So what's to stop up. One of the main issues - one the drinks industry as a whole can do more to address - is a lack of high-quality, healthy alternatives to support their efforts.
The survey revealed that the most popular alternative to alcohol for those taking part in Dry January is water (56%), which matches my own experience. At home it's perhaps easier to find a substitute – thank you Fever-Tree Ginger Beer! However, going to a pub, which I have done on several occasions this month, is more tricky.
"Customers are telling us they are bored of the poor and sickly sweet choices they often find. Palates are changing and just as customers have sought better quality food, beer and wine, they are now expecting better ingredients and more interesting soft drinks," says Steve Kearns, managing director of Cawston Press.
"Old drinking habits are changing as a result of health initiatives such as Dry January. People are more aware than ever of the implications of drinking too much alcohol, and are looking for better non-alcoholic alternatives."
Luckily the drinks industry is getting wise to the fact that customers like me are demanding more choice in non-alcoholic beverages. Giving up alcohol this month was a personal challenge. The message is clear: if you really want to stop or cut down you can. In the meantime, as Oscar Wilde once said, "everything in moderation, including moderation."