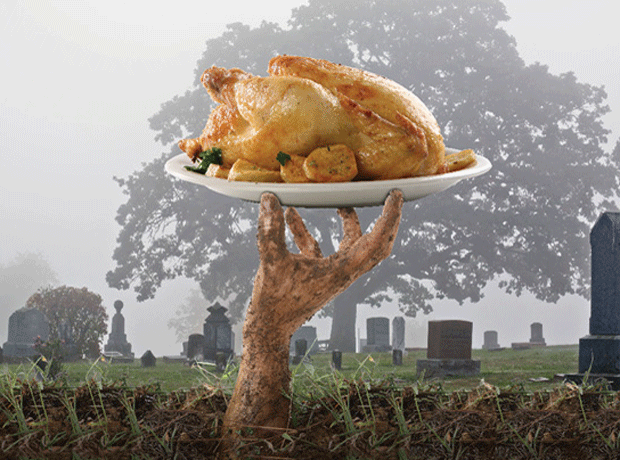 Reports of the demise of the roast dinner have been greatly exaggerated. Although we are serving up 22% fewer roast meals a year than in 2000, last year saw the number nudge up 0.6% to 2.1 billion [Kantar Worldpanel].

It hardly seems cause for celebration, but it does represent a change in fortunes after years of decline. So is this just a blip? Or is this most British of gastronomic traditions undergoing something of a renaissance?

There's no getting away from the fact that the long-term trend has been of falling consumption, with the larger meat joints that were once the centre piece of the Sunday roast neither chiming with the times culturally, nor more recently, economically.

"Families want quick and cost-effective meal solutions, and traditional roasting joints aren't providing this," says Eblex head of trade marketing Mike Whittemore bluntly. He points to mounting time and financial pressures and the rise of smaller households as reasons for traditional joints' decline.
That's not to say there isn't latent interest in roasts or that they can't tap into the nostalgia sweeping the nation's kitchens. Indeed, meats that offer the convenience and affordability today's consumers expect already are. Take value-added chickens - basted, sprinkled with herbs, or stuffed birds - which enjoyed a 40% hike in volume sales in the year to 7 July [Kantar], and the growing popularity of spatchcock chickens, seen as a practical mid-week option.

Given its affordability and flexibility, it's no surprise chicken remains by far the most popular roasting meat, featuring in 44% of roast dinners [Kantar], or that Eblex is now looking to develop more cost-effective and convenient cuts of beef and lamb to get them back on roast dinner menus too.

It's a strategy that's paid off for pork, which has increased its share of roast dinner occasions by 1.5% [Kantar], helping to return overall consumption of roast meats to growth. "The modern family has changed, with smaller units and busier lifestyles," says Bpex butchery and product development manager Keith Fisher, highlighting Bpex figures that show pork loin roasting joints have performed well, up 13.4% [52 w/e 7 July], while volumes for pork shoulder and legs have fallen 8.9% and 17.3% respectively.

"Smaller joints, which are easy to cook and have little or no waste, are ideal," he says. "Boneless cuts of pork, such as loin, leg and collar fit the bill here. Smaller, leaner cuts of belly pork can also produce a tender, tasty dish for all roast dinner occasions."
Big is not beautiful

Bigger - and more expensive - traditional joints, conversely, continue to fall out of favour. Beef roasting joints have particularly struggled, largely due to price per kg rises of 6% year on year to £8, which have contributed to a volume decline of 5% in the year to 7 July [Kantar]. This comes on top of earlier figures that show a 11.5% decline in beef's share of roast dinner occasions.

While the fallout from the horsemeat scandal has undoubtedly played a part in beef's slump, retailers should also shoulder some blame, believes Whittemore. He cites a recent Eblex study into how beef topside - one of the most widely available joints - was presented in eight major supermarkets.
"In spite of the economic downturn, there's still emphasis on eating together" Susi Richards, Sainsbury's
"Some of the cuts were poorly butchered and presented," he says. "This applied mainly to joints in standard ranges. Only five retailers were offering premium cuts and only one carried a 'premium plus' topside roasting joint. Four retailers had organic options."

Lamb isn't finding life much easier. Its share of roast dinner occasions is also down, by 10.5% [Kantar], although more recent figures for the year to 7 July show that as with pork, cheaper cuts are bucking the downward trend. Volume sales of leg roasting joints are up 39.7% thanks largely to high levels of promotional activity and a cut in the average price per kg, of 11% to £6.08 per kg, while volume sales of pricier lamb shoulder roasting joints have declined by 7.2%.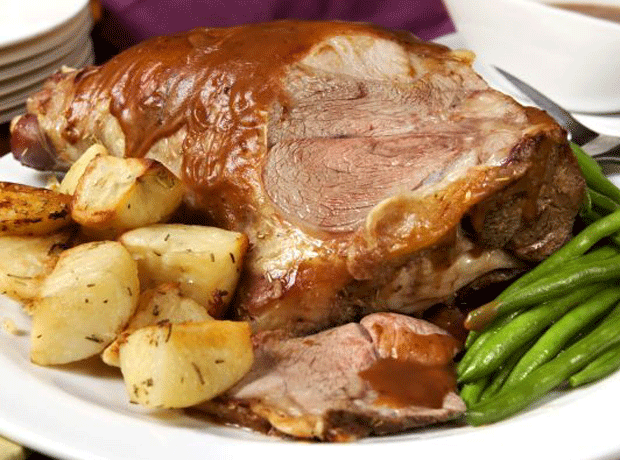 It's not just value for money that's important, though. Convenience and added value are also crucial, especially when it comes to the all important accompaniments - which are also benefiting from the roast's revival.

"The added-value frozen veg market is now worth £140m and seeing the strongest growth of all areas of veg, with value sales up 11%," says James Turton, commercial director for Aunt Bessie's, citing Nielsen figures for the year to 6 July. "We've driven significant growth in this area and, accounting for one-third of all category growth, Aunt Bessie's veg has seen increases of 30% year on year in value and 45% in volume."

Aunt Bessie's Special Roast Potatoes in Duck Fat have been particularly successful, with value up 71% on volumes up 73% [Nielsen]. Turton also singles out Honey Glazed Parsnips. "This SKU alone is worth £8.5m and seen increases 24% year on year. Roast-focused NPD such as Aunt Bessie's Roasting Veg Mix has also contributed."
"Families want quick, cost-effective solutions and traditional joints aren't providing this" Mike Whittemore, Eblex
Another group capitalising on the roast's renaissance are gravy brands. Last August, Unilever launched the Knorr Gravy Pot in a bid to satisfy growing demand for quality, fuss-free accompaniments to roast foods. It claims the line racked up £2.8m in its first year. Premier Foods is following suit, with the July launch of its Chef's Specials range of gravy sachets, which include posher takes on traditional gravy such as caramelised onion gravy and rich beef with cracked pepper.

Demand for convenience extends to the frozen roast ready meals, adds Jessica Dennis, licensed brands manager at Kerry Foods, which launched Bisto Frozen Roast Dinners 18 months ago to tap the "trend towards consumers seeking a convenient option rather than the time-consuming traditional roast".

M&S certainly believes the roast ready meal still has potential. It will relaunch its entire roast dinner ready meal range in September, with products including meat-filled Yorkshire puddings being upgraded.
"The modern family has changed, with smaller units and busier lifestyles" Keith Fisher, Bpex
Ready meals are, of course, consumed during the week as well as on Sundays. The same is increasingly true of roasts, which Kantar says are also being eaten more often outside the traditional winter period. That doesn't mean the Sunday roast is dead. Far from it. Research from Sainsbury's reveals 84% of families still cook a roast on a Sunday.

"In spite of the economic downturn, we're still seeing an emphasis on eating together," says Susi Richards, Sainsbury's head of food. "Sunday lunch's shift to early evening is a clear example of families ring-fencing mealtimes, but adapting tradition to the demands of modern-day family life."

The challenge for the roast dinner is to do the same - and establish the roast as a year-round proposition, not just for Sunday.
The roast dinner resurrected
1

Currently reading

The roast dinner resurrected

2

3