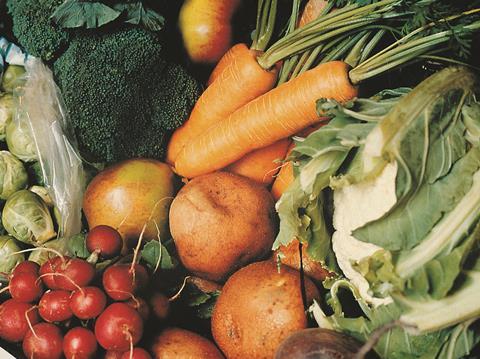 This year is set to be the year when big retailers start to covet the plant-based consumer. Already we are seeing retailers like Tesco and Ocado selling plant-based cheeses. Other retailers are sure to be working on developing their own plant-based cheese alternatives for this growing market.
Moreoever, we are currently witnessing a real shift in how big-name chefs talk about vegetables. Michelin Star chef Bruno Loubet, who is famed for his meat dishes, recently said beef was off the menu because of the environmental impact of raising cows, and has turned his focus to making vegetables the centrepiece of his dishes. Jamie Oliver and eco-chef Tom Hunt are also giving more prominence to vegetables.
This March will see the launch of the Leon Restaurants-backed Meat Free Week (23-29 March). At the same time, Meat Free Mondays will continue to grow in popularity.
As plant-based eating becomes more popular, retailers and suppliers need to offer increasingly sophisticated plant-based ranges. Long gone are the days when a cucumber sandwich was the standard vegan lunchtime option.
This year we could see exotic new choices on the menu of popular lunchtime food chains, with retailers already developing sandwiches such as smoky aubergine, wasabi houmous and jackfruit ceviches.
Big money is going into the development of plant-based meat alternatives. Twitter founder Biz Stone and Microsoft founder Bill Gates are just two high-profile backers of Beyond Meat who are developing a wide range of plant-based 'chicken and beef', products.
People are really taking to the idea of protein products without the satfat. In 2015, more of these products will start to enter the UK supermarkets.
With 12% of the UK population identifying as either vegan or vegetarian and 20% of 16 to 25-year-olds identifying this way, a trend we will see emerge is retailers making small adjustments to existing lines by swapping out animal-based products like egg or milk powder for plant-based alternatives. This will see the existing plant-based options available expand quickly.
Jennifer Pardoe is founder of Zest