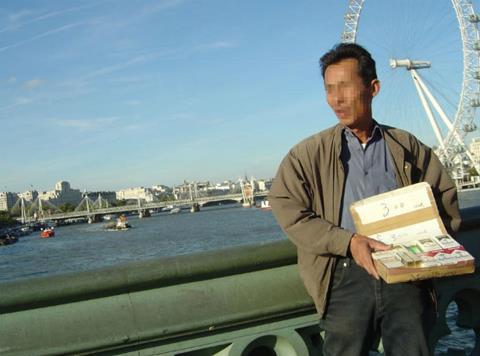 The Association of Convenience Stores has criticised the "complexity" of new European Commission plans to tackle the illegal tobacco trade.

This week, the EU's executive body added further clarity to its plans to place a 'unique identifier' on tobacco products so their movements can be traced. It suggested retailers and wholesalers would have to pay for access to these codes, which will be determined by a third party.

The plans would require member states to appoint an 'ID issuer' to generate and issue the alphanumeric codes, which could consist of 100 characters.

The Commission said the ID issuer may charge fees that are "non-discriminatory and proportionate to the number of unique identifiers generated and issued", although the draft proposal suggests only the "last economic operator before the first retail outlet" would be affected.

The Commission wants to introduce the system to provide an "effective tool to fight illicit trade of tobacco products".

However, the ACS said that while it was important to tackle the illicit tobacco market throughout the supply chain, chief executive James Lowman said: "These regulations would place a significant cost and time burden on retailers.

"[It would] requiring them to register and pay for identifier codes for both their overall business and each individual store, and produce them each time they purchase tobacco. We will be working with the UK government and EU Commission to amend the regulations."

Cigarette maker Imperial Tobacco has a dedicated anti-illicit trade team that works with customs authorities all over the globe to help fight against illegal trading.

In the last three years it has assisted in more than 1,800 seizures across 297 towns and cities in the UK.

A spokesman for the company said: "We are concerned that, in practice, the proposed track and trace system structure is extremely complex and will increase the costs disproportionately for both the UK and EU member states and all supply chain parties involved in the manufacturing and distribution of tobacco products.

"There are many additional roles being introduced for third parties and complex multi-layered processes suggested - for implementation by May 2019 - all of which seem excessive to the requirements of the European Tobacco Directive."

The illicit tobacco industry costs the UK Treasury almost £2.5bn a year, according to HM Revenue & Customs figures.

HM Revenue & Customs said it is considering the implementation of the legislation and will continue to work with the commission and other member states on "the way forward".

The European Commission is running a consultation on the proposals until 2 October.