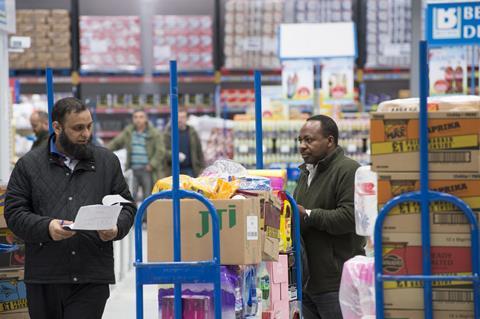 New tobacco Track and Trace regulations are to be immediately scrapped in the event of no-deal Brexit on 31 October, HMRC has confirmed.

The regulations, which only came into force on 20 May this year, have been called "the biggest regulatory cost to be imposed on the wholesale sector since the introduction of the national living wage," by FWD chief executive James Bielby.

Their scrapping could see the sector's investment in implementing them, thought to run into tens of millions of pounds, go to waste.

The news they face the axe emerged in a meeting yesterday (3 September) between HMRC and members of the Joint Alcohol Tobacco Consultative Group.

HMRC told JATCG members the Track and Trace system could not work without access to EU data.

HMRC slides from the meeting, seen by The Grocer, said: 'UK legislation is insufficient in its own right to support the UK [Track and Trace] system,' and 'we will lose access to the EU data repository, without which the system cannot work'.

HMRC intends to restart the UK system 'as quickly as possible', indicating a six to 12-month period of suspension while it prepares new legislation that supports the UK-only system. October 2020 was given as a proposed date the new UK-only system would be up and running.

Track and Trace regulations require the use of unique codes to track coded tobacco moving through the supply chain. They apply to cigarettes and hand-rolling tobacco products manufactured in or imported into the UK.
"Retailers have spent a significant amount of time, effort and resource to get the codes they need to be compliant with the track and trace regulations," said Association of Convenience Stores chief executive James Lowman.
"If a no-deal Brexit means that there is delay in the introduction of the regulations, retailers need assurance from HMRC that they will not have to go through the same process all over again."

The regulations have been heavily criticised both in the run-up to implementation and in the subsequent months.

Lack of clarity, unrealistic timescales and most recently the mounting costs of running the system by wholesalers has come under fire.

New hardware, software, system integration, staff training and time taken to register more than 30,000 convenience stores on the De La Rue system, which produces the codes, could go to waste.

A source told The Grocer the news was met with great surprise among the 15 attendees.

"It was a surprise, we thought this issue was beyond the Brexit issue. The bombshell was unexpected, and will create a huge amount of uncertainty," said one JATCG member.

Questions have been raised by industry insiders with regard to outstanding compensation claims made by wholesalers for additional hardware and software.