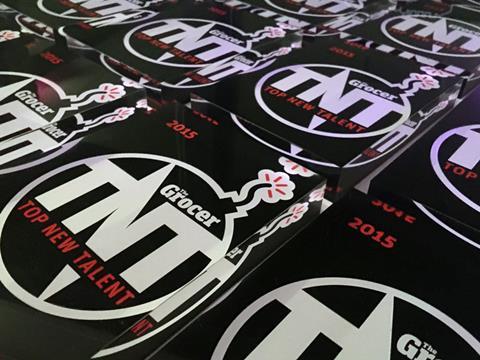 Since 2013 the process has remained the same and this year entries hit a record number. The Grocer then whittles down the entries into a list of between 30 and 40 people, which is no easy task. The standard is extremely high, yet there is never any shortage of deserving candidates. 2015 was no exception.
The aim of TNT is twofold. First, to highlight the incredibly talented industry that we work in and single out some particularly brilliant individuals for recognition and reward. Second, to show off the sheer diversity of the roles available in the industry.
Anyone from the wide world of fmcg can enter TNT, the only stipulation being that they are under 35. This year saw buyers, brand managers, marketeers, account managers, store managers, company founders, event managers, digital specialists, e-commerce directors, PRs and online entrepreneurs on the list.
Since the first TNT in 2013, diversity has been a key theme and previous years have also featured financial controllers, wholesalers, work placement students, supply chain analysts and inventors.
On the night itself, everyone on the TNT list is invited to an informal party in London, joined by a host of industry VIPs for relaxed networking. This year saw senior executives from Coca-Cola, Asda, Lidl, Heinz, Bestway, Mars, P&G, Innocent, Ella's Kitchen and more attend. In 2015 The Grocer also invited previous alumni along to share their experiences.
And feedback from the TNTs is always good. "One of the greatest things was that, like me, most of the TNTs felt very humble to be among such great people," said one. "Thank you for inviting such influential VIPs."