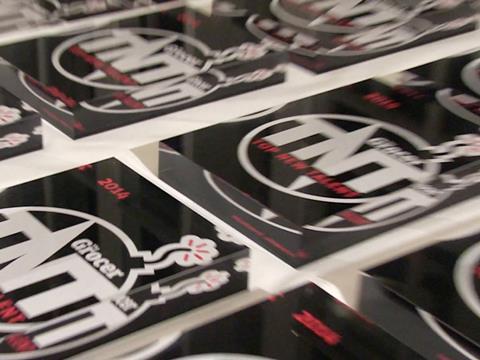 Promotions, pay rises, prestige and plenty of pinot grigio. Just a few of the fond memories last year's crop of Top New Talent fed back to The Grocer when asked what they thought of being part of TNT in 2015.

You can read their thoughts on why they think eligible contenders should enter TNT in more detail below. But for anyone unfamiliar with TNT, why it exists and how it works, here's the skinny.

Top New Talent was launched by The Grocer in 2013. It has two main aims: to recognise and reward up-and-coming talent in grocery retail, wholesale and supply; and to highlight the wide variety of roles that make up the fmcg industry.

TNT is achieving on both counts, not least because fmcg is a hotbed of talent doing great things across an incredibly diverse array of roles. From kitchen table entrepreneurs who have gone from courting buyers to being courted by private equity, to distribution centre managers, to project managers and PRs and e-commerce and digital specialists (and much, much more), TNT is nothing less than a celebration of the food and drink industry and the people that work in it.

As for the pinot grigio, that's the least of the rewards. If selected for TNT, you will be invited to a party in London to celebrate (14 November) where you will be awarded a plaque, before mixing with your fellow TNTs as well as a host of industry VIPs (last year saw senior executives from Coca-Cola, Asda, Lidl, Heinz, Bestway, Mars, P&G, Innocent and Ella's Kitchen attend). You will also be profiled in that week's issue of The Grocer (19 November).

Above all, the emphasis is on enjoying the event. Or, as one TNT put it: "There was plenty of time to chat and have a drink. And it was good to be able to mix with the senior industry figures in this environment - that kind of exposure is not easy to come by."

Although actually it is. You just have to give it a shot.
Want to enter Top New Talent 2016?
Just go to thegrocer.co.uk/tnt and follow the simple instructions. All we ask for is the name of the person being nominated, details of the person doing the nominating, and the reason the individual is being nominated - which is limited to 200 words.
So make them count.
By all means rave about the person being nominated but be prepared to back it up with evidence, such as numbers or stats. Further testimonials from a third party can also be sent to strengthen a submission.
Other than that, there are only two criteria: the person nominated must work within the grocery retail/fmcg industry; and they must be under the age of 35 at the time they are nominated.
Alternatively, anyone can email tnt@thegrocer.co.uk, providing their details, the name of the person being nominated, and the reason why the nominee should be included.
The deadline for entries is 30 September. There can be no extension of the deadline and nominations have already started arriving. Entries that arrive after 30 September will not be considered under any circumstances.
So the sooner you join them, the better chance you have of being successful. And unlike similar industry events, TNT is completely free to enter. Plus, there is no charge for a ticket to attend the event. It's free from start to finish. Even the bar.
The event itself will take place on Monday 14 November at a new venue, the Royal Society of Arts on London's Embankment.
As in previous years, it will be attended by the successful TNT entrants, as well as senior industry figures from some of the biggest grocery retail/fmcg companies in the world. And the weekend after the event, profiles of all the successful entrants appear in a TNT special edition of The Grocer (as well as online).
In short, it's a fantastic way to raise your profile in the food and drink industry, will cost you nothing to try, but the rewards are great. So head to thegrocer.co.uk/tnt and enter now.
Simon Rew
Age: 26
Job title: Colleague communications manager
Works at: Tesco
I would absolutely encourage anyone undecided to enter - the event was brilliant, and a unique opportunity to meet people not just from across the industry, but from an incredibly wide range of roles and disciplines too.
The senior industry figures were inspiring, and gave me food for thought about my own career. Being able to talk informally with so many of them was particularly insightful, and not something you get to do every day!
Charlotte Tyne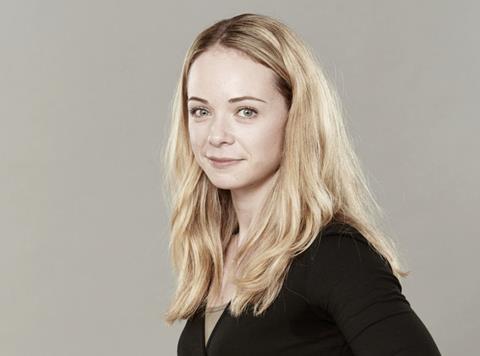 Age: 27
Job title: Buyer
Works at: Budgens
I will be starting a new job in a different field in September, all thanks to TNT. I was approached by the company after they saw me in The Grocer and now I'm getting to learn something new and continue to develop at a great company. I found the relaxed environment really useful, I was able to ask questions to find out what they look for when meeting people and how they got to where they are today. If you are considering entering you have nothing to lose and perhaps a lot to gain.
Adam Fergusson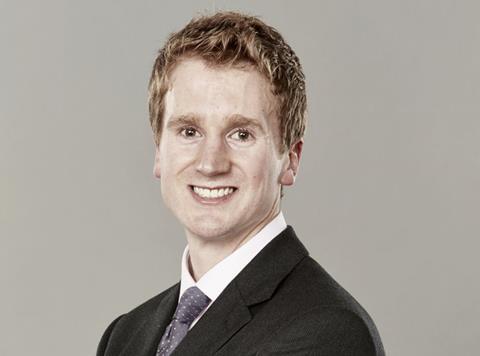 Age: 28
Job title: GM Bracknell RDC
Works at: Waitrose
Being part of TNT helped raise my profile - the news went into local business communications, which prompted contact from senior stakeholders. Walking through the doors at the event I really did not know what to expect, but it was great to meet a group of diverse and amazingly committed people doing different roles, having an insight into their day-to-day world and being reassured the same pressures and challenges - personal and professional - exist for all. It was also well organised and provided just the right atmosphere.
Harriot Pleydell-Bouverie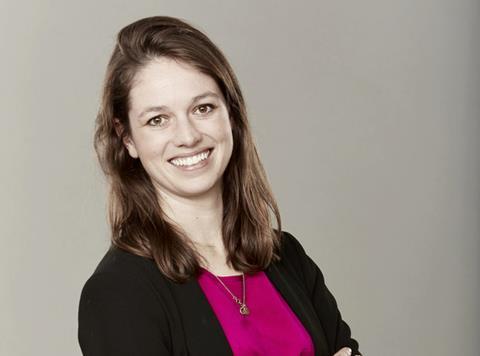 Age: 30
Job title: Chief whisk
Works at: Mallow & Marsh
As a company founder I made some great connections that I still chat to, and we have formed quite a nice network of support, advice and feedback, which has been really helpful and enjoyable for me. The event was fun, the location great, and it was a really nice opportunity to really meet people. So definitely go for it. You never know who you could meet, what advice you could get, or where it could lead.
Jaala Pickering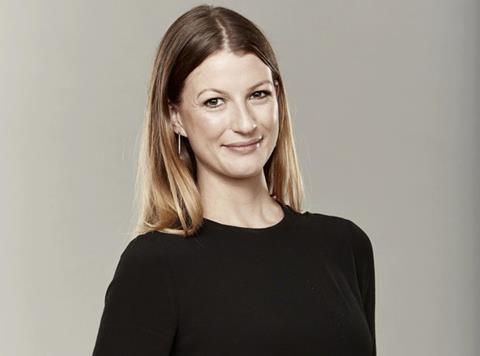 Age: 32
Job title: Events marketing manager
Works at: Fentimans
Since being part of Top New Talent my career has gone from strength to strength and it gave me the confidence to push myself further. It was a great evening. Everyone was in great spirits, which made networking very easy. I often find networking events very awkward, but not on this occasion. Everyone was very congratulatory and wanted to talk about future projects and possible collaborations.
There was so much support for one another and it was great to chat with people in different roles who I don't usually cross paths with.
Bonnie Chung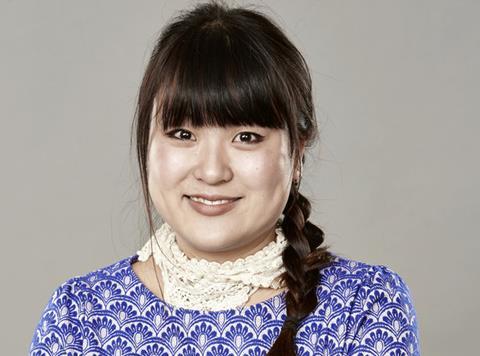 Age: 29
Job title: Founder
Works at: Miso Tasty
I was so glad I entered last year because of the network of peers I am now connected with. I regularly stay in touch with many of them; it feels like we are in a 'class' together. In the intense world of fmcg, where it can often feel lonely and challenging, connecting with other people who are also striving is a real comfort. TNT brought together a group of people with a lot in common and with plenty to share.
I am very honoured to have been nominated because it is often rare to get recognition when you are just starting out - you never feel like you have achieved enough to be deserving of recognition! Top New Talent recognises those who may have not made the big time yet, but are making waves in different ways. And for that, I think it is really special. TNT boosted both my own confidence, and the confidence that others had in my business. In particular, buyers reached out to congratulate me, and that is a very important and rare gesture! TNT has been a lovely milestone for me and my career, and was a major highlight of my year.
Stefan Porter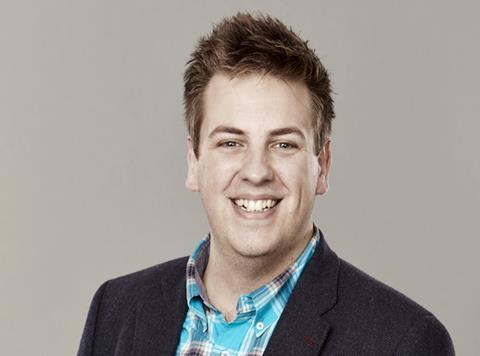 Age: 27
Job title: Founder and CEO
Works at: Market Porter
I thought it was a really good mix of entrepreneurial-style winners and industry winners. It was good that there was a recognition of younger successful store managers in large retailers as well as the other end of the spectrum. I liked that balance because I've been to a lot of events where it's just entrepreneurs.
The other thing that was great was the number of women. We work in an industry that has a number of women working in it but I was always very frustrated about how many crucial positions were very male-dominated. There's no reason for that and I came from five years at Lidl where I had a great time. But it was a very-male dominated environment and a bit of a boys' club and I didn't enjoy that element at all - but it was more than 50:50 women to men at TNT.
It was also a good mix of people - I had a really nice conversation with Andy Clarke, who was spearheading Asda at the time. He spoke at the event and really underpinned the importance of TNT and how well the people had done to be part of it.
On a personal level, it gave me a confidence boost - especially as a young business owner, that recognition is really valuable. From a career development perspective, I was contacted by recruiters so I can see how for some in the industry that could be quite useful. I would thoroughly recommend entering because it's an opportunity for you to meet other people who are as driven and devoted as you. It's always good to step outside your area and see how other people work.
Jack Hamilton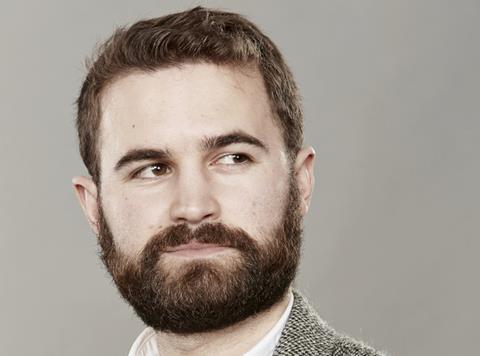 Age: 27
Job title: Director
Works at: Mash Direct
TNT was an amazing opportunity to meet senior industry figures as well as key influencers. As a small company, we rarely have the opportunity to speak candidly with major buyers and other companies so it was great to relax and enjoy a few drinks. The expertise gained has been instrumental in gaining additional listings this year, as well as learning how the biggest brands in the industry are structured. I couldn't recommend it more to anyone who is considering entering.