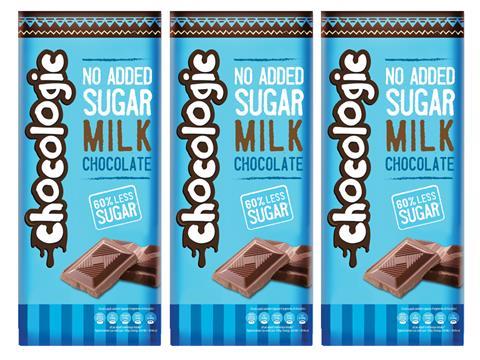 Cadbury Dairy Milk – Britain's biggest chocolate brand – has long boasted of containing 'A glass and a half of milk in every half pound bar'. In 2015, far more likely to be under scrutiny than dairy content is its sugar content. When you sell a product that is more than 50% sugar – as many leading chocolate confectionery SKUs are – a war on sugar is bound to lead to controversy.
And, yet, as revealed in today's sneak peak from this year's Top Products Survey – produced in conjunction with retail analysts Nielsen - confectioners have done a pretty good job of shielding themselves from injury. Unit sales of chocolate confectionery are down 1.4%, while price increases have kept category value static.
It's particularly impressive in light of the growing use of confectionery bans at checkouts, although, as Galaxy marketing director Emma Thornton points out in a video interview available online today, 70% of confectionery sales come through the main aisle.
Some suppliers say they have benefited from increased consumer interest in health, with Ferrero telling us the trend is encouraging consumers to opt for premium products and smaller portions over not buying confectionery at all. For Ferrero, this has led to development of portion-controlled formats such as sharing bags of individually wrapped chocolates – winner of this year's The Grocer Top Launch accolade for the chocolate confectionery category.
And while all confectioners say they are selling treats, to be consumed in moderation as part of a balanced diet, they are not underestimating the potential impact of the ongoing war on sugar. Particularly if, as Nielsen analyst Gemma Cooper warns, confectionery is set to become a key battleground in future.
Expect to see plenty of activity from the confectioners in 2016 – particularly when it comes to off-fixture promotions, high-profile marketing, and innovation. Just last month, Tesco began stocking new no-added sugar brand Chocologic, sweetened with stevia and containing between 60% and 90% less sugar than standard chocolate.
Though it might be a while before the mainstream brands start swapping out the sugar for stevia; 'a gram and a half of herbal extract in every bar' hasn't quite the same ring to it.