Retailers have been swinging the axe at their cheese ranges this past year, creating big winners and even bigger losers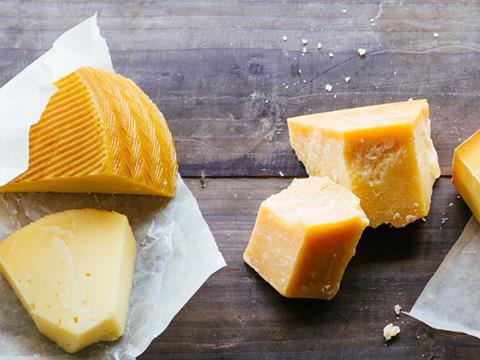 Retailers have been swinging the axe at their cheese ranges this past year, creating big winners and even bigger losers.

Anchor suffered most, losing £17.8m, after all major mults but Asda pulled it from their shelves. Those remaining - such as Wyke Farms, whose sales are up by more than a quarter - have reaped the rewards as the big four have simplified the Cheddar fixture.

"Customers have focused on a simpler consumer range based around a brand leader and a strong, refocused own-label range, with secondary and/or tertiary brands reduced in distribution," says Amy Fisher, senior shopper marketing manager for Cathedral City owner Dairy Crest. "We see this trend continuing."
Data Box
For 20% off the complete category ranking click here and enter discount code NIELSENGROCER
Data supplied by nielsen.com
Trouble is, being bestseller doesn't necessarily mean retailers see you as 'brand leader'. Cathedral City lost a number of SKUs in Sainsbury's March spring clean, contributing to its £15.8m loss. The brand invested heavily in a full relaunch in June to elevate its standing in retailers' - and shoppers' - eyes.

The main victim of the Cheddar cull has been Anchor, which was Britain's ninth biggest cheese brand a year ago but is now at 22. Rivals say retailers have targeted 'me-too' brands for rationalisation, the implication being Anchor didn't provide a clear enough point of difference in a crowded market.

These losses have been others' gains. Despite a slip in value, volumes of Pilgrims Choice are up, vindicating Ornua's decision to focus on block cheese. "Retailers were telling us to rationalise so we didn't want to go to them with a load of NPD - their challenge was to strip SKUs," says senior brand manager Andy Dyer. "Right now we're core Cheddar."

Wyke Farms is up 28.4% to £20.1m thanks to gains in Waitrose, Sainsbury's and Tesco. MD Rich Clothier says that with retailers driving down own-label prices to compete with the discounters, they've looked to make more margin on brands. "Brands really now have to prove there's differential in the product," he says. "The brands that support themselves can ride it out."

That overall branded sales are performing ahead of own label - although both are in value decline - suggests shoppers are still willing to pay more for brands that demonstrate a clear point of difference. It also calls into question mainstream retailers' strategies of focusing on own label when strong brands could help differentiate from the discounters.
Top Launch 2016
The sector's value decline is being driven by block Cheddar, says Nielsen analyst Steven Hansell. "As the discounters have continued to grow we've seen many consumers purchasing their staple grocery items here rather than in the larger retailers," says Hansell. "This is true for block cheese and has resulted in there being greater price competition between brands."

While Cheddar brands have invested in their core ranges to stave off delisting, it's been left to snacking brands, such as Cheestrings, Lunchables and The Laughing Cow, to bring NPD to the category. Much of the £24m worth of branded NPD within cheese this year (down on the £32m recorded a year ago), has come from snacking brands.

"Snacking cheese equates to 19% of total cheese and is one of the main segments, along with Continental cheeses, that are delivering growth within the category," says Rachael Luke, category controller at Mondelez International. "These subcategories can help bring new consumers to the fixture and bring excitement to the range."

Dairylea followed up the 2015 launch of Cheesy Cheddar and Cheesy Bacon Dunkers & Spreads with the April launch of Lunchables Pepperoni Pizza, contributing to 16.7% growth for the Lunchables sub brand. Mondelez stablemate Philadelphia did less well despite efforts to communicate its use in cooking and baking. January saw the launch of a Mediterranean Herbs variant.

"Herbs make up 78% of the savoury soft white cheese market, but there are currently few offerings beyond garlic and herbs," says Luke. "That means there's a fantastic opportunity for us to drive incremental growth within the category."

One innovative launch came from Cheestrings, with grazing-style snack tubs Scoffies. "We did tons of research and what we uncovered was the after-school snacking occasion was becoming really important," says Kerry Foods brand manager Rebecca Jakob. "Kids are absolutely ravenous when they're coming home from school, they just want to get their hands on food. What we found was that parents were buying three separate snacks that were fuelling their kids until dinner time and these snacks had to be filling, but also nutritious and convenient."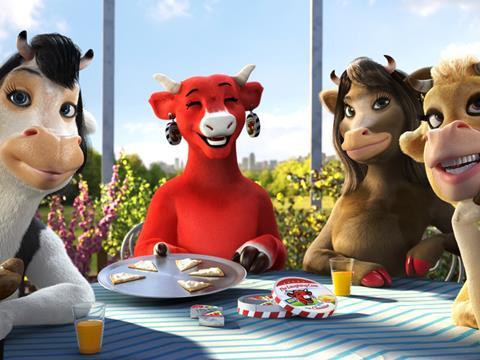 These old heffers have good reason to smile, after Bel UK more than quadrupled ad spend on Laughing Cow with a new campaign to push adult snacking sub brand Mini Cravings. Bel says the spin-off has racked up £3.5m at the tills so far, proving particularly popular with women. But overall things aren't quite so rosy: Laughing Cow's value has inched up 1.4% to £32.1m, but volumes have slipped by 1.7%.
Meeting the needs of adults is another priority. One of 2015's biggest launches was The Laughing Cow Mini Cravings, which aimed to capitalise on the trend for early evening cheese snacking. The product has generated sales of around £3.5m to date, says Bel UK, adding that it's popular with female snackers.
Dairy Crest and Lactalis McLelland have tried to compensate for the squeeze on block Cheddar by extending the snacking ranges of Cathedral City and Seriously Strong respectively. In May, the Cathedral City Spreadable range was extended with Extra Mature and Garlic & Herb variants. Mature Lighter came in October. Lactalis McLelland added Vintage Cheddar and Caramelised Onion to the Seriously Strong Spreadable pots lineup and unveiled Seriously Strong Squares, packs of individual foil-wrapped spreadable squares.

Continentals are another area of strong growth with Président, Galbani, Saint Agur and Castello delivering positive numbers. But Brits may soon have to fork out a few pence more for their Brie or halloumi. Suppliers report the devaluation of sterling is already leading to cost increases in Continental cheeses, a situation exacerbated by a recent rise in milk prices.

The cost of Cheddar, too, is likely to rise as growing demand for premium British cheeses overseas, coupled with a reduction in the supply of milk as UK farmers rein in production, is set to reduce the pool of quality UK Cheddar available. "The real danger for the market is that the quality stuff, and the Red Tractor products, could be really short," says Clothier. "There's still going to be lesser quality and imported stuff around, but I think Red Tractor stuff is going to be really short because the whole industry is exporting more."

With further rationalisation on the cards and the price war rumbling on, cheese suppliers will be preparing for difficult conversations with retailers in 2017.