Life has been very tough for fizzy pop purveyors this year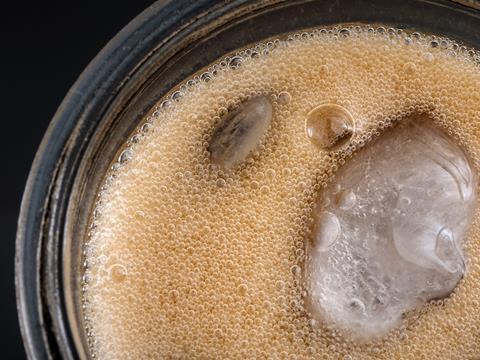 Life has been very tough for fizzy pop purveyors this year. Take Coke. Amid intense media pressure, the red stuff is down 4.7% to £574.1m while the reformulated, relaunched and renamed Coke Zero Sugar is up 7.9% to £98.2m. "We've decided to focus our efforts on continuing to grow Coca-Cola Zero Sugar alongside Coca-Cola Classic and Diet Coke," says Coca-Cola European Partners operational marketing director Caroline Cater.

This has left Life, the 'mid calorie' Coke launched in 2014, high and dry. It's now worth just £11m, down 56%. As a result, CCEP is now axing all but three SKUs - 1.75-litre and 500ml bottles and 8-packs of 33cl cans - leading some to suggest Life's days are numbered.
"The value share of Coke Life in the cola category is now less than 0.5% and its rate of sale is less than a third of what it was at launch," says Nielsen analyst Laszlo Zsom. "While Coke Life's distribution shows a decreasing trend, it's still relatively high at 60% so it may be ahead of a longer, gradual phaseout."

All in all, Coke has lost £48.3m, making it food & drink's third biggest falling brand of the year, behind Carlsberg and Warburtons. Even Diet Coke is down, having lost £12.8m.

Rival Pepsi, meanwhile, is flying, with overall sales up £29.8m and all but the Diet variant in growth. Most of this has come from zero sugar variant Max, which is up yet again, this time by £26.7m. "Since 2005 all above-the-line advertising in relation to Pepsi has led with sugar-free Pepsi Max," says Phil Sanders, Britvic GB commercial director at home. "In addition, all product innovation is focused on our no-sugar lines."

Away from cola there's better news for CCEP. Fanta is bucking market trends with growth of £4.2m. "Fanta's success is largely down to its loyal consumer base, a raft of fruit-flavoured and zero-calorie innovations, and its fun persona," says Cater.
Top Launch 2016
Sports & energy drinks have managed to stay in growth, thanks chiefly to flavours and a shift to no-sugar for key brands Lucozade, Red Bull and Monster. Red Bull has grown £14.4m in value with the help of the spring launch of Red Bull Orange Edition, following the success of Red Bull Tropical Edition in 2015, while Monster added £15.6m with the January launch of zero-sugar Monster Energy White in three flavours. Still, combined sales of CCEP's Monster, Relentless and Powerade are up just £3.4m and the six top 50 CCEP brands have lost £54.7m.

And 2017 looks likely to be another huge year for the category. With ex-chancellor George Osborne announcing a sugar levy on soft drinks in March, Lucozade Suntory is planning a reformulation of its entire portfolio of soft drinks. It surely won't end there.