If any sector appears out of the reach of Aldi and Lidl, this is it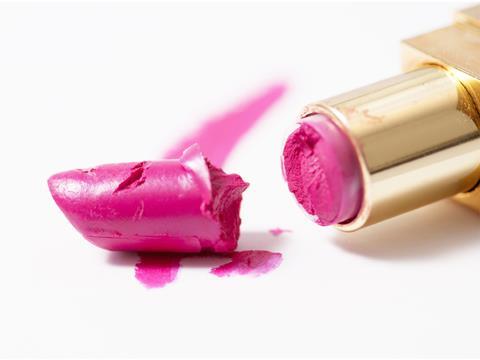 If any sector appears out of the reach of Aldi and Lidl, this is it. In the image-conscious world of cosmetics, it seems unlikely fashionistas would boast of wearing lipstick from a discounter (though Aldi's deals on Lacura makeup caused a minor stir online in April).

And so, as the multiple grocers lose food & drink sales hand over fist to the discounters, they're steadily increasing their cosmetics ranges. "Year over year, non-traditional channels keep growing," comments Nielsen cosmetics analyst Macarena Muñoz.
Data Box
For 20% off the complete category ranking click here and enter discount code NIELSENGROCER
Data supplied by nielsen.com
It's easy to see why. Average prices have climbed 4.8% in the past year in defiance of wider price deflation in grocery, driven by the development of more premium products and a drop in deals. As the big four look to become a destination for fashion-conscious cosmetics shoppers, traditional channels are starting to promote more, adds Muñoz.

"The cosmetics category has seen a slight drop in promotions across the top four retailers, with Boots and Superdrug seeing a minimal increase to promotions," she says, adding that product mix is a key way retailers are looking to compete. "The UK introduction of NYX [currently exclusive to Boots] has had a great impact. It's a whole range of makeup focused on millennials and full of vibrant colours that's brought a fresh air to the shelves."

One retailer that's expanded its reach in cosmetics is Ocado, which in August teamed up with women's glossy Marie Claire to deliver brands such as Estée Lauder, Bobbi Brown and Urban Decay. The cosmetics are available from separate website fabled.com, which is jointly run by the two partners, with Ocado handling the delivery side, and 3,509 health & beauty products available.
Top Launch 2016
Initiatives like this, and fixtures in the big four more akin to travel retail than grocers, have helped fuel the sixth-greatest growth in this year's report (excluding tobacco and e-cigs), worth £68.1m. There's more where that came from, says Stijn Demeersseman, general manager for commercial operations at L'Oréal. "There's much more headroom to grow beauty & cosmetics across grocery, convenience and high street retailers."

This depends on keeping a keen eye on what's hot. "Trends such as nail art, bigger brows and contouring have all helped drive growth over the last five years," says Muñoz. "Brands have been quick to launch relevant NPD aligned with current trends. In the past year, nearly half of all growth was from NPD."

There have been two other drivers: selfie culture and vlogging. L'Oréal had its own Snapchat filter for the June launch of Silkissime, which added mascara, eyeliner and blusher to users' cheeks. Half of all women aged 16 to 30 watch vlogs [Nielsen] and vlogger Tanya Burr's cosmetics reached the top 30 this year, hitting £1.1m.