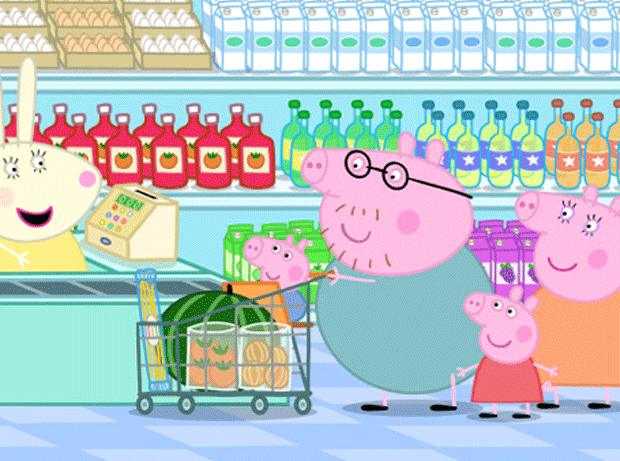 There aren't many contexts in which Peppa Pig is referred to as a legend, but to the world of brand marketing, the star of more than 200 five-minute cartoon episodes is just that.

"She is a legend in almost every category she graces," says Claire Potter, MD of licensing agency Metrostar. And she graces a lot of them. From toys to bedding, video games to food and drink - Peppa is omnipresent in the aisles of the UK mults.

She's right up there with Teletubbies, Thomas the Tank Engine and Pokémon as one of the hottest licensed properties to line supermarket shelves over recent years. But brand licensing is about much more than children's characters. Some of the strongest licensing partnerships in the grocery industry are those between food and drink businesses - take Premier Foods' production under licence of Cadbury cakes.

So how can a business find the right partner, strike the right deal and keep up with a rapidly evolving market hostage to the whims of pre-school children?
Licences to watch
The Good Dinosaur: 15th feature film from Pixar, released in May
Transformers 4: An all-new human cast will appear with Optimus Prime next summer
Guardians of the Galaxy: Disney/Marvel sci-fi adventure released next August
The Big Bang Theory: Warner's comedy TV series is picking up momentum as a licence
Godzilla: May 2014 brings the return of the legendary monster
Minecraft: PC video game that has built up a massive following
Thunderbirds: Due for release in 2015, a CGI/live-action model sets reinvention of Gerry Anderson's classic
Teenage Mutant Ninja Turtles: Resurgent thanks to new toy lines and a cartoon series. A movie comes out next year
Before starting the search, any potential licensor (the party who owns the brand) or licensee (the party paying to use the brand) must think about what they hope to get from a deal. It's also important to note that not every brand can play in every category. Some brands are easier to transfer than others, as David Taylor, MD at ice cream manufacturer Fredericks Dairies, which counts Mondelez and Britvic among its licensing partners, points out.

"We always have very open conversations with people about what is possible," says Taylor. "And, ultimately, sometimes you don't think a brand will stretch that far. We looked at one potential brand partner twice and, even though it was a great brand, we knew it just wasn't going to work, so we had to politely walk away."

If it does look possible to take a character or an existing food and drink brand into a new category, brand owners need to be aware that the core benefits of licensing are not necessarily financial. Anyone hoping to get rich quick from licensing may come away disappointed - that's if they manage to strike a deal at all.

In simple terms, a licensee will pay the licensor a royalty - typically 2% to 7% in the case of food and drink products - on every unit of branded goods sold during the term of the licence.

In the case of a licensor, much of the royalty payment goes towards funding the brand marketing activity that they and their licensees will both benefit from. In fact, many insiders suggest licensors treat licensing deals as an extension of their marketing activity rather than a revenue stream.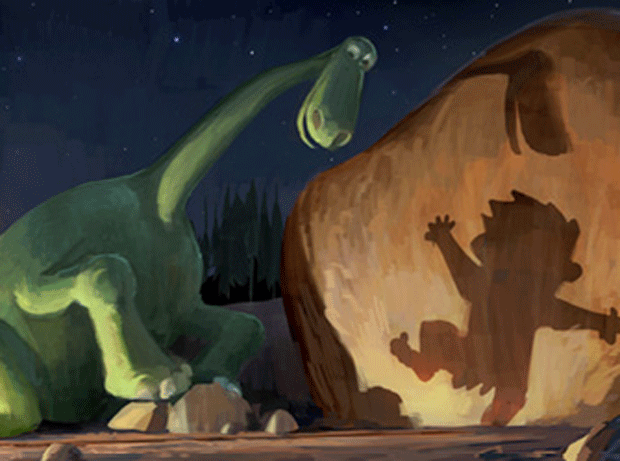 "A good licensing arrangement will widen the spread of a brand and can possibly make it appear larger than it actually is," says James Nichols of soft drinks supplier Nichols. The company licenses its Vimto brand to 13 partners, which produce about 35 different licensed products, giving it a presence far beyond the soft drinks aisle.
Heinz is also stretching its brand through licensing deals, giving it exposure in channels not traditionally associated with its core product range of beans, sauces and soups, says Heinz commercial licensing manager John Alderman. "For example, the Heinz brand can be found in high street retailers such as BhS as gifting products at Christmas, or Topshop in the case of apparel," says Alderman.

Part of the appeal for companies like Heinz is that licensing allows brand owner to test if a property will stretch, in a relatively low-risk way, into a category where they might not have the supply chain or marketing and sales capability to do it themselves.

And for those businesses whose core business is in mature markets, licensing can bring excitement and relevance. "There is only so much product development we can do in soft drinks," says Nichols. "Licensing arrangements such as confectionery allow the Vimto brand to stay exciting to teens by tapping into current trends such as spray confectionery and roll 'n' lick products."

It's a view echoed by Bazooka Candy Brands, which aims to secure a movie tie-up each year and has secured deals such as Transformers: Dark of the Moon and Despicable Me 2 in the past two years. "Licences have the ability to keep things exciting for kids," says Bazooka marketing director Sarah Burrow. "There's always something that's on trend or relevant to them depending on their age and interests, and there's always potential for increased engagement."
Licensing: the small print
Licensing contracts usually run for two years and are based on a percentage royalty rate agreed between the licensor (the party that owns the brand) and the licensee (the party making use of that brand).
This rate varies depending on product category, but is typically between 2% and 12%, with the rate for food and drink products generally lower than that for non-food. The rate is paid on the manufacturer's wholesale price so, for example, a biscuit producer that has agreed a 5% royalty rate and sells a pack of licensed biscuits to a retailer for 60p will pay the licensor 3p on that pack.
Licensees will also be expected to offer a minimum guarantee that is payable to the licensor regardless of product sales. This is typically about 60-70% of forecast sales and can be recouped from incoming royalties, so if sales go to forecast this will be paid off before the end of the contract. Royalties are typically paid on a quarterly basis, or occasionally monthly, while the minimum guarantee will often be paid in three instalments: when the contract is agreed, at the half-way point and on conclusion of the contract.
According to licensing agency Beanstalk, the key commercial points of a licensing contract should be: a category grant specifying the product categories the licence applies to a territory grant setting out the geographical area the licensed products may be sold in the royalty rate the minimum guarantee the licensor approval process and quality assurance requirements.
Beanstalk also advises that potential licensees should develop a sound business plan ahead of pitching for a licence. This would help to ensure that guarantees and royalty rates are financially practical, and that any requirements for product approval are achievable.
Increased distribution

While increasing engagement may also help to increase sales of a product, even more important is the cachet it can add to a supplier's wider product portfolio. "On its own, a licensing deal may not bring a huge financial return, but it can expand an existing range and help a supplier gain greater distribution for all its products," says Nichols.

Some deals may also bring export opportunities. "Licensing offers an incremental opportunity for partners to increase space at retail and access new retail channels," says Mike Stagg, vice president and general manager for retail, at Walt Disney UK and Ireland. "In some instances, this could be internationally through our network of offices across the globe."

Disney considers its licensees an extension of its organisation. "They benefit from the investment Disney makes in creating high-quality content," says Stagg - a view echoed by many licensors who say a deal can offer a new product or supplier a ready-made customer base.

There's another big advantage for licensees. "If there is already strong brand recognition and trust in the brand, marketing costs are likely to be much less than establishing a new brand," says Joanna Emery, intellectual property manager at Premier Foods.
As well as making products under licence, the company recently licensed the Hovis brand to 2 Sisters Food Group to produce and market Hovis breakfast biscuits and it also licenses the Bisto and Sharwood's brands to Kerry Foods for frozen ready meals.

Finding the right licensing partner is crucial because if something goes wrong brand equity could be badly hit, warns Emery. "A supplier could be affected if the brand owner suffered an issue such as a product recall," she explains. "It could have a knock-on effect with their other products."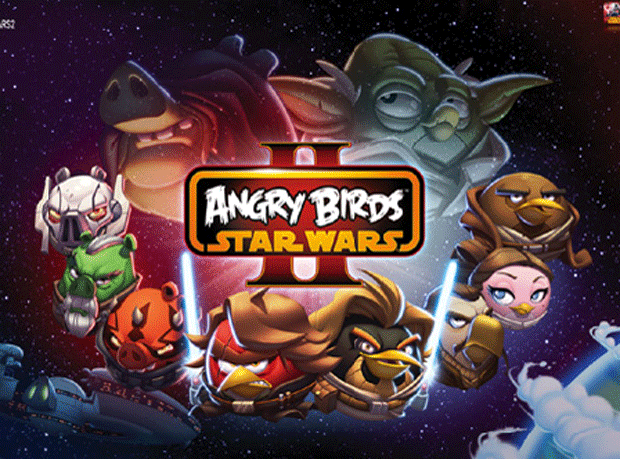 Phil Lynas, MD of All About Food, which produces products, including sauces and condiments, for brands including Pizza Express and Nando's, likens the licensee's role to looking after someone else's child. "We work on the basis of trust - we are always aware we are looking after someone else's brand - and you must be very careful about how you handle that," he says.

While any successful licensing programme has to be built around a mutually beneficial relationship, the licensor should always remain in control, advises Louise French, associate vice president of marketing and business development at licensing agency Beanstalk. "All products, packaging and marketing materials should be subject to a stringent approvals process, and the licensee must typically adhere to a style guide that has been developed by the licensor."

In the case of Disney, in addition to a style guide, licensees are given support to ensure products comply with Disney food and drink nutritional guidelines. "We have a product development and creative team in the UK who are experts at guiding licensees in using the style guide most suited to the product to be launched," says Stagg.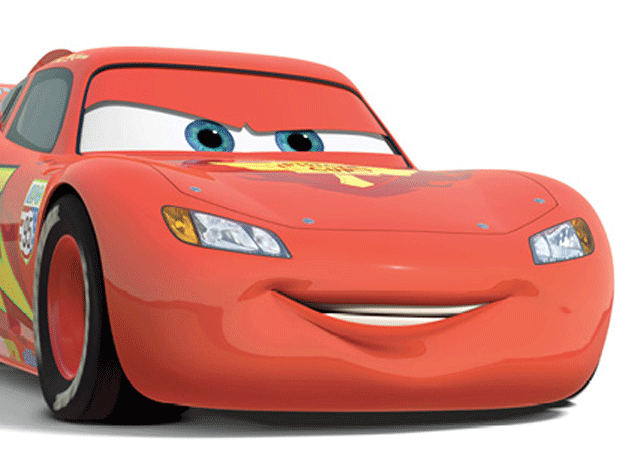 Finding a partner

For brands that find the idea of licensing attractive, hooking up with potential partners is relatively straight forward. Useful sources of information include the trade press and events such as the Las Vegas Licensing Show held in July and Brand Licensing Europe, which takes place from 15-17 October at Olympia in London.

"Attendance at these shows is key to understanding the profile a property will have and what other licensees have signed up to properties you may be interested in," says Gary Bustard, brand manager at Symington's, which makes products under licences including Peppa Pig, Hello Kitty and Moshi Monsters.

Other helpful resources include trade body Lima (the Licensing Industry Merchandisers' Association), which holds a database of contacts and can help put a business in touch with licensing agencies representing licensors and licensees. These agencies can help to match partners, secure retail listings and negotiate terms. Many licensors are also happy to receive direct approaches from potential partners and operate their licensing programme in-house.
"We are always aware we are looking after someone else's brand - and you must be very careful about how you handle that"

Phil Lynas All About Food
It's also possible for a licensor to work directly with a retailer - Sainsbury's, for example, carries exclusive kitchenware under The Great British Bake Off brand, while Warner works with Asda on George clothing. "Working directly with a retailer affords greater flexibility on both sides, faster speed to market and an opportunity to trial concepts more easily," says Paul Bufton, UK general manager for consumer products at Warner.

But before selecting a partner, it's important to think hard about what you need a licence to do, says Potter. "Be forensic, look into every aspect of a brand's performance and consult customers. Some retailers' understanding of licensing isn't always very good, although some are well informed and will help you."

Timing can also be paramount, particularly in the case of entertainment licences. "Speed to market is key," says Bustard. "Some brands are 'hot properties' and can have a limited shelf life, movie releases for example. If you are not quick enough to respond or miss key retail windows, you could be sat with a product that will never find a home due to lack of consumer relevance."

Matters have been made more difficult by the proliferation of big cinema releases over a short period of time each summer, says Lima MD Kelvyn Gardner. "The movie market is increasingly risky because there are now so many blockbusters trying to hit the May-July slot so they can release a DVD for Christmas," he says. "As a result, licensees are buying into fewer movies."

One alternative is the video game market, which has recently provided fertile ground for licensees. "A few years ago, retail buyers were saying they weren't interested unless a licence had a TV series or a movie behind it," says Gardner.

Attitudes changed because of two properties - Moshi Monsters and Angry Birds. "We've been delighted with our Moshi Monsters licence, which exposed us to the brand's worldwide audience of over 80 million children," attests Burrow.Bazooka now has licensing developments with the Skylanders console game in the pipeline and there will be many other valuable gaming licenses in the future, say experts, who pick out Cut The Rope and Minecraft as potential hot tickets.
Supply partners

Just as a licensee must weigh up the value of a brand, a licensor must consider the strengths of a potential supply partner. For Heinz's Alderman, important credentials include: "capability, understanding of brand objectives, ability to deliver products of a high quality, breadth of customer reach, financial stability and strength of the commercial proposal".

An established route to market is key for Nichols. "Many businesses can make a good product - but not everyone has a good route to market," he says. "We look for businesses that already have a range and are in regular dialogue with the supermarkets and wholesalers, and would steer away from people simply looking to use Vimto as a way to get into these outlets."

Once a partner has been found, the process of negotiating terms can begin. While financial return is not the primary consideration for many licensors, that doesn't mean a brand will be given away cheaply. "It takes many years and significant investment to build a brand, so don't allow others to unduly profit from it," advises Alderman.

The cost of a licence can depend on a range of factors including the commercial support licensees give it beyond the royalty rate, such as advertising and trade promotions. Another factor, particularly in the case of the most desirable properties, is competition.

It can be a difficult and time-consuming process but get all the elements right and parties on both sides of a licensing agreement could be bringing home the bacon (which is a phrase best avoided if you are negotiating to work with Peppa Pig).