The origins of April Fools' Day are lost in the mists of time. Which is rather annoying, if you're looking for an explanation as to why 1 April is the day the media bombards the general public with fanciful, elaborate and sometimes genuinely funny hoax stories (thank goodness The Grocer doesn't go in for that type of thing).
This year has proven more frenzied than ever, with PR agencies and marketing gurus cranking into high gear to turn out April Fools' gags. No brand, it seems, can do without an April Fools' joke - it's an essential part of the marketing armoury.
Here are the best (and worst) of today's stories:
Sainsbury's unveiled details of a butter-side-up bread. Extra gluten in the bread allowed for better absorption of spreads, which meant the bread always landed butter side up, the retailer said.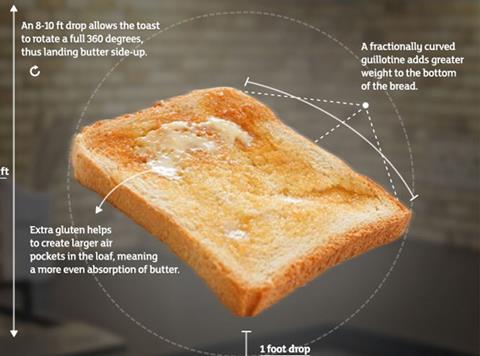 Technology was a theme for both Ocado and Tesco. Ocado announced the launch of a 42" 'sLablet', weighing 35,000g and boasting a one-hour battery life. "Its next generation 12 MP HD camera features image stabilisation so muscle spasms induced by holding the sLablet don't ruin users' selfies," Ocado said.
Tesco revealed the 'Cudl' – the world's first tablet for two people, comprising two tablets joined by a springy cord.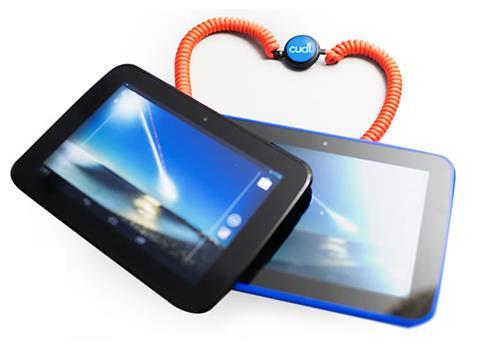 Brands jumped in with a rash of outlandish NPD. Marmite introduced Marm'lade, "a combination of the iconic yeast extract with thick-cut orange marmalade". Vegemite announced its spoof energy drink iDRINK 2.1 – though some of the comments on its Facebook page suggested there might be a market for the product.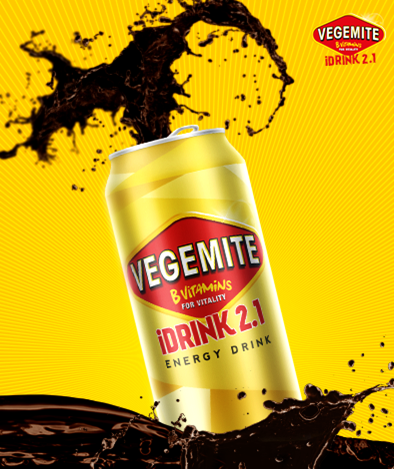 Meanwhile, high-protein dairy brand Upbeat trumpeted its new chicken and egg-flavour drink, while Mackie's of Scotland boasted of one-litre ice cream tubs made of ice and ice cream-flavoured crisps.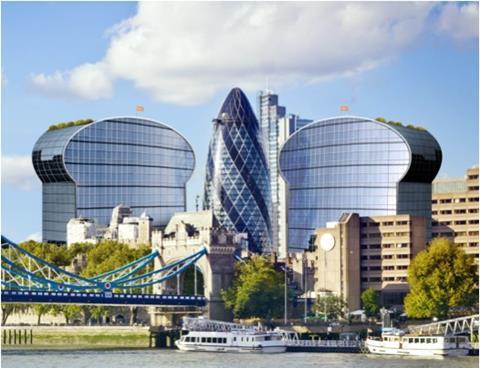 Elsewhere, Warburtons captured attention with its plans for twin bread-shaped skyscrapers in the City of London; and Dominos unveiled a pizza-crust box, which it dubbed "a world first in 'snackaging' innovation".
The Mirror reported on a farmer who had bred a six-legged lamb to help boost profits and yields. And ITV's Daybreak said experts were baffled as to why chickens on a Suffolk farm had started laying square eggs.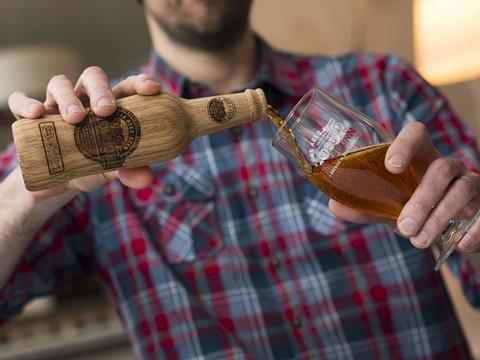 Brewers seemed particularly keen to join in the fun, with Innis & Gunn saying it would now bottle its beers in oak bottles. Fuller's announced an 8.3 mile-long beer pipeline from its brewery in Chiswick to its Heathrow Airport pub, while Brain's revealed it was opening an underwater "aquarium-style" pub at the bottom of Cardiff Bay.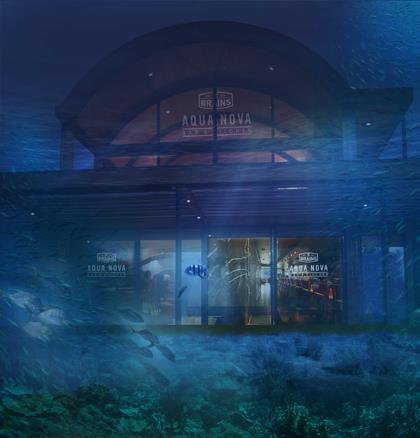 Even the British Library got in on the act - publishing news of a long-lost 14th-century manuscript purportedly containing a recipe for unicorn. The book was the work of one Geoffrey Fule, described as "the Heston Blumenthal of his day".
Other, non-food April Fools' Day jokes included Google promoting its new 'Ad Birds' service – a choice of six birds from sparrow to penguin stand ready to deliver your custom-printed message to consumers.
And Twitter announced a new two-tier messaging service. To continue using its full service, people would have to pay $5 a month, it said, while its free service would be renamed Twttr and would ditch consonants, in a bid to "encourage a more efficient and 'dense' form of communication". Prl Fls!
Have we missed your favourite April Fools' Day story? Let us know in the comments below.