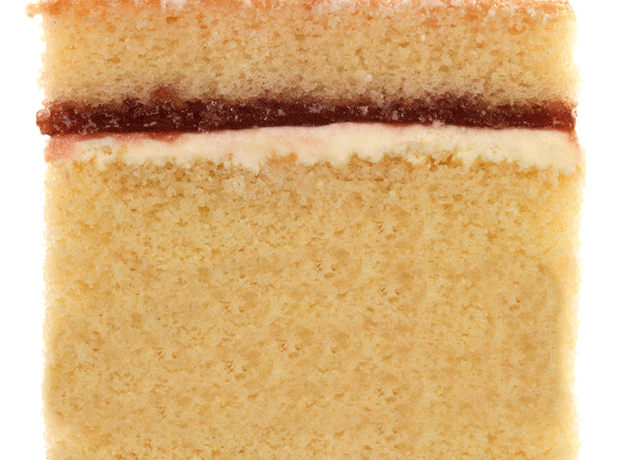 The return of The Great British Bake Off this week brings with it at least two certainties.

Number one: 'silver fox' Paul Hollywood will get pulses racing faster than a Magimix cranked up to 11.

Number two: amateur chefs up and down the country will be inspired by what they see, and will hit the shops to have a go themselves. On Tuesday, for example, before the first episode had even aired, Sainsbury's was reporting a 30% surge in sales of baking products.

But how much will Britain's home bakers be paying for their ingredients compared with this time last year? To find out, we have adapted a Victoria Sponge recipe by Mary Berry, and looking, where possible, only at products stocked by all of the big four, have compared the average price of the ingredients over the past four weeks with what shoppers would have paid in the same period a year ago.

The volume price of block butter has risen 6.3% from £5.38 per kg in the four weeks ending 21 August 2012 to £5.72 this year, although thrifty cooks could save themselves a bit by opting for own-label butter, which costs £5.32 this year compared with £5.03 a year ago.
Many packaging prices remain elevated on a year-on-year basis, and many have also increased over the past month. This is especially true of plastics: LDPE in the UK is now 21.6% more expensive than this time last year, while HDPE is up by 18.2% year on year both have also moved up by 2.3% month on month. LDPE and HDPE have become more expensive because feedstock prices are up and because of reduced output, as producers recover from low demand seen during the opening months of 2013.
Meanwhile, polypropylene in the UK is up by 16.6% year on year and 2.2% month on month as prices return to more normal levels following sharp falls in July 2012. Polystyrene prices are also up significantly year on year, due to tighter supplies and higher feedstock prices.
The only packaging materials to have become cheaper year on year are cartonboard - which is down 4% - and steel, down 1.3%.
A rise in the price of caster sugar might leave a bitter taste in the mouth of some Bake Off fans, with the average price per kilo rising 13.3% from £1.66 to £1.88.

The price of half a dozen eggs has also increased year-on-year, though less steeply than sugar. A pack will set chefs back £1.79 on average compared with £1.68 this time last year - without opting specifically for free-range as Berry does in her recipe. The price of a pack of six own-label eggs has risen slightly less steeply, from £1.58 to £1.67.

While the price of vanilla extract has risen a modest 3.9% to £41.53 per litre, the cost of self-raising flour has soared from 79p a kilo to 90p. This 13.9% increase follows the worst UK wheat harvest in decades, when last year's wet weather badly damaged crop quality.

Shoppers could make a saving on the filling, however. The price of whipping cream has remained static at £3.69 a litre, but the average kilo price of strawberry jam or conserve has fallen year-on-year, from £4.29 to £4.17.

And the final tally? Making a Victoria sponge filled with cream and jam will cost a shopper £5.27 today on average, compared with £5.06 a year ago.

Alternatively, they could spend between £2 and £2.50 on a pre-made own-label sponge, but it would be smaller than our home-made version. And Paul and Mary probably wouldn't approve.