21 (30) Isla Negra
Sales: £100.3m Growth: 30.9%
Taking to the road in an airstream caravan paid off for Chilean wine brand Isla Negra. It travelled to seaside music and food festivals across the UK in 2012 in a sampling tour targeting 25,000 consumers.
22 (21) Mondelli
Sales: £94.9m Growth: -6.2%
A star performer last year, Sainsbury's exclusive Mondelli has tailed off. An average 20% price hike on sparkling wine saw volumes fall 28%, but still wine (which makes up the lion's share) fell 8% by volume.
23 (27) McGuigan
Sales: £94.2m Growth: 13.3%
A series of industry awards including IWSC International Winemaker of the Year three times in four years has helped McGuigan's steady growth. Now there's a web food-matching partnership with John Torode.
24 (22) Baileys
Sales: £93.1m Growth: -3.1%
A six-figure campaign to encourage festive season sales failed to return Baileys to growth. Diageo concedes that a reduction in deep discounting had a "short-term" knock-on effect in the second half of 2012.
25 (24) Guinness
Sales: £92.2m Growth: -1.9%
A fall in sales of £1.7m represents a steadying of the ship after the Black Stuff lost £8m the previous year. A second Made of More ad, Clock, aired in January, backed by £5.5m media spend.
26 (25) John Smith's
Sales: £88.0m Growth: 2%
John Smith's remains the UK's bestselling ale brand despite price rises that resulted in volume slippage. The abv was reduced from 3.8% to 3.6% at the start of 2013 to bring it in line with competitors.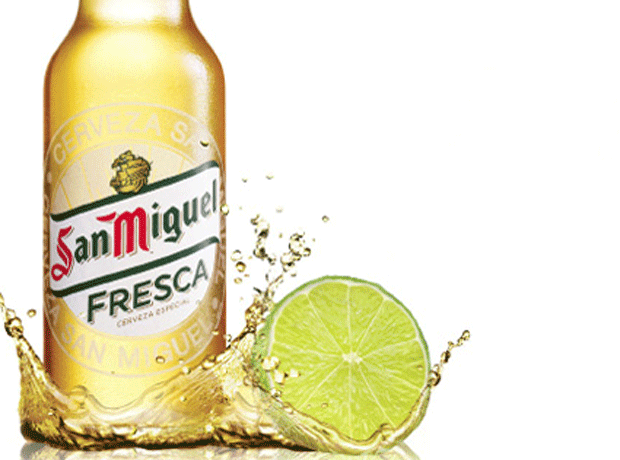 27 (32) San Miguel
Sales: £82.1m Growth: 11.5%
Backed by ads celebrating 'Una Vida Bien Vivida', San Miguel, brewed in the UK, is cashing in on the growing popularity of world lagers. Last year saw the launch of easy-drinking brand extension San Miguel Fresca.
28 (31) Peroni
Sales: £80.9m Growth: 8.0%
With a litre selling for an average of £3.53, Peroni is the priciest beer in the top 100. Yet still it grows, buoyed by its Italian provenance and cool-as-ice image. A Skegness pub was even refused supply.
29 (28) Grant's Family Reserve
Sales: £78.0m Growth: -4.5%
It's the most decorated blended whisky in the world, and there's no shortage of variants either, (ale cask, sherry cask, 12-year-old, etc). Maybe the average 6p a litre premium over Famous Grouse is what's hurting sales.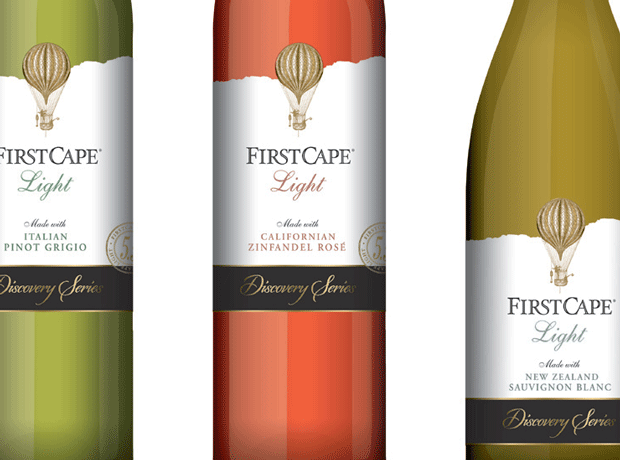 30 (18) First Cape
Sales: £77.3m Growth: -33.6%
The South African brand reinforced its association with rugby with a global sponsorship of the British and Irish Lions Tour. However, the strategy of targeting several countries in one go - the UK, Ireland, Hong Kong and Australia - seems to have benefited international markets ahead of the UK, where sales fell across its portfolio, with volumes down by up to 39% on its core still wines.
First Cape maintains the heavy investment in the sponsorship was a "huge benefit to the UK market" but is wary of the UK duty regime. "It is a new dawn and no-one is expecting to sell the kind of volumes we used to in the UK," joint director Steve Barton says. As a result, the brand is "reviewing completely" its spend, investments and the strategic view and location of the brand in the UK.
One area it says it is happy with is the lighter, low-alcohol style - sales fell less steeply than sparkling or still wine, down 30.2% in value on volume down 22% - and First Cape insists it is still opening up a new niche. However, the "money-making" mid-tier, including Cape Heritage, launched in February 2012, is likely to become increasingly important - and one where other modern brands will have to migrate towards.